Create a free account to unlock this article!
Get Started
Already a subscriber? Log In
For the majority of North Americans, the closest they'll come to a Women's Six Nation game is through FloRugby's live-stream; a handful perhaps will have the opportunity to see one of the 15 matches in person.
---
By Jackie Finlan
---
But Tina Aprahamian will do them one better. The Tucson, Ariz., native is currently living and playing in Dublin, and experienced an England vs. Ireland showdown firsthand.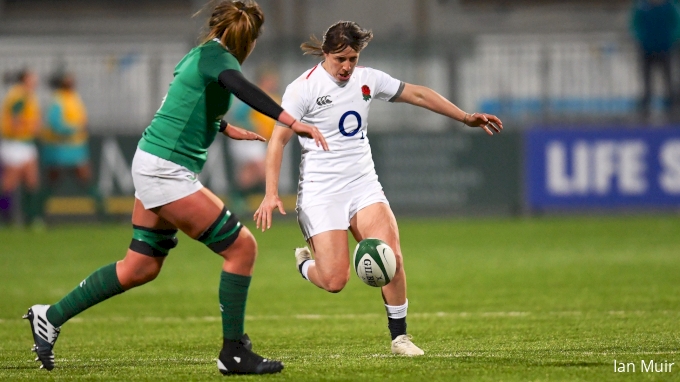 Aprahamian picked up the game at the University of Arizona and transitioned into senior club ball with Old Pueblo Lightning. In 2018, the 15s scrumhalf relocated to Little Rock, AR, for a summer residency with the American Rugby Pro Training Center. There, Aprahamian lived and trained in a full-time, high-performance sevens environment, and also received guidance for additional opportunities.
Updated Women Six Nations Standings
She followed ARPTC coach Mere Baker to Beantown for the 2018 Women's Premier League season, and then moved to Ireland to boot up with the Suttonians RFC.
"The culture for rugby In Ireland is unlike anything we see in the U.S. and in many ways I imagine it is unique to Ireland itself," Aprahamian reflected. "Energia Park [Donnybrook Stadium] was fuller than I had seen it in previous games and the crowd was absolutely involved throughout its entirety."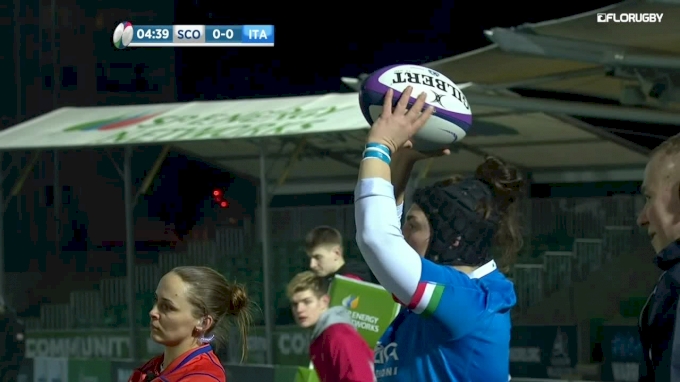 Unlock this video, live events, and more with a subscription!
Get Started
Already a subscriber? Log In
The England-Ireland rivalry is special and has a long history, and so Aprahamian wasn't surprised to see the crowd so engaged, even as the Red Roses pulled away in the second half for a 51-7 victory.
"Majority of the people there, I felt had some connection to the team. They knew the girls well and have seemingly been longtime supporters," Aprahamian continued. "The crowd was a mix of men and women but with a high volume of children. Pulling in support and getting the seats filled is of course a priority for any sport, but I believe local schools and rugby programs give out tickets to keep the crowd numbers high."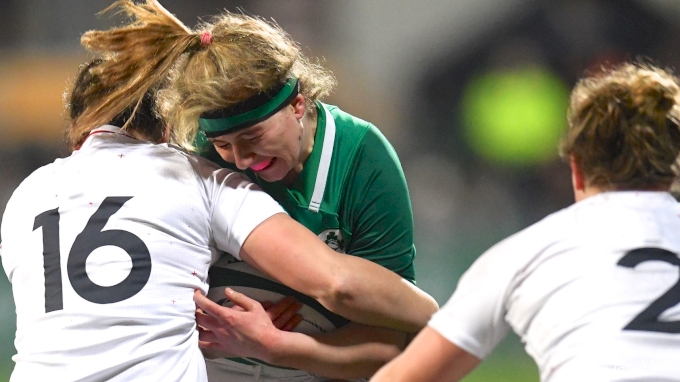 Aprahamian attended the game with Suttonians teammates, and joined more than 4,600 Donnybrook spectators – a record for a stand-alone women's fixture in Ireland, and impressive considering the game kicked off at 5 pm on a Friday.
"The girls seemingly knew people on the field and a few on my squad have played for Ireland in the past while some are expected to play in the future," Aprahamian explained. "It appears as if the Irish team is developing players and looking for longevity as opposed to throwing out the best 15 in the country. I've always found that interesting, how girls get chosen to play. Political in some ways but in others, I believe it comes down to connections. Who you know and if they'll push you through."
Watch The Women's Six Nations Live
Ireland has only one more fixture at home—March 9 against France—and this Friday heads to Scotland in search of its first win. For the rest of the Women's Six Nations fans pining away across the Atlantic, tune into FloRugby for live coverage of Round 2, which pits Wales against Italy, and England against France.