Create a free account to unlock this article!
Get Started
Already a subscriber? Log In
If you had players from one position in some kind of rugby cage match, look no further than the biggest guys on the field; let's take a look at second row.
We're going to see a physical battle between the big locks on both sides—enough to maybe decide the game.
Up And Over
The USA locks are mostly about power and height. For several years the Eagles struggled to have true test-match height in the pack, but with Nick Civetta and Greg Peterson both around 6-8, the USA has the size it needs in the engine room.
Civetta has been on a run of form of late. He scored a try and was one of the go-to men in the lineout. But don't forget Greg Peterson. quietly doing his job in the second row, Peterson unleashed some of his best moves as a tackler and just being a pest around the field.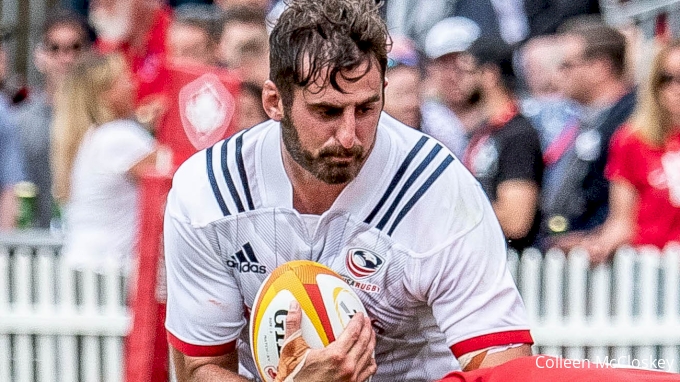 Peterson isn't a ball carrier. He's not usually the lineout guy. He shoves in the maul, he defends around the pillar (and fairly well in the open field, too), and he pushes hard in the scrum.
Around The Park
By contrast, Argentina's second row pairing from last week is younger and more mobile. At 22, Jerónimo Ureta can get around the park nicely and scored a nice try that illustrated how these players fit into the Argentina XV scheme.
Ureta was slotted in and looked fully the part of a regular center. On his outside was Molina, who looked just as comfortable. Ureta didn't need him, but this is an indication of how Argentina XV can use their second rows. And these guys have been doing this sort of thing since playing for the U20s.
The Difference
The big difference between the Argentina pair and the USA pair assuming similar selection choices) is height. Last week's USA second row pairing is taller, hard, and more powerful than the Argentina XV pair. The USA should, with the help of the likes of the superb Cam Dolan, rule the lineout.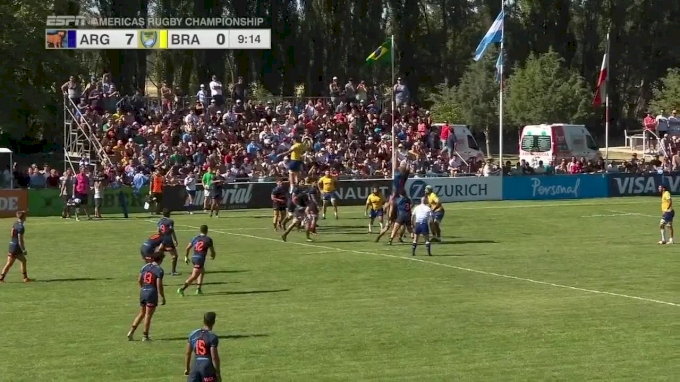 Create a free account to unlock this video!
Get Started
Already a subscriber? Log In
In the scrum, Argentina XV has had problems (see the video above). Much of that is on the front row, but it's a systematic problem starting at the top. At lock, Ureta and Molina shine in open play, but in the set piece, might be overmatched.
And in tight? Civetta and Peterson aren't thinking about glory, they're thinking about hitting hard, with tough carries in the interior channels or, more importantly, playing defense.
Chances are, Civetta and Peterson are the ones walking out of this cage.