Create a free account to unlock this article!
Get Started
Already a subscriber? Log In
It gets much, much harder for the USA this week as the Eagles look to face off with Argentina XV at the Marabunta Rugby Club in Rio Negro, Argentina.
After beating Chile 71-8, the Eagles have spent the last couple of days looking at little errors here and there that killed good scoring opportunities, and which will be punished severely by the Argentina XV if they don't get cleaned up.
Argentina XV, for their part, are not happy about losing to the USA a year ago, and want some measure of revenge.
Speaking to reporters today, USA head coach Gary Gold and captain Marcel Brache looked back at Chile and ahead to Argentina.
Gold noted that Brazil pushed Argentina around in the scrum last week, but that Argentina "seemed to sort it out later."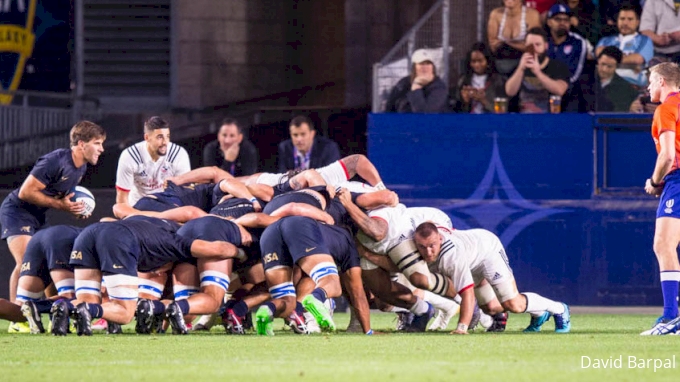 However, it's been a point of concern in Argentinian rugby for a year or so now that an aspect of play that used to strike fear in the hearts of opponents is now a potential weakness.
"We're preparing for a very tough scrum battle against Argentina," said Gold. He's more concerned about the penalty count, and making sure that penalties and discipline breakdowns don't kill USA momentum.
"We don't want to give them free plays," he said. "From our point of view, there are two different agendas—the one being the discipline which is something we've worked really hard at, trying to keep the penalty count well below 10 per game. And from the set-piece point of view, we're going to have our work cut out for us."
The scrum, and the lineout will be important for both teams. Several of the USA tries against Chile came from the lineout, so the Eagles will need that success in their back pocket in Rio Negro.
Argentina is expected to run out a strong side against the USA, and possibly bring some players from the Jaguares team that is the next level up.
"They played very well against Brazil," said Gold. "I know a lot of them played together in the Under 20s."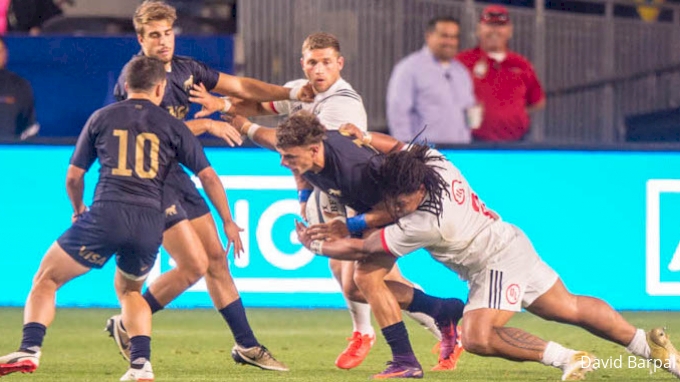 Gold did have some aspects of play he wasn't happy about in his own camp.
"Our defense," he said. "I wasn't happy with the momentum that we gave to Chile from a defensive point of view. I don't think we were as physical as we could have been. A lot of it was down to rustiness and not having played together for a couple of months. We did score 12 tries but we created a lot of opportunities that we weren't able to finish off."
Having 14 visits to the opposing 22 is nice, but when you have a try begging to be scored and miss because you make a double-movement, or force an offload, it rankles.
Brache noticed that, too.
"It would have taken us about 40 minutes to get those combinations going again," he said. "But having said that, I think the majority of the backline was working pretty well. There were a couple of things, things we can't afford to let slip because Argentina will punish us if the ball goes to grounds like that."
The captain pointed at himself.
"There were some offloads I'll probably hold onto next time," he said.