2019 Pacific Rugby Premiership
Turnarounds All Over In PRP Week 1: All The Results
Turnarounds All Over In PRP Week 1: All The Results
Roundup of Week 1 of the 2019 PRP.
Jan 27, 2019
by Alex Goff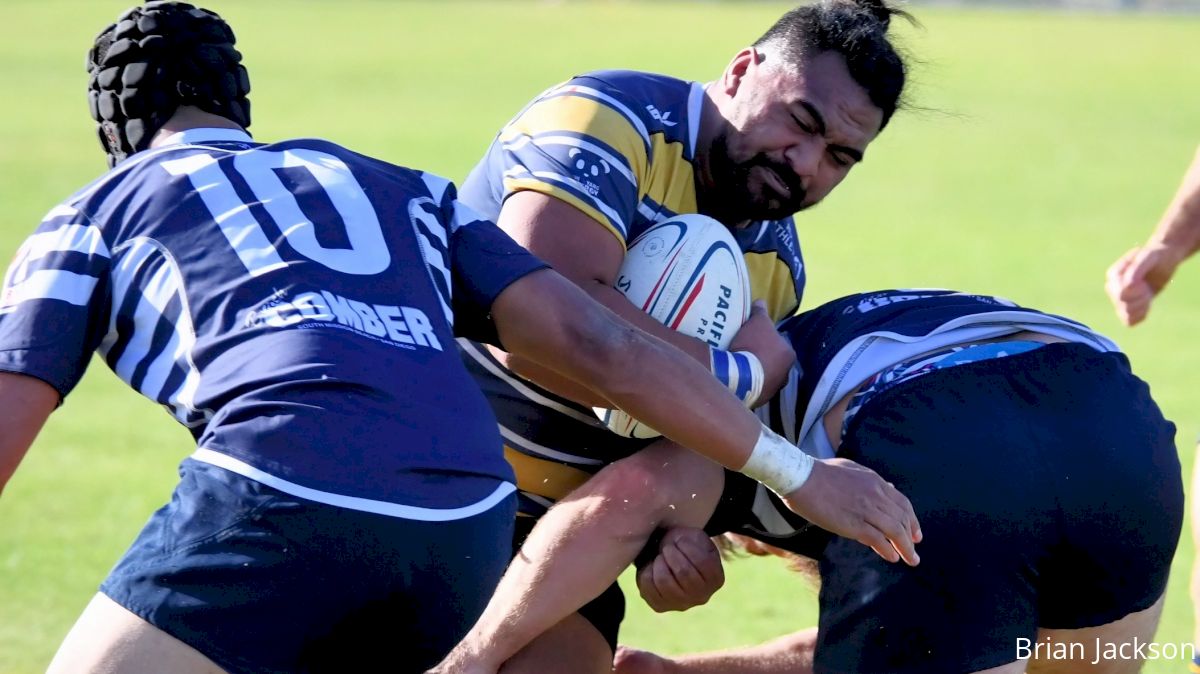 The Pacific Rugby Premiership kicked off this weekend and already things are different from last year.
Life West emerged as a real contender with a powerful performance at SFGG's home field on Treasure Island. Showing tons of pace and plenty of power in the breakdown, the Gladiators defeated SFGG 45-18.
The Gladiators scored in the first few moments when flanker Tesimoni Tongauiha powered through several tacklers to get to the line.
The center pairing of Meli Ratumaimuri and Josefa Vuatalevu put SFGG under plenty of pressure. Vuatalevu scored a superb try, sidestepping several SFGG players to get over.
Everyone seemed to get involved, with massive prop Fancy Namulauuulu scoring on the wing.
In the second half, SFGG was able to inch closer with a penalty and a try, but Life West scored three late tries that put the game away.
SFGG captain Neil Barrett said his team needs a lot of work in the set piece, but added he felt they were improved in the second half. Life West captain Devereaux Ferris was pleased with the performance, but felt there is more to do.
"I thought we played pretty well at times," he said. "Our skill and fitness levels need to be up. Moving forward [we need to be] getting the boys more playing time."
Meanwhile, Santa Monica hammered the Glendale Merlins 44-7. Flyhalf Maxwell Rodman earned Man of the Match honors with 24 of the Dolphins' 44 points from two tries, four conversions, and two penalty goals.
Center Jone Krassenstein scored the first try of the match and Shawn Lee capped off the first half with a try. The rest was Rodman as Santa Monica led 27-0 at the break.
Rodman scored right after halftime, as well, before Glendale's Clint Cook scored his team's only try. Alexander McKenzie converted. Steve Stagg and Tommer Regev added tries as Santa Monica proved the prognosticators right and looked a key early victory.
See All FloRugny's PRP Coverage
OMBAC pulled away in the second half to defeat Belmont Shore and reverse the result of last year's PRP final.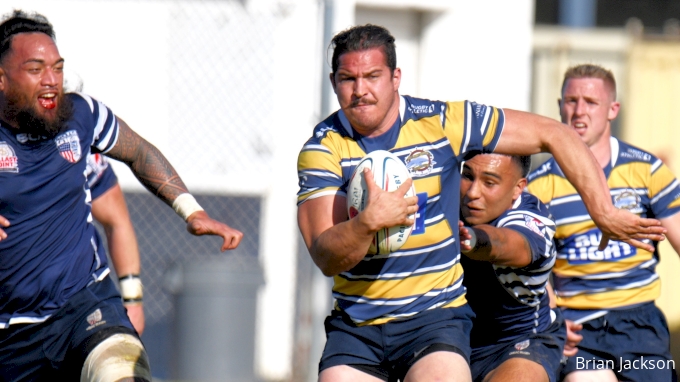 OMBAC took the lead ten minutes in with a penalty goal from fullback Alfonsu Cornu-Labat. But Shore replied, with Vili Iongi racing in for a try, converted by scrumhalf Daniel Thomas. Midway through the first half, OMBAC flyhalf Damien Fatongia's try regained the lead for OMBAC at 8-7, and center Nicolas Lupian went over to extend that lead to 13-7.
Belmont Shore came right back just before halftime with center Max Paronelli going over. Thomas converted to give the Long Beach team the lead 14-13. But just as halftime ended, OMBAC wing Joseph Keane's try put OMBAC in the lead for good at 18-14.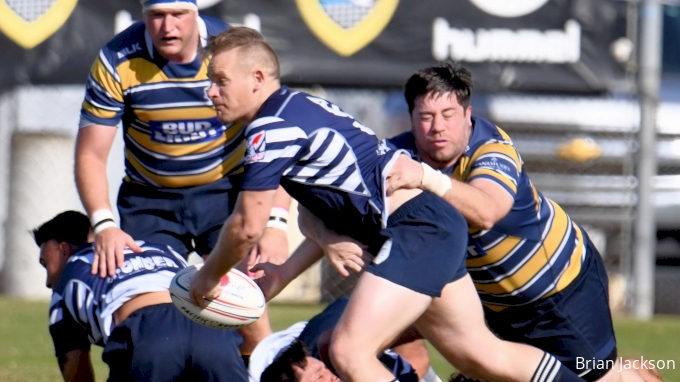 That score held up until about midway through the second half when Cornu-Labat slotted a penalty. Moments later, center Nick Evans was over to make it 26-14. Iongi's second try for Belmont Shore closed the gap, but as time ran out, Cornu-Labat's try and conversion put the game away 33-19.
That try at the end denies Belmont Shore a crucial close-loss bonus point. Tellingly, all three winners secured bonus points for four tries, and all four losing teams failed to get any points.