Create a free account to unlock this article!
Get Started
Already a subscriber? Log In
Will the USA Men's team be in mid-season form when the Americas Rugby Championship kicks off in two weeks?
If they are, it will be because of the work those players are doing behind the scenes. Game time has been a rare thing for many of the athletes called up to the Eagle squad.
Watch The Entire ARC On FloRugby
Of the 35 players named by USA head coach Gary Gold, only four could be said to be playing on a regular basis: Nick Civetta, Ben Landry, Duncan Van Schalkwyk, and Will Hooley.
Of those four, Van Schalkwyk has basically just started his college season with Life University, and Hooley missed this past week with an injury.
Civetta, who started and scored this past week for Doncaster …
And Landry, who has been starting every week for the Ealing Trailfinders, are in England's 2nd division, The Green King Championship, but are getting game time.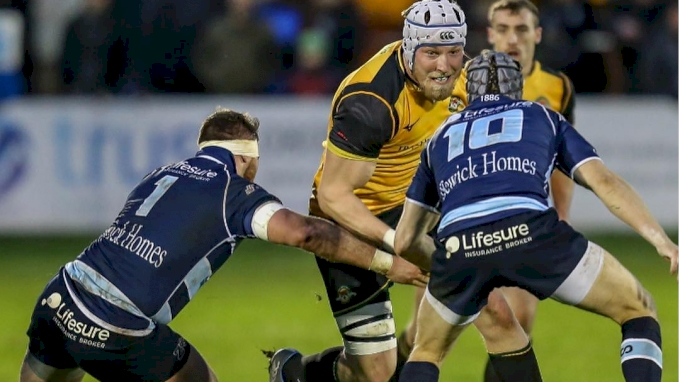 Landry posted this and another photo of him running into Will Hooley at a league game, saying "Always fun to run at friends."
Another ten players have seen a little bit of time lately, mostly in Major League Rugby preseason games, or playing with professional teams where they've come on as subs, or played a few weeks ago, but not this past week or two.
This list includes hooker Joe Taufete'e, who had that worrying concussion against Ireland, but who is back on the field for Worcester.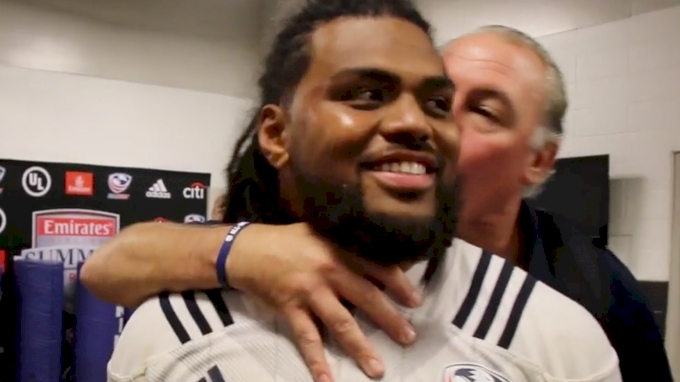 Create a free account to unlock this video!
Get Started
Already a subscriber? Log In
Six more players are with overseas professional clubs but haven't seen the field in a meaningful game in recent weeks. That's not a terrible thing, as these players are still training regularly, but they have not been in games.
Five players are expected to get on the field this coming weekend in their first MLR preseason games. Five more are with teams that are not in season yet, while one more, Samu Manoa, is not with a team now that he has left the Cardiff Blues.
Four more players are coming back from injury - Peter Malcolm, Mike Te'o, Paul Mullen, and AJ MacGinty. All will need to get some game time before joining the Eagles.
So that's not ideal, with only about 29% of the squad having played anywhere near recently. But, this weekend could make the numbers better. Some of those who are overseas might get some playing time, and that could also include the previously-injured players. Five more should be taking the field in preseason games very soon.
All of this just spells out, again, how difficult it is to assemble the Eagles from various points around the globe. And it shows how the ARC, while an excellent competition that the USA really needs, is also scheduled at a time that's not ideal if you want players to be in mid-season form.
That's OK. It's tough for everyone. But it's also evidence of how much tougher it still is for Tier 2 nations.