Eagle Men Sevens Look To Hamilton
Eagle Men Sevens Look To Hamilton
The USA men's sevens team looks to defend its No. 1 ranking at the New Zealand sevens.
Jan 16, 2019
by Alex Goff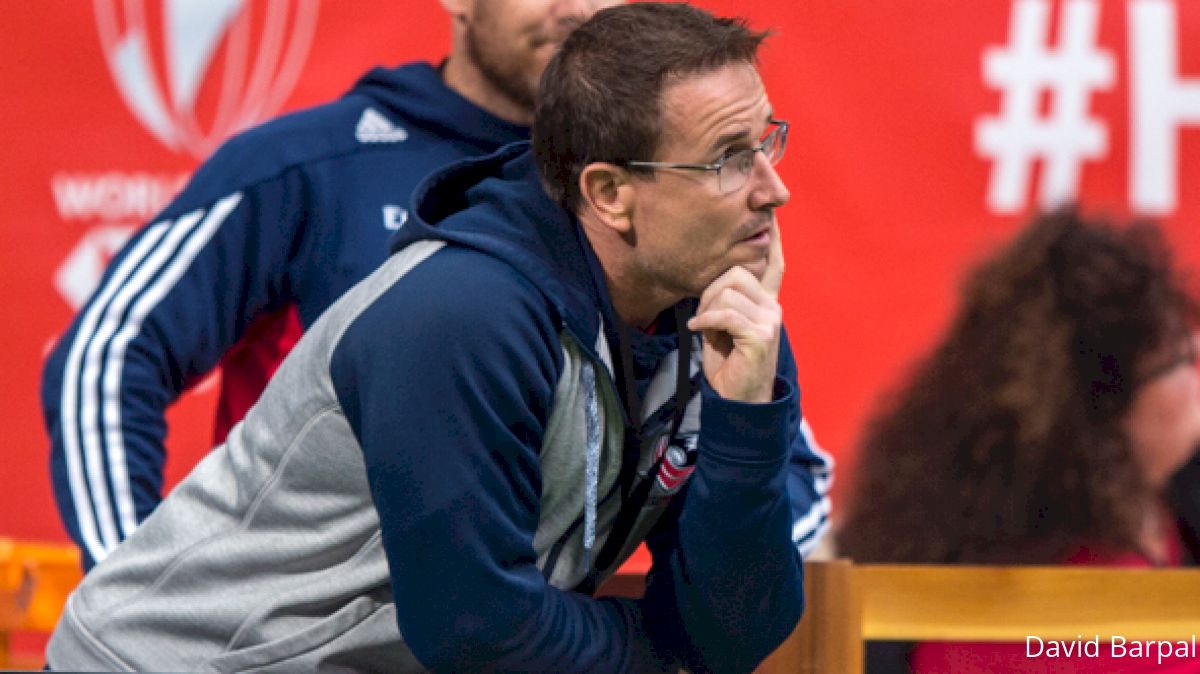 USA Men's Sevens head coach Mike Friday has named his travel squad to go to the New Zealand Sevens Jan. 25-26.
The Eagles lead the HSBC Men's Sevens World Series after finishing second in the first two tournaments of the season. Friday said, however, that the team remembers lost opportunities in both finals, and while being first overall is nice, not winning either tournament does rankle.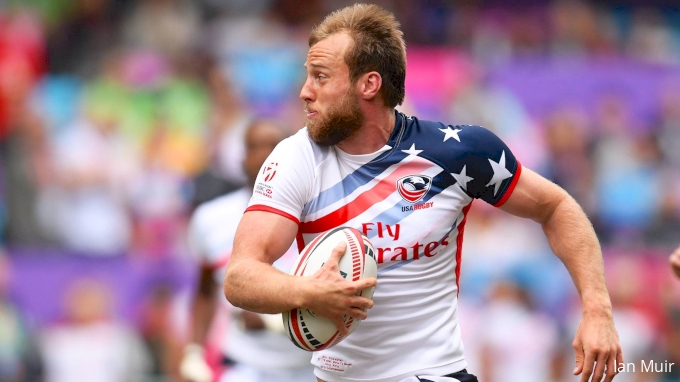 "We know we can take nothing for granted and whilst we are pleased to be sitting No. 1 currently, it means very little in the grand scheme of things as we have a tough eight legs ahead and everyone will be coming for us," Friday warned. "We need to stay focused, show humility and work hard on our own game individually and collectively as we lost two finals due to mistakes which were more than avoidable. We still have much to prove to ourselves when we take the field in Hamilton in what is a very physical and difficult group."
Friday has named a squad of 13 players, with the final 12 to be confirmed before the tournament starts. Ben Pinkelman continues to be a huge asset to the team, and he and Danny Barrett have formed a formidable partnership.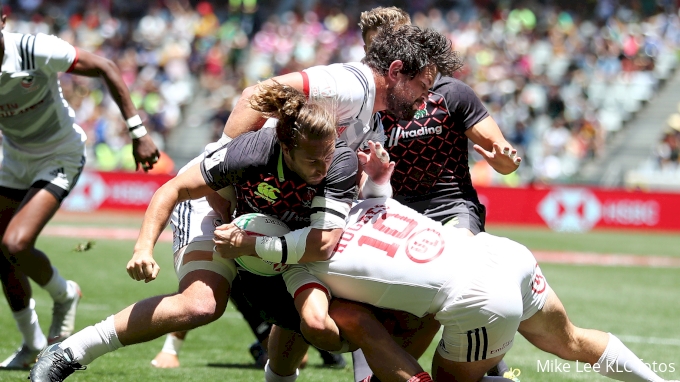 Bolstering the team up front is Anthony Welmers, who last appeared at Singapore Sevens 2017 and is part of the Army World Class Athlete Program (WCAP). Welmers has since competed on several developmental Falcons tours, fighting through untimely injuries and working tirelessly to advance his core skills as part of the Men's Sevens Residency Program.
Pat Blair -- also part of the WCAP and rostered with San Diego Legion -- was named to the 13-player squad after last appearing at Canada Sevens 2017 and serving as an injury reserve for Rugby World Cup Sevens 2018.
The other regulars -- Perry Baker, Madison Hughes, Folau Niua, Carlin Isles, Stephen Tomasin, Martin Iosefo and Kevon Williams -- are back. Maceo Brown, who has just broken into the team, and Brett Thompson, who everyone hopes can stay healthy and thus contribute, are also in the group of 13.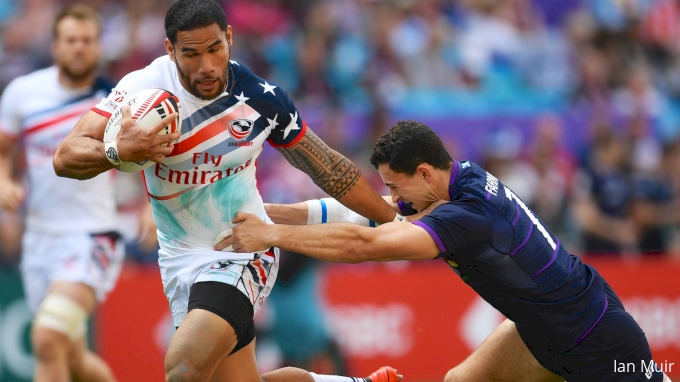 Friday is now looking at a seven-week stretch with four crucial tournaments after a long break.
"The holiday break from a rugby perspective probably came at the wrong time with the momentum we had," said Friday. "But that is the nature of the beast, and we knew that was coming. The boys enjoyed the holidays and we have been back to work these last two weeks picking up where we left off and getting back into the rhythm of training and preparing for these notoriously tough two legs."
Men's Eagles Sevens Traveling Squad
*Match-day 12 to be named closer to date.
| | | |
| --- | --- | --- |
| Player | Position | HSBC Tournaments |
| Perry Baker | wing | 38 |
| Danny Barrett | prop | 43 |
| Pat Blair | hooker | 11 |
| Maceo Brown | center | 2 |
| Madison Hughes (C) | halfback | 39 |
| Martin Iosefo | center | 35 |
| Carlin Isles | wing | 43 |
| Folau Niua | halfback | 61 |
| Ben Pinkelman | prop/hooker | 25 |
| Brett Thompson | prop | 22 |
| Stephen Tomasin | hooker | 23 |
| Anthony Welmers | prop | 3 |
| Kevon Williams | halfback/wing | 13 |
Men's Eagles Sevens Staff
Head Coach | Mike Friday
Assistant Coach | JD Stephenson
Strength & Conditioning Coach | Jon Hood
Athletic Trainer | Brian Green
Team Manager | Scott Novack
HSBC New Zealand Sevens Schedule
Pool B
vs. Tonga | Friday, Jan. 25 - 5:06 p.m. ET
vs. Samoa | Friday, Jan. 25 - 8:54 p.m. ET
vs. England | Saturday, Jan. 26 - 1:06 a.m. ET