San Francisco Golden Gate has already gained the field this winter and while the wins haven't come quickly, the on-field experience has been crucial to head coach Neil Foote's team.
Watch Pacific Rugby Premiership All Season On-Demand
A 23-12 loss to Saint Mary's College and this past Saturday's 38-0 loss to the Seattle Seawolves might seem like a problem, but Foote says there is reason for optimism. The Seawolves, after all, are the defending Major League Rugby champions, and while the result was all Seawolves, it was 14-0 at halftime.
With the Pacific Rugby Premiership season coming up, FloRugby caught up with Foote to discuss the upcoming season.
FloRugby: How do you feel about the preseason games?
Neil Foote: Getting the experience was a big part of it. Against Seattle we had terrible weather but a huge crowd, and it was great to play against an MLR team. You have to see what that level is. They were a lot bigger than us, and defended really well. At 14-0 at halftime I wasn't too displeased with it. We made some mistakes on attack, but mostly it was because Seattle has such a good defense.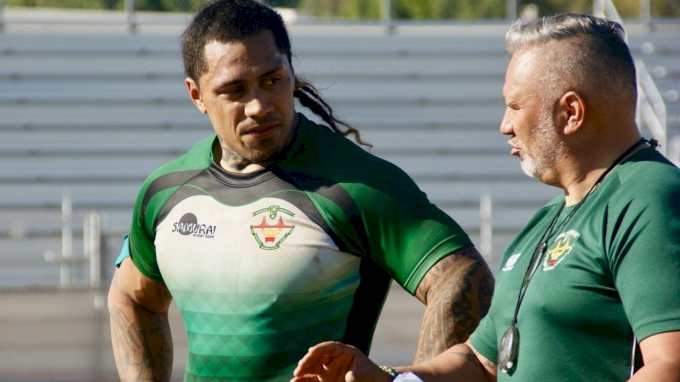 Flo: What kind of team do you have this year?
Foote: We have a lot of young guys. I think against Seattle our guys were a bit over-excited. But I think we have a lot of talent, and we've brought in some young players - players I weren't sure how they would do right off the bat, but they've done well. Mike McCarthy, who's come in from Saint Mary's, looks handy.
Flo: You've had some turnover, with Brendan Daly signing with Glendale. What about the veterans?
Foote: Neil Barrett has really emerged in a leadership role in the absence of Brandan Daly. He's an important veteran for us.
SFGG then will be younger, and perhaps healthier, than in 2018. This is good news for the league as a whole. Competitively, the PRP won't provide any easy games, but if Golden Gate can finish off some of those tighter contests, they could be in the final.