2018 Girls Rugby HS Nationals
More 2018 Awards: The Best OF US Domestic Rugby
More 2018 Awards: The Best OF US Domestic Rugby
A look at 2018 through the best of US domestic rugby.
Jan 8, 2019
by Alex Goff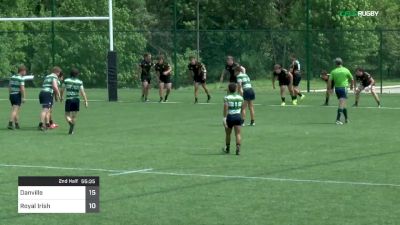 We've got more awards for 2018 now that 2019 is here, and right now here's a look at our domestic awards, including some from readers:
Readers Coach Of The Year: Colton Cariaga
There's no doubt that Cariaga, whose Life University men's college team blew through the D1A opposition, deserved recognition. Life has one game in which the Running Eagles were in danger of losing, an 18-12 victory over Lindenwood. Other than that, it was a dominant season in 15s.
It's worth noting that Lindenwood did pretty well, too, winning both the USA Rugby and CRC 7s championships in the men's competition under Josh Macy, and the women sweeping all the major championships. Maybe that's why ...
FloRugby Coach Of The Year: Billy Nicholas
Yes, we picked one of our own. Nicholas has assembled a team that had the player of the year, and put others on national teams. The Lindenwood women's program won the CRC 7s, USA Rugby 7s, and Women's D1 Elite.
If there is another candidate, it would have to be Josh Smith of Mystic River. He coached a championship team at the New York 7s, took Mystic to 2nd place in the men's club 7s, and beat favored Belmont Shore in the men's 15s final.
Club Of The Year: LIfe West
Our awards for Club, College, and HS of the year cover men and women. To get this award from us, you have to be good on both sides of the ledger, and you have to throw in some intangibles, too. There actually aren't a lot of clubs that are equally strong in men and women. Often the clubs operate separately (which, in our opinion, is something that should be changed because often one club has something to offer the other and merging could help everyone). For Life West, we can point to a women's D1 15s title, a strong-ish season for the men in the PRP, the fact that both teams sent players to the Eagles, and that they are offering playing opportunities to athletes who might struggle to find them otherwise.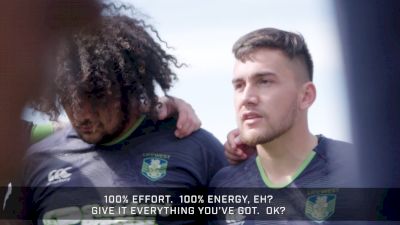 College Programs Of The Year: Lindenwood University
Life, Penn State, BYU, Davenport, Grand Canyon, UC Davis, James Madison, Virginia Tech, Dartmouth, Chico State, Harvard, AIC, Notre Dame College, Norwich, Winona State, Army, Navy, Coast Guard, Air Force, UConn, and Central Florida are all teams that could be considered here. Again, you have to be very good on both sides. When you look at it that way, there's no contest. (OK, there's a bit of a contest, mostly Life would be a strong second here). Lindenwood made the men's D1A semis, and won both the USA Rugby and CRC 7s tournaments.
Lindenwood also won the women's D1 Elite, and both the USA Rugby and CRC 7s tournaments. So, of the six possible national titles to win, Lindenwood won five.
Women Club Player Of The Year: Megan Foster
It's hard to imagine the San Diego Surfers being as successful without Foster in the middle directing the attack using her talented teammates, scoring tries, and kicking goals.
Men Club Player Of The Year: Viliame Iongi
There are some excellent candidates here. Brendan Daly was superb for SFGG, while Charlie Purdon (OMBAC), Chris Frazier (Mystic), and Jon Kokinda (also Mystic) had much influence on their team's success. Iongi helped spark Belmont's run to a PRP title and an appearance in the national final (won by Mystic 25-24).
During that stretch of 12 games, he scored 18 tries.
HS POY: Joe Marchant
A prop who has already seen some A-side action for Saint Mary's, Marchant was central to Jesuit's single-school championship run (they finished 3rd).
HS Club POY: Luke Freeman
Well he scored the try to seal the national HS club final in OT. He was consistently the best player on the best team in the nation (Danville).
HS Girls POY: Emily Henrich
Henrich's Orchard Park team didn't win nationals, but she was a star anyway, made the HS All Americans, and helped lead Dartmouth to a NIRA championship and made the Eagles. So, yeah, not bad.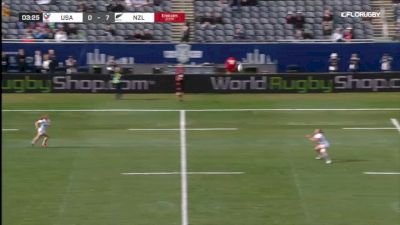 College POYS; Conor McNerney (Navy) and McKenzie Hawkins (Lindenwood)
These are voted on by fans and a panel of experts and presented by the Washington Athletic Club. This was the third year for the Ridy Scholz and MA Sorensen Awards for the top college rugby players in the country.
We're not going to go against these outstanding picks.
2016 winners: Dylan Audsley, Hope Rogers
2017 winners: Bryce Campbell, Ilona Maher
D1AA: Harry Masters, Mary Washington
UMW were finally halted this fall, but not before Masters helped lead them to a full D1AA championship (possibly the last one) in the spring.
D1 College Women: Cortney Khuel, Central Florida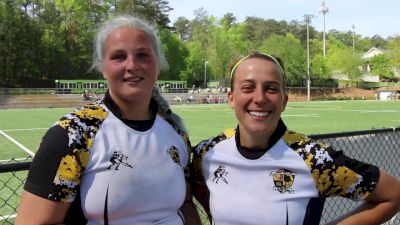 Khuel went right into the starting lineup with the Atlanta Harlequins, and she is the real deal. A superb leader and talented athlete, she wasn't the only reason Central Florida made the D1 final, but she was one of the main ones. Oh, and in eight league and playoff games - 20 tries.
HS Program: Kahuku
Again, we're looking for success for boys and girls. With so many private, non-coed schools in the game, this can be tough. On the club side, Danville, Downingtown, Budd Bay, Kent, Clark County, and South Bay are all examples of programs that success for both boys and girls.
But Kahuku has been taking it to another level. They are national-title-level for both boys and girls, and are producing kids who go on to college success. In addition, this program is much needed in Hawaii, and they are doing an outstanding job in often difficult circumstances.
Breakout College Performance: Harley Wheeler in D1A Final and All Americans
This is a special award because Wheeler isn't our Player Of The Year, but he produced a run of success that's hard to ignore. The Life University wing scored three tries against Cal in the D1A final and then repeated that scoring success against Glendale for the Collegiate All Americans.
If he was overlooked before, he's not now.