Two players who helped drive Furman University to a conference title encountered a bit of a role reversal to do so.
Big no. 8, Dylan Bostock led the Paladins in tries, while stocky flyhalf Jeffy Rein is likely the best poacher in D2.
Dylan Bostock
This summer, Bostock put on nearly 20 pounds of muscle, springboarding him into his first caps for the Cayman Islands. His offseason effort fueled an immediate transition from lock to no. 8 for Furman. In just 10 matches, Bostock tied the Furman try scoring record. The Paladins fed him anyway they could from set-piece and open play. In fifteens and sevens, Bostock has proved himself an imposing ball carrier and a threat to break the line at anytime. But his most prominent attribute might be his playmaking ability.
"What makes Dylan special is that he gets more joy from setting a teammate up than he does from making a break himself," said his fly half Jeffy Rein.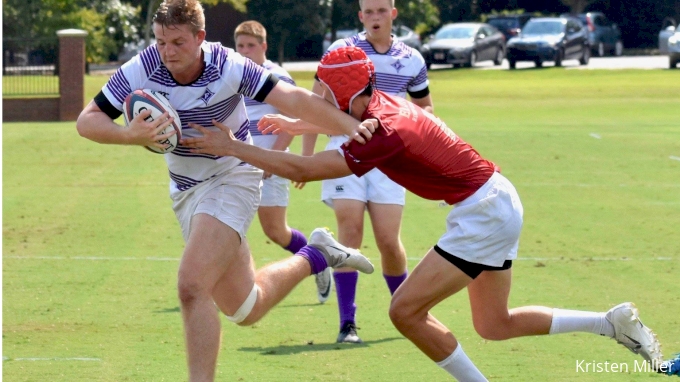 Bostock has the innate ability to spot the 2-v-1 or 3-v-2 and exploit it. He uses his feet extremely well for his size, allowing him to catch defenders off balance before bowling them over.
"His natural ability to run with the ball in hand and create gaps for his supporting players reminds me of how the All Blacks 7's great Tim Mikkelson used to play… always one step ahead of everyone else," said Furman head coach Mike Miller.
Jeffy Rein
Jeffy Rein is on course to break the all-time point scoring record for Furman. Rein possesses unique poaching ability. "His flexibility and strength allow him to do incredible things at the breakdown… Rare for any rugby player, and he's a fly half," Bostock laughs.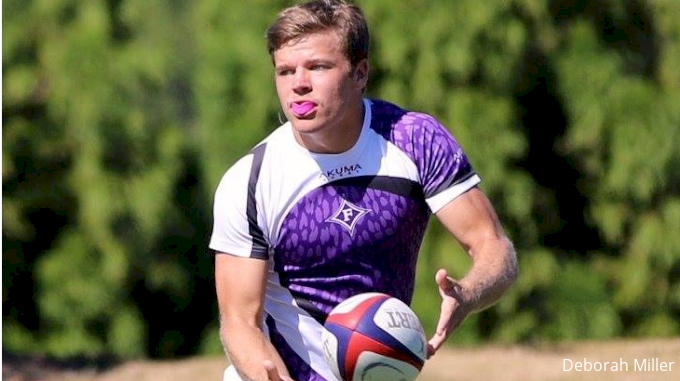 With ball in hand, Rein has the ability to carve up overaggressive backlines with neck-breaking acceleration. "His feet turn over so fast... It's not so much that he's stepping you, it's just that he can get his three steps in a different direction faster than anyone," said Bostock.
For their size, this duo plays relatively uncharacteristically per their positions. They are each coming off résumé boosting fifteens seasons and should be on a shortlist for sevens All-American consideration.