We're talking about some of the best duos in men's D2 college rugby, and if you want to talk duos, you probably have to take a look at the national champions.
At the center of NC State's national title run were Jack and Tom Kiernan. The Kiernan brothers flew around the Matthews Sportsplex pitch for NC State in Charlotte. Tom Kiernan shutdown down the blindside flank in the #6 jersey, while #7, Jack Kiernan, dared opposing backlines to run near the scrum.
The brothers played their younger years with a top-level club in Ireland before making the move to the United States and the Raleigh Rattlesnakes rugby club. Eight of the 23 NC State players came from the Raleigh club, and the team's chemistry was most noticeable on defense.
"We've worked so hard to build this team and get the culture around us, so at this point it wasn't about technique it was about love," said Jack Kiernan.
The Wolfpack put up over 80 points in two days of rugby, but it was truly their defensive connectivity and counter-ruck that made them the best team in D2. The Kiernan flanker pair were excellent communicators for this high-performance defense, often organizing the Wolfpack defensive position, line speed and counter-ruck.
"Something special happens when you get a bunch of lads together playing the game, and it's always special to play with your brother."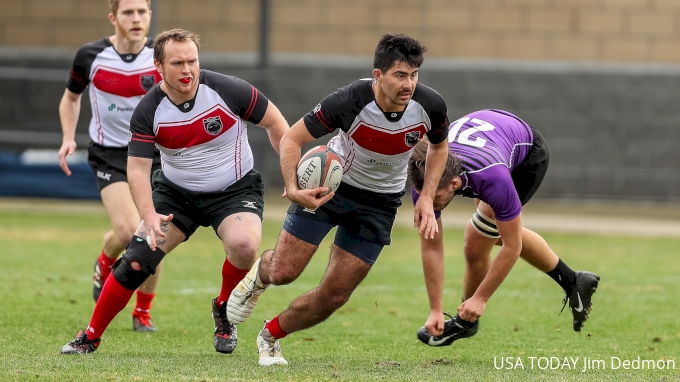 The brothers could certainly play in tight and cut off the big runners in the narrow channels (as you can see in the highlight clip). But it was their drift defense that was most impressive. The brothers displayed unique anticipation when the ball would be swung out wide. Together, they could shepherd the attack to the sideline, align themselves to take away any cutback lanes, then finish with an impact tackle.
The pair secured multiple turnovers at the ruck and muddled opposing lineouts with an imposing double-lift, wherein both brothers were lifted in the air to defend the lineout.
Jack and Tom each had a try in the final to put a bow on their excellent college careers. Their tries didn't come on flashy runs, but instead they came in classic Kiernan fashion through hustle defense and a cheeky pick-and-go.
Keep your eye out for this flanker duo in sevens this spring.