Create a free account to unlock this article!
Get Started
Already a subscriber? Log In
Eagle Impact Rugby Academy will be holding a winter camp at Casa Grande in Arizona after Christmas that will including over 240 young rugby players.
The camp will consist of boys players from U13s up to U19s, with the majority being U16s, U17s, and U18s. A total of 243 players and 28 staff will participate. Salty Thompson will lead the U18s and U19s (79 players expected), while Jeff Donnett will take the U17s (69 players expected), John Banarhall will oversee work with the U16s (55 players expected), and Sean O'Leary will work with the U15s and younger (a total of 39).
Players have been scouted and recruited from tournaments, leagues, and EIRA camps, and will assemble December 27-31. The players will work within their age group in game-based instruction and skill development. Thompson said the coaches will be working harder to have players participate in problem-solving - allowing them to use the knowledge they gain to develop adjustments and take greater ownership in making adjustments in the middle of the games.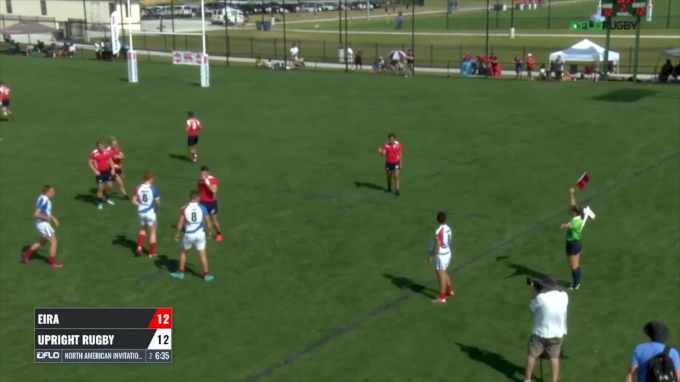 Create a free account to unlock this video!
Get Started
Already a subscriber? Log In
"We are going to have a lot of focus on game-based instruction," said Thompson. "We're still working on skill development, but in the context of the game and how it's played. There is a big onus on players' self awareness."
EIRA For Girls
The big news for 2019 is that Eagle Impact Rugby Academy, which has heretofore been a boys program, will expand into a girls program, as well.
"The demand is there," said Thompson. "We will have a girls team with players mostly out of Southern California for Las Vegas. And while we don't know exactly what the program is going to look like, we are looking at s girls camp and expanding into 15s. It's an exciting development for us."
In addition to the girls team playing at the Las Vegas Invitational, the EIRA boys will play in Las Vegas, as well as the Tropical 7s in Florida, and the NAI 7s in Salt Lake City.
There will be 15s tours to British Columbia and Ontario (four age groups involved), and tours also to Ireland and Argentina.