If you want to be a pessimist, you might point to the fact that the USA Men's 7s team ended the last two tournaments with losses in which they gifted their opponents at least three tries each; but that ignores the fact that the Eagles have made history, and still have room to get better.
Put aside the Cup Final against New Zealand in Dubai, in which the Americans handed the All Blacks 7s the title on a silver platter, and the Cup Final in Cape Town, in which the USA didn't get going against Fiji until the game was way out of reach, and what you have is a team that has made two straight finals for the first time ever, and leads the World Series.
Head coach Mike Friday knows all about those conflicted feelings, as he is certainly feeling pretty chuffed (as they say in his homeland) at being #1, and a little annoyed at not being #1 at the same time.
The Eagles Are Conflicted
"We are hugely disappointed at losing both gold medal matches, and as a group we realize and recognize that these are lost opportunities," said Friday, agreeing that there were times in those games that the team would like a do-over (bad offloads when tries were beckoning, for example). "We will reflect and go over that once we are home recovered, and having spent some time away from the game with loved ones."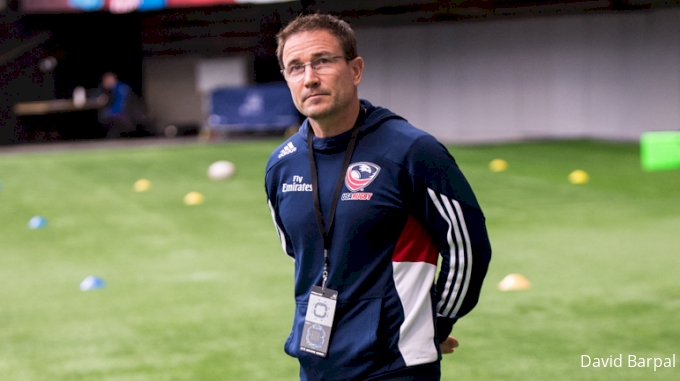 What was most encouraging, however, was that the USA made the final in the two tournaments that are the most difficult for them. Dubai is 12 hours difference from Chula Vista - the adjustment to that new schedule is nothing short of brutal. To play through to the final, and then do it again after a ten-hour flight to South Africa is pretty impressive.
"These two legs are the most physically demanding for us, with the travel times and three meal adjustments, so we are hugely positive about the start we have made as a group, but also grounded enough to know that is all it is and that we will need to continue to get better."
Put Some Rings On It
Getting better means staying at the top, understanding that being in the top four at the end of the season (by no means a done deal) means automatic qualification for the 2020 Olympics.
"We want to achieve automatic Olympic qualification and be that first trie Tier 2 rugby nation to break the top four," said Friday. "To do that we have to build our collective resilience and cohesion."
Depth And Flexibility
What was very noticeable in these two tournaments was that two-time World Rugby Sevens Player Of The Year Perry Baker was keyed on pretty heavily, and wasn't able to blow up defenses the way you'd expect.
No matter - a variety of players led by Danny Barrett, but basically including everyone - stepped in to make opponents pay.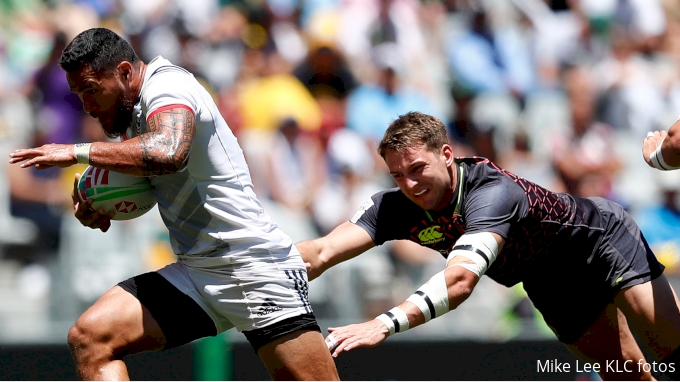 "As a squad we are reaping the rewards of last year in part, with players' ability to be flexible in position as well as more aware of what is expected in whatever role they are deployed to do," said Friday. "That is coupled with the growth we are seeing in the group in how they communicate, support, and complement one another on and off the pitch. This is an area we invested in the classroom in last season and after a lot of work by the boys, we are starting to see results and subtle changes to our habits."
So what you're seeing is things like Madison Hughes playing halfback, first receiver, or center; Stephen Tomasin playing hooker, halfback, or somewhere else. You're seeing subs come on and make an immediate impact.
It also helps that this year we haven't seen the injuries the Eagles struggled with a year ago.
Clean Bill Of Health?
"I am not sure if it's good fortune or more the planning and hard work in pre-season that John Hood and Brian Green have put in to get the boys fit and well," said Friday. "These two work tirelessly bespoking for each player's well-being to help them get the boys where they need to be.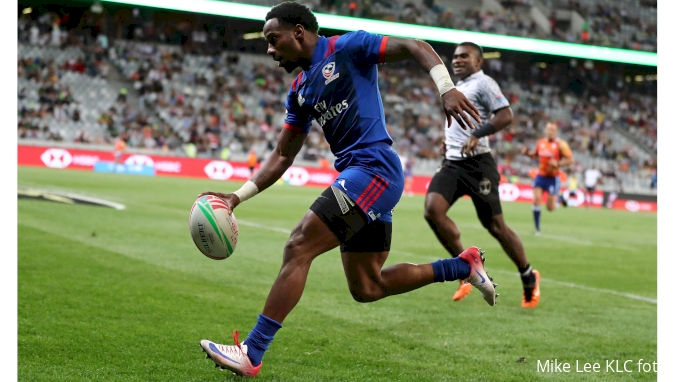 "Like every team we had and have injuries and we are better able to absorb some of these as we are slowly building some depth to the squad which is important from a competition standpoint as well."
Moments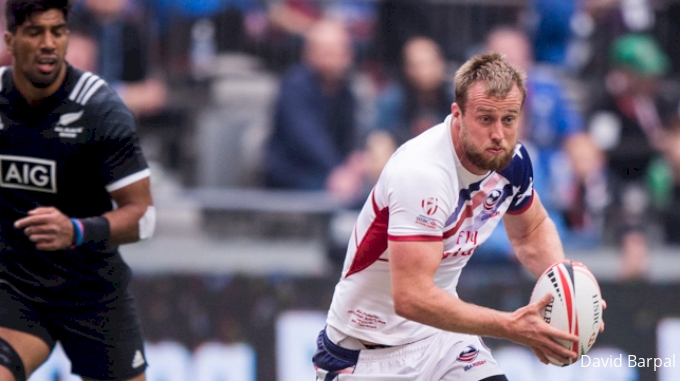 It's easy to overlook the end of the final against Fiji, when the USA was out of it. But Ben Pinkelman refused to capitulate and thundered over for two tries. Friday didn't overlook it.
"Watch Pinkelman in that final to understand what hard work determination and a never-say-die work ethic is," enthuse Friday. "He literally was out on his feet but never gave up fighting for his team whatever the score."
Pinkelman had a hand in the moment most will remember - Danny Barrett thundering run down the sideline against New Zealand that capped off a win in the semis. It was Pinkelman's superb offload that got that started.
"Pinkelman's offload was world class, as was Danny's finish to get the job done," said Friday.
OK, so laurels received, but there's work to do. The Eagles did, after all, lose the finals, and with tournaments in New Zealand and Australia looming, before Vegas and Vancouver, now the thought is to consolidate a good position.
"We still need to prove to ourselves and the world that we can bring a consistency to our game first and foremost," said Friday. "That is our grail this season. We know there will always be moments in the big games and that they won't always go our way but if we get better and staying in the moment and on task when they happen then we will continue to learn and improve."