OK, so what's at stake in the Heineken Champions Cup Round 3? Maybe everything.
This is perhaps the most important week of pool play. If you're 1-1 at this point, you can turn that record in the right direction. If you're 0-2, a loss means you're pretty much hooped. But a win could spark some hope.
If you're 2-0, then you can take control.
All of that is at stake now.
Heineken Champions Cup LIVE for rugby fans across North Africa and the Middle East on FloRugby. Click to sign up.
Pool 1
No time, Toulouse. OK, sorry, forgive, it was right there begging to be said. Stade Toulousain is 2-0 after astounding comebacks against Bath and mighty Leinster. This week at Wasps, the French Top 14 contender could still slip up. Wasps has the talent to defend home ground.
But, if what is likely happens, Toulouse will be 3-0, maybe with a bonus point, and ready to secure a playoff spot.
Meanwhile, Bath vs. Leinster has all the trappings of a must-win game for both. Because both lost close matches to Toulouse, they got a close-loss bonus point and are not out of it. But Bath, with one loss and one tie, has to win this to have a shot at a quarterfinal playoff spot. For Leinster, a loss isn't the end of the world, but you can see it from your house.
Pool 2
No one is safe right now. Munster tied Exeter in a bit of a head-scratcher and thus left the door wide, wide open for Castres or Gloucester to waltz through. Munster plays Castres this weekend. And don't forget that it was Castres that finished sixth in the French Top 14 - the lowest seed in the playoffs - and then went on a 3-0 run to take it all.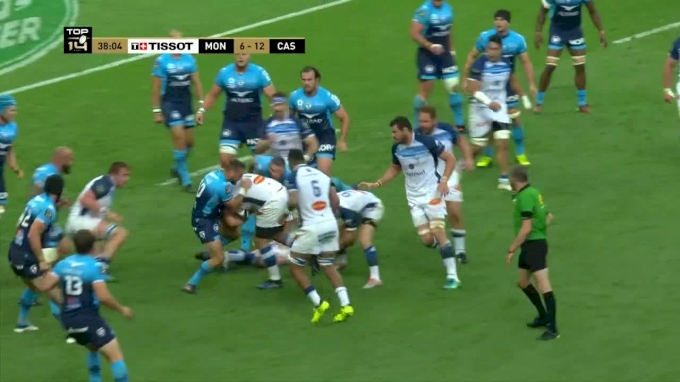 Munster vs. Castres WATCH LIVE
And in a classic West Country derby, Gloucester faces Exeter, with the winner likely in an excellent position to chase a playoff spot. The loser will end the weekend 0-2-1 (Exeter), or 1-1-1 (Gloucester). The Cherry-and-Whites can survive a loss, but it will make things much, much harder.
Gloucester vs. Exeter WATCH LIVE
Pool 3
Like just about every team here, Saracens welcomes back internationals from the November tests. One wonders, however, if they didn't get a special boost from the likes of (still young) Titi Lamositele getting massive experience for the USA during three tough tests.
"The way the younger, inexperienced guys stepped up to the plate was inspiring for us," team captain Jamie George said about what Saracens did on the field in November. "It almost put pressure on us coming back in because we needed to match what they've been doing over the past few weeks as they've been brilliant, so it was nice to keep the form going."
George might be forgetting that one of those guys stepping up to the plate was Chris Wyles coming out of retirement. Well, he's young at heart anyway and his mind is still sharp.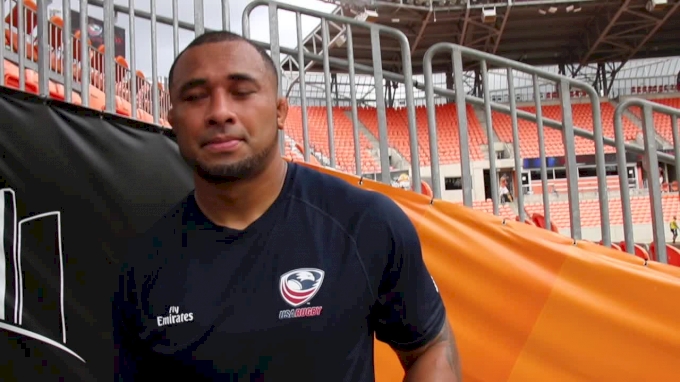 More important for Sarries, a victory over the Cardiff Blues (which welcomes back American captain Blaine Scully and another USA star in Samu Manoa, among others) could sink the Welsh team and put the London team almost out of reach.
Saracens vs. Cardiff Blues WATCH LIVE
Only Glasgow (yet another team with multiple USA players on it - what gives in Pool 3?) can catch Saracens if Sarries wins this weekend. Glasgow has, fortunately for it, two games against Lyon. A sweep there and one slipup for Saracens and we've got a new hierarchy. And even if Saracens wins, Glasgow has a playoff spot in sight.
Pool 4
RacinG 92 is almost in charge now anyway, and a win at home in Paris against the Leicester Tigers should make it almost academic. In second at 1-1 with five points in the standings, the Tigers have to win or tie this game.
Racing 92 vs. Leicester WATCH LIVE
Scarlets look out of it already and really can only play spoiler. Ulster is going to want Racing to keep winning over the next two weeks, and hope to garner maximum points against Scarlets to claw back into it.
Scarlets vs. Ulster WATCH LIVE
Pool 5
Newcastle vs. Edinburgh is probably the best matchup of the weekend because these two teams are virtually tied. The Falcons are 2-0, but only have eight points out of those two wins. Edinburgh is 1-1, but garnered two bonus points, for a total of six . So a sweep by either could get the winning team close to ensuring first place.
Edinburgh vs. Newcastle WATCH LIVE
However, if Newcastle and Edinburgh just bash into each other, Montpellier could sweep right in. Two wins against struggling Toulon might be sufficient to vault Montpellier from third in Pool 5 to first, or at least into the wild card conversation.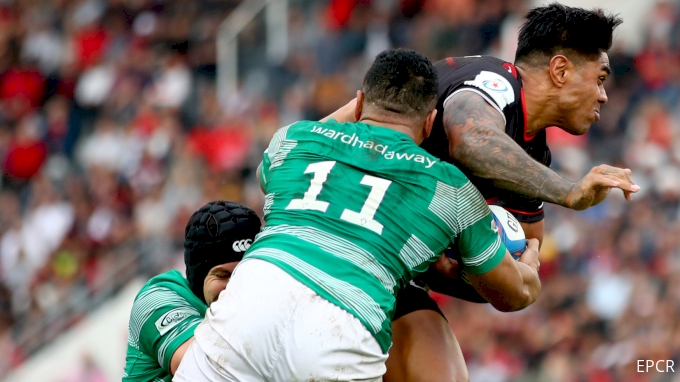 Toulon vs. Montpellier WATCH LIVE
Rugby fans in the Middle East and North Africa can see these games LIVE on FloRugby, and then, as a bonus, can see the remainder of the Guinness PRO14 for the rest of the season, also with your FloRugby subscription.
Being a FloRugby subscriber also gives you access to the other sports covered by FloSports.tv, including wrestling, combat sports, cycling, volleyball, track, basketball, gymnastics, and more.