USAR College NCS Fall Series 2018
NC State Slams Whitewater, Takes D2 Title
NC State Slams Whitewater, Takes D2 Title
NC State defeats UW-Whitewater for the Men's D2 college title.
Dec 3, 2018
by Alex Goff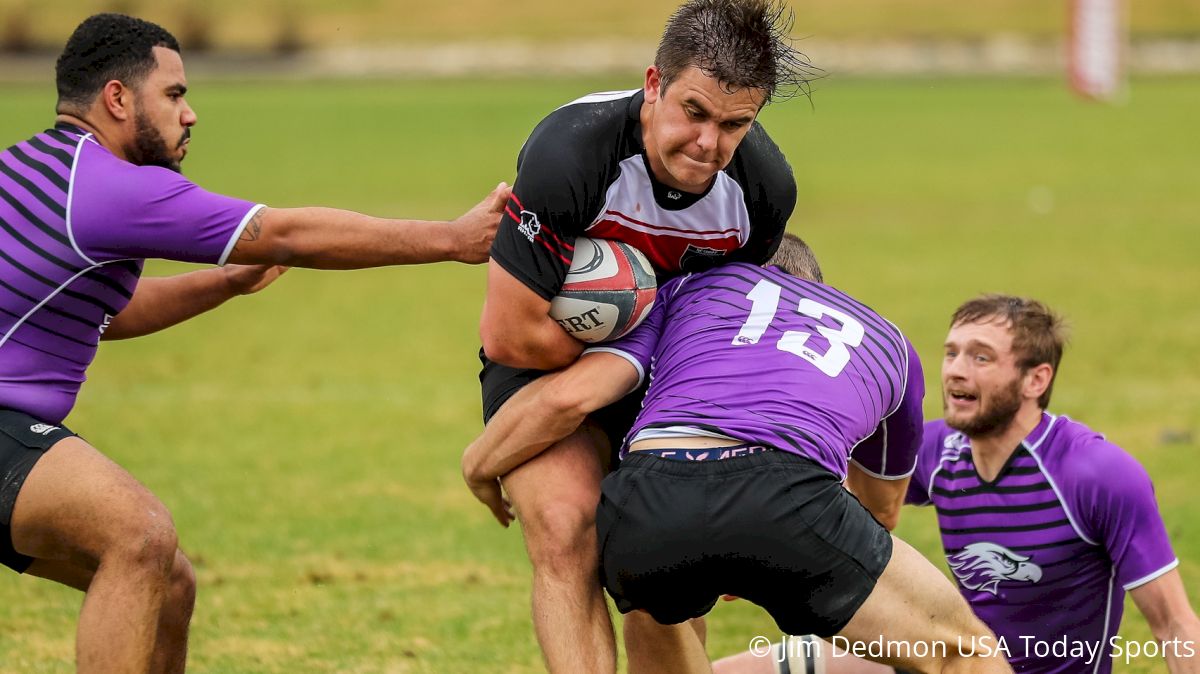 NC State shocked the University of Wisconsin-Whitewater to win the 2018 Men's D2 College Championship Sunday, taking down the two-time defending champion Warhawks in convincing fashion 57-12.
The two teams seemed evenly-matched early, and that was literally the case as they stood deadlocked 12-12 at 30 minutes. Whitewater seemed to be biding its time and tries from Alec Treuthardt and Shay Haase put them in position to contend.
But NC State's overall physicality and ability to consolidate breaks with forward play started to tell the tale. Scrumhalf Darren Murphy picked up and snaked over from just such a close-in situation to give NC State the lead, and five minutes into the second half, flanker Jack Kiernan caught Whitewater napping around a ruck, picked up, and just ran straight ahead to score from about ten meters out.
NC State captain and senior Jack Kiernan on bringing the National Championship back to Raleigh pic.twitter.com/5OPxahE92x

— FloRugby (@FloRugby) December 2, 2018
That did it. Down 26-12, the Whitewater team let its frustrations boil over and stopped playing that team game that had brought so much success. NC State stayed unified, and tries from Thomasin Reynolds, Nahusha Rao, Tom Kiernan, and Greg Amaty finished it off, with Tm Stockton kicking efffectively.
"This Wolfpack team that we've built, we're just on another level," said Jack Kiernan. "All of the lads played their hearts out."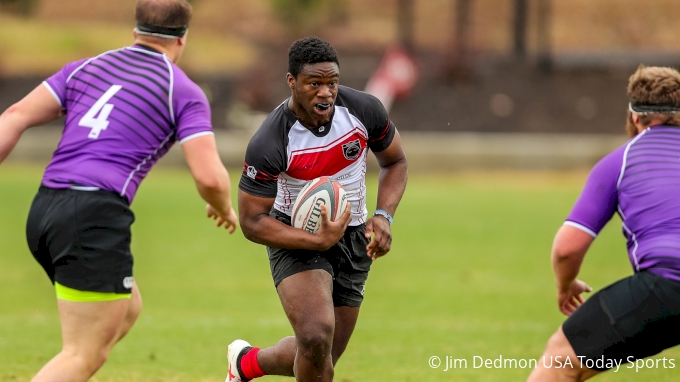 The Wolfpack's victory was also a testament to the strength of the Cardinals Conference. VMI had made a run at the title last year, but didn't even make the national playoffs this year as NC State and Queens - with VMI and Virginia close behind - represented the conference, both making the last four.
For Whitewater, perhaps the team's ease of victory through much of the season made it difficult to react when NC State pulled away. But it's worth noting that this Warhawk program has, since 2011, won the national championship three times, made the final three other times, and is a two-time defending D2 College 7s champion, as well.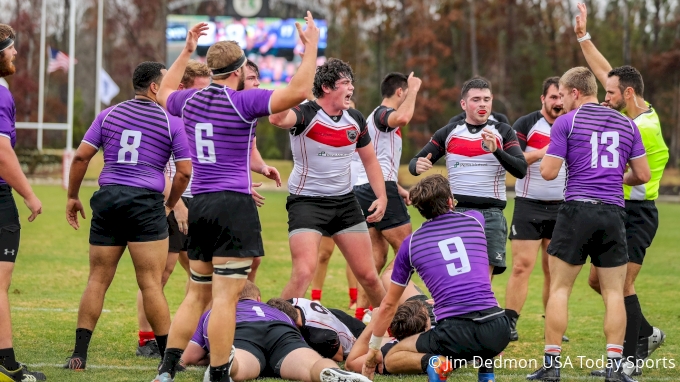 NC State 57
Tries: Dalton, Carlton, Murphy, J. Kiernan, T. Kiernan, Reynolds, Rao, Amaty
Convs: Stockton 7
Pens: Stockton
UW-Whitewater 12
Tries: Treuthardt, Haase
Convs: Treuthardt