Air Force Academy shut down Davenport 40-27 to win the 2018 Women's D1 College fall championship, showcasing some impressive and balanced play in the process.
Watch Air Force vs Davenport On-Demand
Air Force won the fall title two years ago, but observers would be forgiven for assuming they'd have more trouble against a big, physical Davenport squad. They didn't. Air Force looked much more powerful in tight than they did two years ago, or even last year, and were far more polished out wide than the young Panthers.
Early on Air Force signaled an intention to attack, and after No. 8 Sierra DeHart kicked a penalty goal, a break from center Sara Cook got Air Force back in scoring position, Cook finished it off with a scything run to pay dirt.
DeHart added another penalty as Air Force methodically built a lead, and then another long break from Cook led to Kaylee Eskeli to come in support and zip into the corner.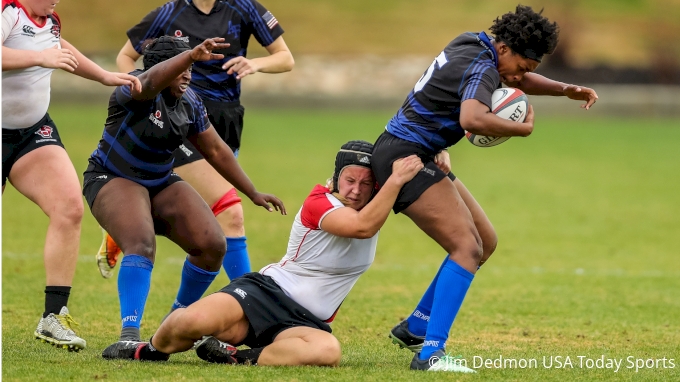 Davenport had to sub off starting prop Alexis King at 24 minutes and things got worse for them as time went on. Cook sliced through for another, and it wasn't until the 30th minute that Davenport scored any points - scrumhalf Oliva Ortiz soaring through bodies to score from short range.
Prop Ashley Willsea powered over for another Davenport try, and at 23-10 the Panthers went into the halftime break feeling like they might have some momentum.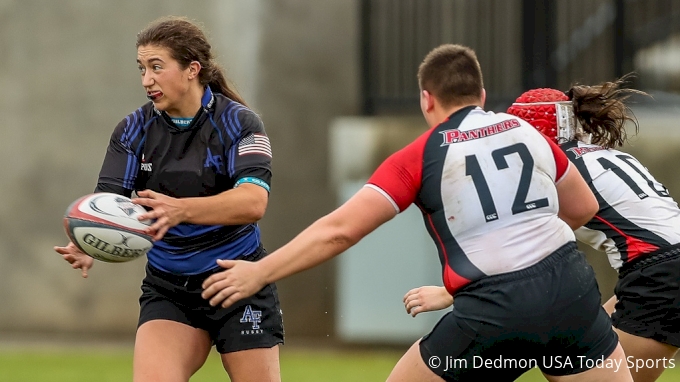 That feeling was crushed in the space of ten minutes as scrappy flanker Adrienne Yoder pushed aside tackler after tackler as she ran in two tries. That made it 35-15, and Air Force was in control.
For Davenport, the backline links didn't quite fire, and too often the Panthers weren't able to get numbers to the ball when there was a line break.
Ortiz was a firebrand, and No. 8 Mariah Pruitt produced key carries, but as a unit Davenport didn't have the pace out wide, or the unity and power in tight.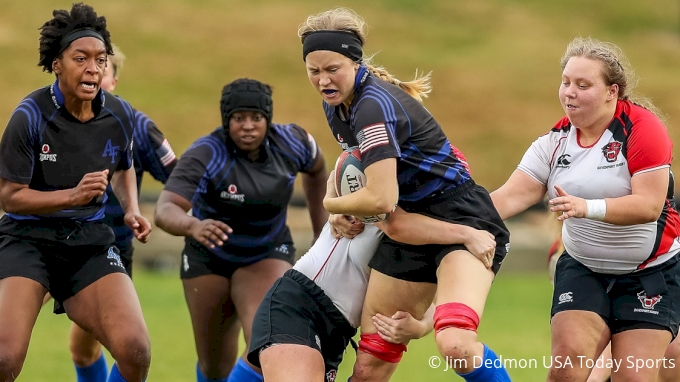 That unity belonged to Air Force. Hooker Domonique Gordon and lock Zoe Barnette led a hard-working group in the rucks, and the backline combination of Rhiannon Townsend, Elizabeth Laboe, and the long-striding Cook tested the Davenport defense.
It was a victory, perhaps, also for college club rugby. Davenport is a non-varsity sport at the school - administration-supported but not officially varsity. Air Force, a club team on campus, didn't let the status affect them and handled Davenport physically and tactical.
Air Force! Women's D1AA National Champs! pic.twitter.com/sfCQZoNc1H

— FloRugby (@FloRugby) December 2, 2018
Air Force 40
Tries: Cook 2, Yoder 3, Eskeli
Convs: DeHart 2
Pens: DeHart 2
Davenport 27
Tries: Ortiz 2, Willsea, Overbeek, Bird
Convs: Ortiz