The presence of St. Joseph's in the D1AA Fall Final shouldn't be much of a surprise, but who the Hawks are playing is.
All through the autumn we saw Mary Washington cut a swath through the opposition, and saw much the same from Dartmouth. But Dartmouth opted out of the playoffs due to scheduling issues with the school, and Mary Washington hit an injury pothole on the Championship Highway that threw their steering just enough out of whack.
Watch The Men's D1AA Final LIVE on Flo Rugby Dec 2
And that opened the door for the ever experienced Bowling Green to slide right in. BGSU has been here before, losing to Notre Dame College in the fall final in 2016, and several of those players are still with the club. But still, the Falcons' appearance was a surprise.
Falcons Soar At Right Time
What Bowling Green does very well, though, is attack from all areas of the field. The Falcons have a really strong back row that is able to follow the ball wherever it goes. That's maybe why the starting back row of Dan Waltermeyer, Ryan Steinmetz, and Levi Muter has 17 tries in eight league and playoff games.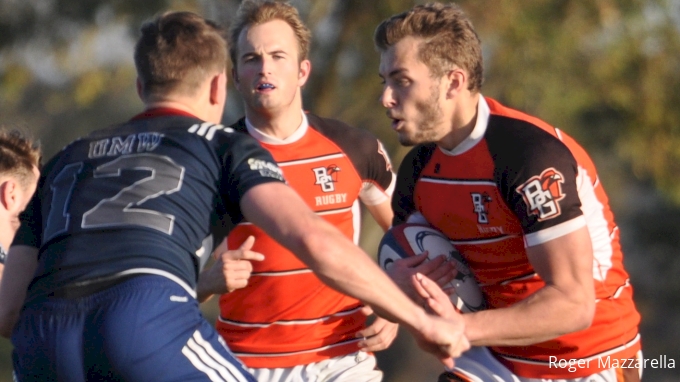 Add to that a second row that covers the field well and perhaps the best hooker in D1AA, and you've got a forward pack that supports an adventurous backline.
(It's worth noting that in BGSU's lone league loss, Bryant left the game in the first ten minutes.)
Also worth noting, scrumhalf Chris Labadie makes it all tick nicely, and is a consistent goalkicker, giving BGSU full value for tries.
Defensively, the Falcons are vulnerable. They gave up 39 to UMW, 25 to Kentuck, and 29 to Western Michigan mid-season.
Hawks Can Fly, Too
So if there's a team that can overwhelm Bowling Green's attacking acumen, it might well be the free-wheeling St. Joe's Hawks. D1AA fall finalists in 2017, the Hawks have hardly put a foot wrong despite missing all-everything back Jimmy Wolfer.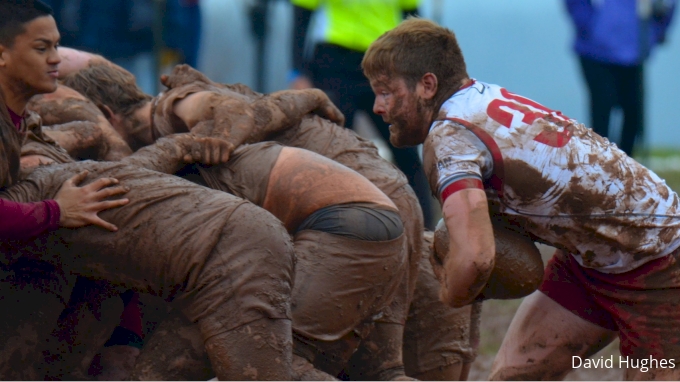 Head coach Dan Yarusso's group has filled in for Wilfer nicely, with Noah Niumataiwalu taking over as the playmaker, and Harris joining Niumataiwalu as captain. Harris leads the way in the forwards, and while St. Joe's is thought of as an undersized, running team, their pack has been stellar this year.
Senior prop Nick Ballas is a force.
But of course, it's in the backs where St. Joe's could do most of the damage. Outside of Niumataiwalu run players such as Mike Hoffman, Matt Riotto, and Aram Keshgegian, who has been a consistent threat at outside center.
Watch Live Kickoff Dec 2 9AM ET, 8AM CT
St. Joe's proved they can win in the mud in the quarters and semis, and will relish a drier track this weekend. Expect a high-scoring affair, and maybe some more surprises.