Dartmouth won the 2018 National Intercollegiate Rugby Association's (NIRA) final this past weekend with a tight 19-14 victory over Harvard.
The Big Green made Sunday's final thanks to a 26-7 win over Army on Friday in the semis. Down 7-5 at halftime, the Big Green reeled off three unanswered tries, with Karina Martinez, Ale Ada, and Emily Henrich touching down to seal the game.
Harvard made the final by defeated Quinnipiac 47-8. Jenny Kronish scored two tries and kicked three penalties to lead the Crimson.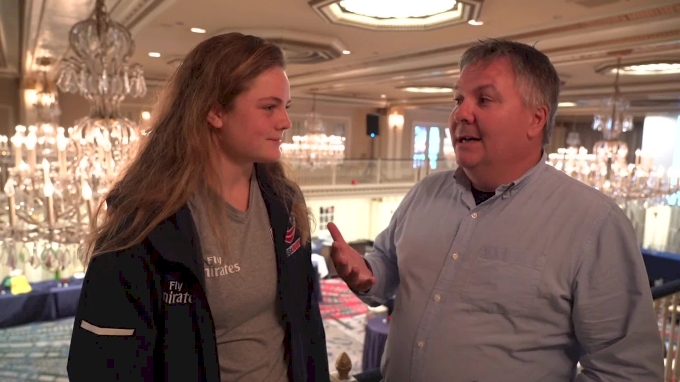 On Sunday, Harvard, determined to repeat October 27's Ivy League final win over Dartmouth, started on the front foot, but the Dartmouth defense held them out. Freshman Ariana Ramsey burst through for Dartmouth for the only points of the first half. Both teams had tries called back.
The second half saw Dartmouth extend the lead with captain Camille Johnson scoring right after the restart. Henrich, who had been touring, and starting, with the USA team despite being just a freshman, beat three defenders to race in and the Big Green led 19-0.
Harvard replied. Arianna Romano scored, and a penalty try made it 19-14, but Dartmouth made the lead hold up. Johnson, who has led the team superbly all season, was named MVP of the final.
"This was an incredible final from both teams and a great example of NCAA women's rugby at its best." said Dartmouth head coach Katie Dowty. "I'm extremely proud and grateful and so happy, especially for our seniors. They were the first class when we went varsity, and for them to see us get to number one following four years of really hard work is huge."