USAR College NCS Fall Series 2018
BGSU Shocker, St. Joe's Win, Falcon-Hawk D1AA Final
BGSU Shocker, St. Joe's Win, Falcon-Hawk D1AA Final
The latest from the D1AA fall semis.
Nov 19, 2018
by Alex Goff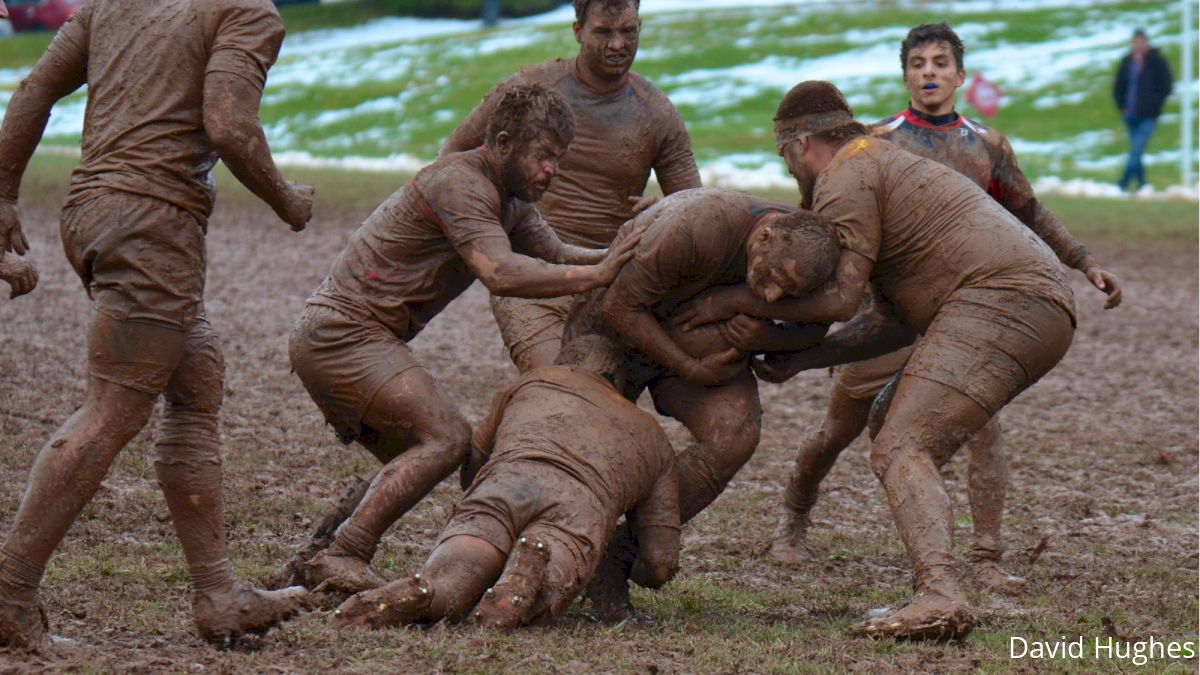 In a shock result, Bowling Green State University defeated University of Mary Washington 40-39 in the national fall Men's D1AA semifinals, unseating the defending national champion UMW squad.
Mary Washington had been ranked #1 all fall, and had dominated throughout the season - even when playing higher-division opponents, the did well, almost beating the US Naval Academy in a 15-14 loss.
But, inspired by rankings that gave them little chance to win this weekend, the BGSU Falcons upended SCRC winner Kentucky, and then Mary Washington this weekend to book a spot in the D1AA final December 2.
Watch the D1AA Final LIVE on FloRugby
Led by hooker Phil Bryant, who scored three tries on Saturday against Kentucky and scored another key try Sunday, Bowling Green survived a thrilling, back-and-forth contest. Mary Washington started the game on fire and led 14-0. Bowling Green answered, but the Mothers couldn't quite be caught and the teams entered halftime with UMW up 22-19.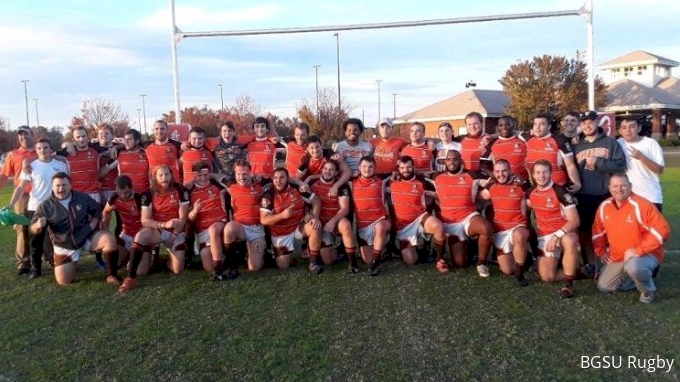 But that didn't last long, as Bryant nabbed the second-half kickoff and tumbled about 60 meters before being caught. BGSU consolidated from there and punched in a try less than a minute into the second half. Then it was Bowling Green that held the lead, and with about ten minutes to go, led 40-29.
Mary Washington came back once more, and a penalty and a converted try made it 40-39. For the final five minutes, Bowling Green stifled the UMW attack, keeping the game in the middle of the field, forced a knock-on, and ended the game.
The forward pack put in a huge performance for Bowling Green, with lock Allen Viancourt, flanker Daniel Waltermeyer, and flanker Ryan Steinmetz leading the way. Waltermeyer produced some key caries and Steinmetz led the way defensively.
Bryant was all over the field.
"It was a huge team effort," said BGSU head coach Tony Mazzarella.
So Bowling Green will play in the final and will take on St. Joseph's. St. Joe's edged the team that beat Bowling Green in conference play, Western Michigan. In sloppy conditions, St. Joe's took an early lead through a try from No. 8 George Harris, and center Johnathan Ahern's try made it 10-0 after 12 minutes.
three minutes later Matthew Riotto scored to make it 15-0, but the rout was not on. WMU shut down St. Joe's after that, and got a try from No. 8 Joseph Blacke.
As conditions worsened, scoring was even more difficult in the second half. WMU prop Ivan Delgado went over, but it wasn't enough, and St. Joseph's held on 15-10.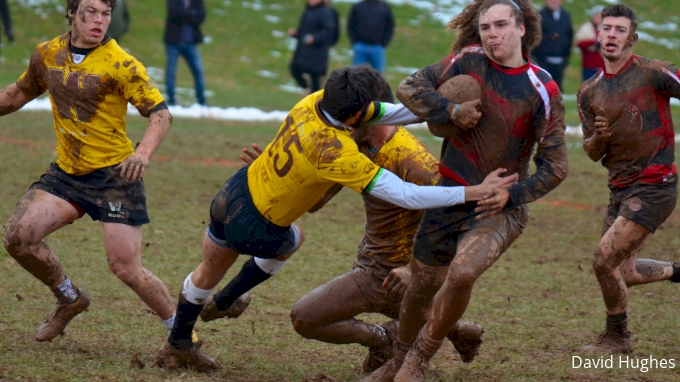 Both teams have been in the fall D1AA final before. St. Joe's lost to Mary Washington in 2017, while Bowling Green lost to Notre Dame College in 2016. Now one will be able to claim the title.