Not to put too fine a point on it, but the USA Women's National Team's loss to New Zealand was humbling.
The Black Ferns said all the right things, and many points are well-taken - the Eagles battled for 80 minutes, they didn't give up on plays, and did some things very well. But, 67-6 is its own kind of story, and the USA lost big.
Watch USA vs England Women's Tes Match Friday, Nov 9 at 1:45pm CT
Lock Stacey Bridges saw positives. "We felt the crowd, felt the energy the whole time we were playing. It was huge for the women's game and huge to be playing in Soldier Field. That helps us do what we need to do."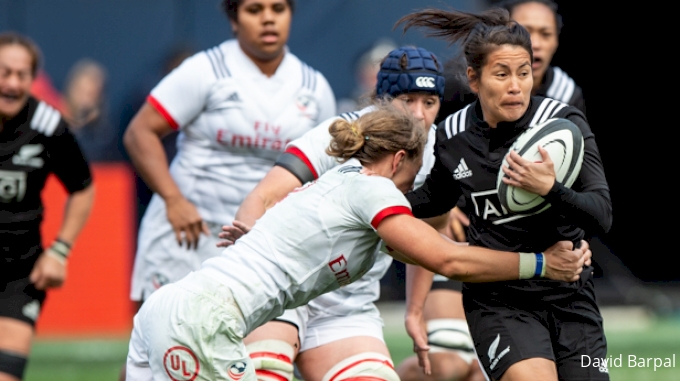 Bridges also said that the new caps - 13 in all on the day - had to get their first cap sometime.
"It's exciting for me to see the positive impact they're having on the team," said the lock, whose 33 caps were the most of any Eagle. "I'm excited to see the potential."
And that's it right there. Friday, the USA takes on England, not quite as dominant as New Zealand, but pretty close. The Eagles remain inexperienced, but talented. The Americans got very close to scoring tries against the Black Ferns, but that experience of identifying when and how to support wasn't quite there.
Head coach Rob Cain praised his team's work ethic, saying it was "exceptional" and it will have to be to take on the lessons of Chicago. And he had praise for players.
"I thought Kate [Zackary] led the team exceptionally; one of Kate's great qualities is that she might not speak all the time but when she does people listen," Cain said. "I thought she also played really well. Rachel [Johnson] was phenomenal. We focus a lot on the rugby and not on the story, but Rachel's had a long story to be here and she's shown that she's going to be a real player at a world level.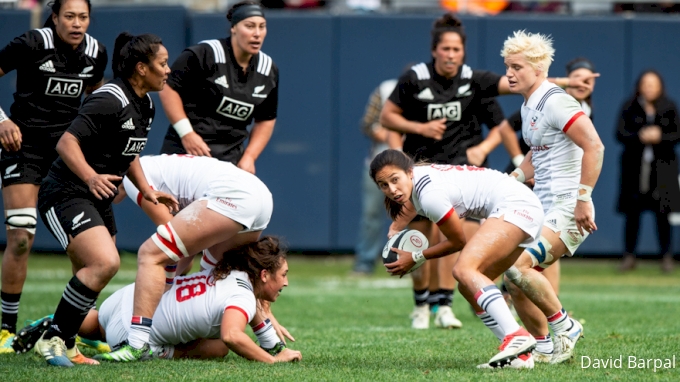 "I'm really pleased for Carly Waters [at scrumhalf] and it was great to see Kelsi [Stockert] on the wing, wasn't?"
Meya Bizer and Emily Henrich all got praise.
But the pieces have to come together, too. This Friday's game will be another step in that direction, and all the positive stuff about running with the ball and getting scoring opportunities may have to take a back seat to the less exciting aspects - ball retention and defense.