Cal may well be the best men's college sevens team in the nation; the Bears certainly made their case this past weekend.
After winning the West Coast 7s opening tournament - in which Cal fielded two teams, who both made the final - and then the two-day West Coast 7s in San Francisco - beating Arizona and UCLA on the way, the Bears won again this past weekend.
This time, it was the PAC Conference 7s.
After barely beating Arizona in the West Coast 7s, Cal beat the Wildcats emphatically 33-5 in the PAC final.

Senior Zachary Tavenner scored two tries against the Wildcats and was named Man of the Match for the cup final as California earned an automatic national postseason qualification for the second straight tournament and finished its autumn 7s schedule with a 17-0 record.

The Bears began championship Sunday at the PAC 7s with a 36-0 shutout of Arizona State, with Marcus Shankland and Henry Poon each scoring two.
Arizona reached the cup final by defeating UCLA, 17-12. The Bruins went on to beat ASU, 10-7, to finish in third place at the PAC 7s.

In other results Sunday, Utah beat Stanford, 32-5, in the Shield Final and USC got past Oregon State,19-17, to win the Plate Final.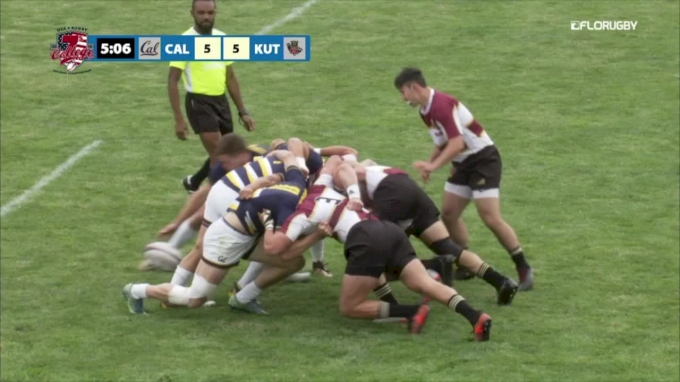 But the news was about Cal.

"We improved every single game going into final and that set us up for a successful outcome," said Tavenner.
Tavenner is a good one to quote, because he's been at the center of the team's sevens success, and he's a good example of what Cal has been about in sevens rugby. Tavenner isn't tall, he is quick and elusive, but there are players who might rate higher on those scales. But he's smart - very smart - and has a ton of desire.
Cal coaches Jack Clark and Tom Billups see that, and use him accordingly. They don't ask him to do things he's not equipped to do (win restarts), and they do ask him to execute the stuff in his wheelhouse.
In 2010, the first CRC was held, and Cal lost in the final, in overtime, to Utah. They lost to a less structured team, that knew how to react quickly to opportunities, with Don Pati and Thretton Palamo at the center of all of that.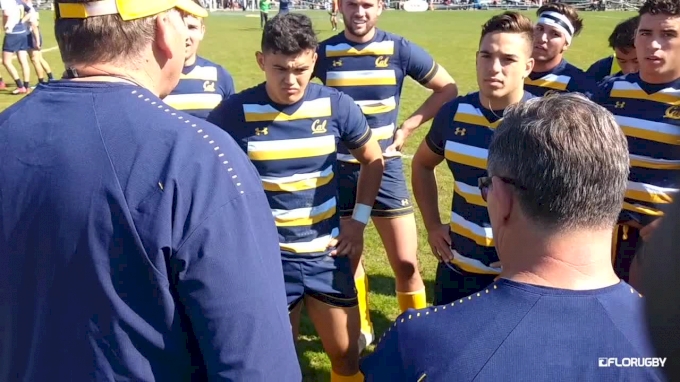 It's worth pointing out that current USA Men's Sevens star, Danny Barrett, was on that Cal team. So was Colin Hawley, who was a regular for the USA sevens team, as well. But Cal didn't quite seem to be a polished sevens team yet. It wasn't something anyone at Cal had done, and iffy showings at the 2011 CRC and USA Rugby's national tournament held that fall showed that you can be an excellent 15s team, and still struggle, at times, in sevens.
But the approach isn't the only thing. You need the right athletes. Cal had, for years, won 15s titles with a powerful tight five, and a superb understanding of the pattern the team would play. They dominated set piece, and, while the Bears could play some spectacular rugby, won just as often by winning rucks and working hard.
At flyhalf, you might see a variety of Cal players. A senior who played mostly center could start at flyhalf and be great for Cal, because the system was king. If a player understood the system, he could operate at flyhalf.
But sevens required something different.
But over time, Clark and Billups started to build for sevens as well as 15s. They selected and groomed playmakers who might be considered a little small, a little slight, for 15s the way Cal has usually played it, but could make sevens defenders miss.
Long the best team in the lineout in 15s, Cal identified the restart as a place where they could win games. Win the restarts, and you have more possession and hence more scoring opportunities. Dartmouth won two CRCs with that approach.
Cal started recruiting players who could win sevens championships, and didn't get seduced (like many teams) by pure speed. Speed is nice, but if you've only got one or two runs in you, how useful can you be? Decent pace, coupled with an approach that puts players in space, and has players work off the ball, works for Cal.
The result? Cal won five straight CRCs from 2013 to 2017, and then skipped the 2018 CRC for the USA Rugby tournament, where the Bears lost in the final to Lindenwood. That's a pretty astonishing run, and it has continued this fall, with Cal teams going 17-0 (in the final of the first West Coast 7s tournament, the upperlcassmen Cal team beat the underclassmen, but that game isn't recorded by Cal as a game as it was basically an intrasquad match).
Only a couple of times - UCLA on Day One at PAC (26-19), and Arizona at West Coast 7s (17-15) - has anyone even come close this fall. And it all happened because Clark adjusted to a world where college sevens mattered, but adjusted within his own framework. He didn't throw the baby out with the bathwater - he just filtered the bathwater a little.
Currently, 15-a-side college rugby is what Clark had often said he wanted it to be: highly competitive at the top end. Cal is by no means a shoe-in to even make a national final let along win it. In sevens, the conventional wisdom that it's easier for anyone to be competitive at the highest level is somewhat true, but watching Cal this fall, you get the feeling that if college programs take sevens for granted, they might just be easting the Bears' dust once again.