Create a free account to unlock this article!
Get Started
Already a subscriber? Log In
The USA Men's National Team got a lesson in professional rugby from the Maori All Blacks, learning the harsh lessons about slowing ball down in the breakdown, winning the physical battle, and finishing off chances every time, as the Maori beat the Eagles 59-22 at Soldier Field Saturday.
The game was intense from the get-go, and feature some teeth-rattling tackles throughout, but it was also a contest of skill, and the Maori All Blacks, from executing at lineout time, to running their maul, to kicking for touch and for space, to executing odd-man rushes, were superior.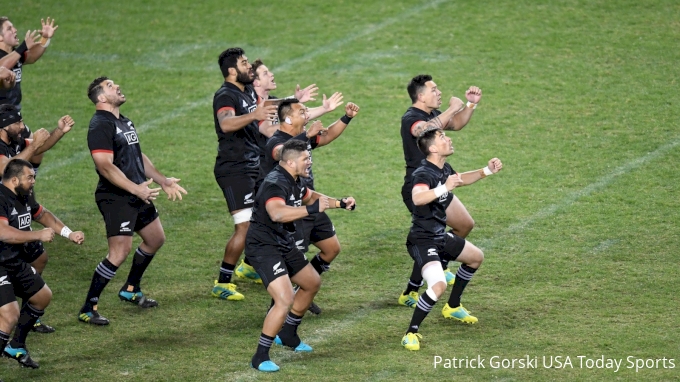 The game began with the Maori emulating the New Zealand women in their game against the USA, punishing a mistake and then methodically taking care of business to score early.
And just as with the women's game, the Eagles replied with a penalty goal and showed they had the ability to work phases and push the Maori back a little.
But the Maori came back, sending win Regan Ware up the middle, and then allowing him to finish up in the corner after a couple of phases. A very well executed maul started and finished by captain and hooker Ash Dixon, made it 19-3, and the Maori All Blacks were rolling.
But the tide began to turn at 26-3. the Eagles pressured, and were very close to scoring when Maori lock Pari Pari Parkinson lifted up Shaun Davies and drove him into the ground. The aggressive nature of the dangerous tackle screamed red card, but referee Karl Dickson looked at the recording and ruled that Davies had landed on his back (in truth, his shoulder blades and neck), and so this was not worthy of sending Parkinson off permanently.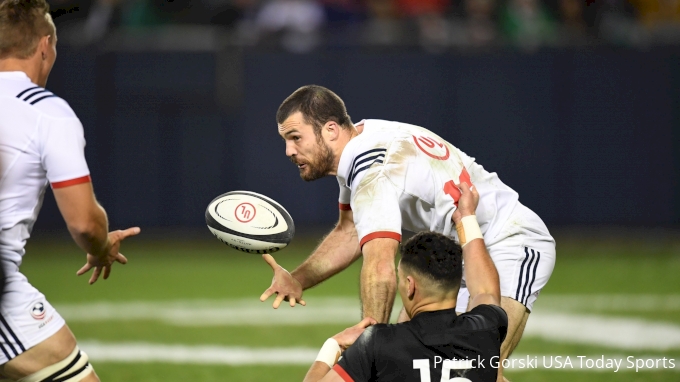 Instead, the lock got a yellow card - amid howls of protest from the USA fans - and the Eagles capitalized fairly quickly. Sub scrumhalf Ruen de Haas fired a perfect pass out wide to set free Ryan Matyas for a try. That made it 26-8 at halftime, and momentum with the USA.
For about eight seconds. From the second half kickoff Matyas was drawn in off his wing, and Jonah Lowe blew through the hole and fed lock Isaia Walker-Leawere for a superb try. With Dixon in the sin bin and the Maori down to 13, Walker-Leawere powered through traffic and stretched over for another.
Suddenly it was 38-8.
"I told the boys that we needed to shake it off and think of it as nil-nil," said flanker Tony Lamborn. And the USA players responded. Tim Maupin capped off a well-orchestrated movement for a try. And then Matyas linked with De Haas, who juggled the ball as it flew behind his head, dove to the ground to rescue it, and then popped to Cam Dolan for a wild one.
But in between, the Maori would come right back and score - including flyhalf Otere Black popping a chip kick over that No. 8 Akira Ioane chased down and set up Jonah Lowe. And then they finished it with a spectacular piece of skill from young Josh Ioane - to make it 59-22.
Lineup Issues: Named to the lineup on Thursday at fullback, Luke Hume had to leave Friday's captain's run with hamstring issues as ultimately was unable to play. Will Magie stepped in at fullback, and while he doesn't have the breakaway elusiveness of Hume, he made some good tackles and kicked well.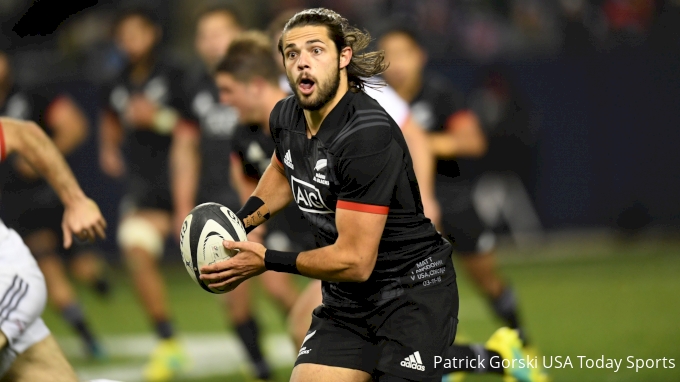 Captain Nate Augspurger discovered a leg injury on Friday night - a swelling that he couldn't ignore that turned out to be a quad tear. He was replaced at the last minute by Maupin. Davies suffered a concussion thanks to that tackle by Parkinson, and didn't return. The USA now flies to Europe down two scrumhalves (Augspurger's position even though he was to start on the wing).
Referee Issues: The game itself was extremely chippy and the Maori All Blacks were adept at using professional fouls (slowing the ball down and getting in the way in an offside position) to great effect, and referee Dickson didn't do much to police that.
However, more important, Dickson turned a blind eye to several very obvious high tackles and dangerous challenges, and while he yellow carded Parkinson, it's arguable that was a light punishment.
"They are an excellent rugby team," said USA head coach Gary Gold after his first defeat, adding that defense was the obvious problem for his team. "You can't concede 59 points and not have that be a work-on. But it's not as straightforward as that. There were a lot of things that we did right in the match, as well."
Meanwhile, Maori captain Dixon was enormously gracious in congratulating the USA and also the city of Chicago for their welcome.
USA 22
Tries: Matyas, Maupin, Dolan
Convs: Hooley 2
Pens: Hooley
Maori All Blacks 59
Tries: Black, Ware, Lowe, Walker-Leawere 2, Dixon, J. Ioane, Stevenson, Thompson
Convs: Black 5, J. Ioane