Create a free account to unlock this article!
Get Started
Already a subscriber? Log In
The Women's Premier League playoffs have already produced a major upset, as previously winless Chicago North Shore edged Beantown to get a chance to play for 7th.
North Shore (0-8 in the regular season) and Beantown (4-3-1) faced off with a spot in the 5th-place game on the line. The bigger winner out of the first two games (the other was ORSU vs DC) would go on to the 5th-place, or Plate, final.
North Shore was clearly not favored, having been outscored on average 48-13 during the season. But North Shore's defense came to play and they shocked Beantown. The Boston club ran out to a 14-0 lead in the first half, but was then shut down.
Prop Charli Jacoby scored a try just after halftime, and another seven minutes later. That made it 14-10 Beantown, and it came down to the final play.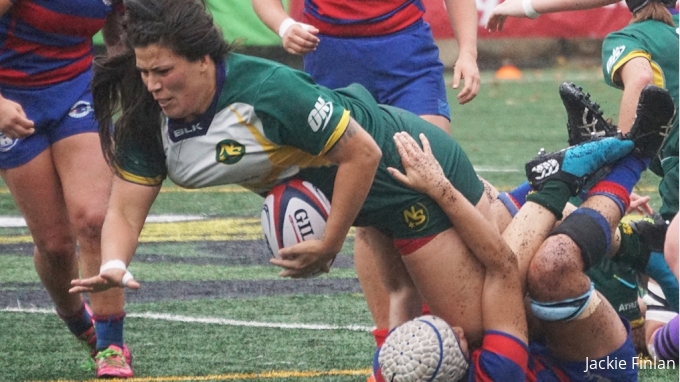 With time almost up Beantown had the ball but turned it over and then committed a penalty that allowed Jacoby to tap quickly and get close to the line. After Chicago was held up in-goal, North Shore had a scrum, pounded the line once more, and finally Jacoby was the hero once again, crashing over to win the game 15-14 for the Chicago team.
ORSU, meanwhile, won fairly comfortably over DC 32-7 to claim a spot in the 5th-place final. Rachel Johnson's try just before halftime stretched the Oregon team's lead to 17-7, and she added another eight minutes after the break to put ORSU in control.
No. 8 Te Awhina Ho Chee scored three tries for ORSU in the game.