We've picked 17 players who made their mark at the West Coast 7s. Why 17? Because the tournament allowed squads of 17, so that allows us to find exactly the top 1/16th of talent.
We know there are worthy players not on this list. But we didn't want to concentrate on just the scorers or the decision-makers. We wanted a good cross-section. Here's what we found:
Christian Dyer, Center, Cal
In a way it's tough to pick players from Cal for this honor simply because, more than any other team, the bears rotated players and, as a result, most players had limited time. But Dyer seemed always to be at the center of the action, and a mature, calming presence in the beat of it all.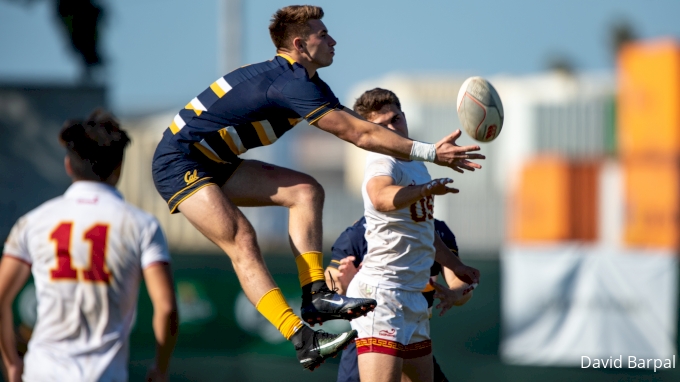 He's also a really talented rugby player with physical gifts and his style of player and physical attributes are not unlike another former Jesuit-Cal standout - Colin Hawley.
Patrick Madden, Flyhalf, Cal Poly
Madden has become a more imposing physical presence on the field and a leader. He retains his elusiveness and his pace, but he's more about his decision-making than anything else. Having said that, he still, at times, carried too much of the burden himself. This is a mistake several players made throughout the tournament.
Matt Rogers, Scrumhalf, Arizona
How simple is the loop move, and how devastating? It's designed to add another body to an attacking line, and it works if you execute it well. Rogers executes it very well.
Michael Tumusiime, Prop, Cal Maritime
Part of a brave effort from the Keelhaulers all weekend.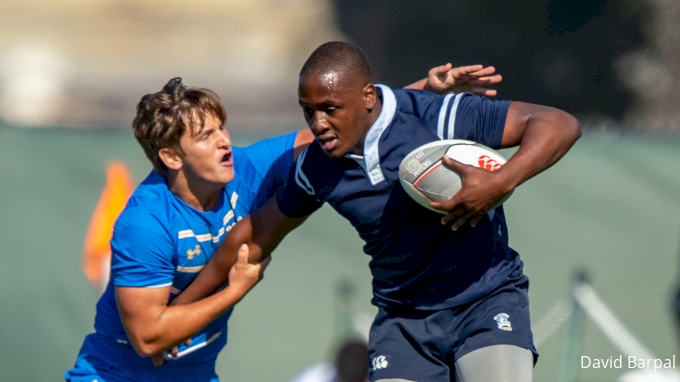 Troy Lockyear, Center/Wing, Cal
Lockyear can play pretty much anywhere on a sevens field, and he will be clutch. We pick him in part for his unselfish and dogged defense.
Kyle Hegarty, Center, Cal Poly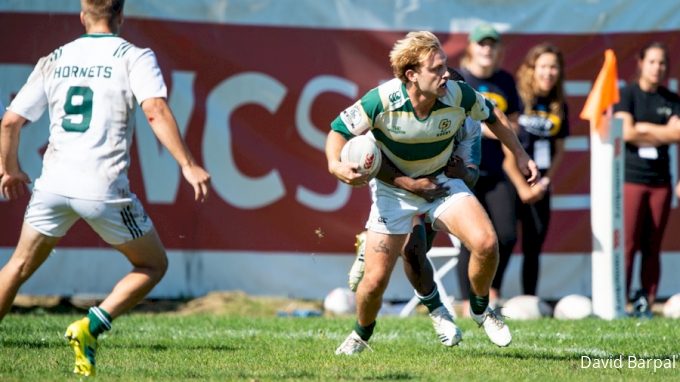 An aggressive player whose main job was to make sure nothing went wrong. Very smart.
Kyle Fulton, Prop, Arizona
Powerful runner and good on defense.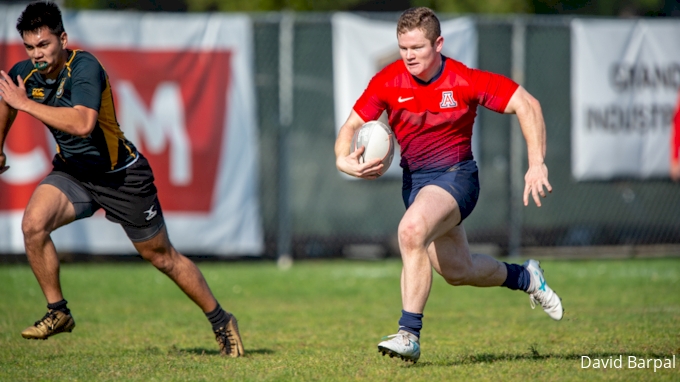 Jonah Wolfe Center/Wing, Cal Maritime
Wolfe was simply a try machine.
Patrick Regan, Prop, UCLA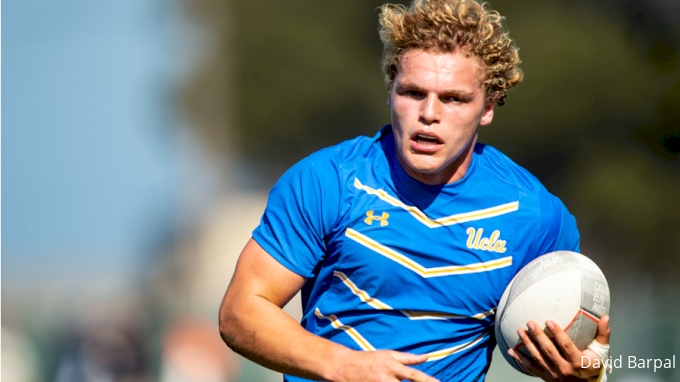 Regan's leadership, work rate, and relishing of contact get him in this list. Pretty much everything positive UCLA did had his influence.
Eric Naposki, Center/Wing, UCLA
Possibly the best sidestep in the competition, Naposki is all about making scoring opportunities out of nothing.
Michael Cesar, Hooker, USC
Cesar scored almost every try USC recorded, but it was his work rate and defense that caught our eye more than anything else.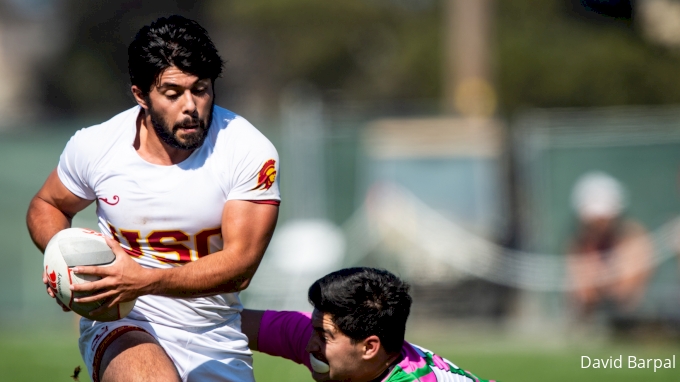 James Zinoli Prop, CCAC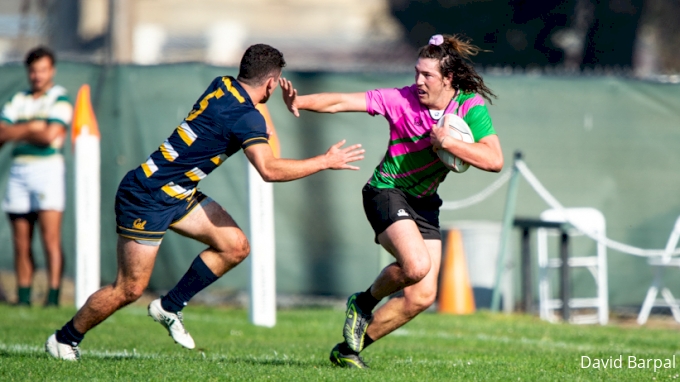 With his height and ranginess, Zinoli has a lot of potential, and he was also a crucial go-to player for a young CCAC that put in some good performances. Oh and nice hair.
Zac Tavenner, Center, Cal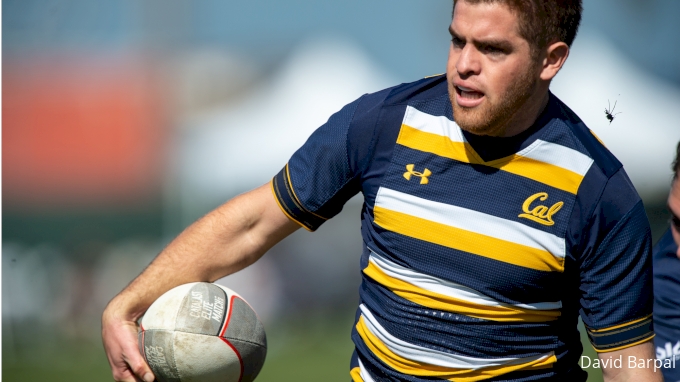 (PS that;'s not a giant bug chasing Mr. Tavenner, just a clump of grass flipped into the air. Just though you'd want to know.)
This guy is just so hard to stop. He's a bulldozer, but a really fast one. At 5-7, 181 he is lowe to the ground (no shame, this editor isn't any taller) and also superbly elusive. And he brings a ton of desire.
Levi Hunt, Everyman, Utah
Defense and work in the ruck is what Hunt excelled at. He can play in the open field, too, but his work in the breakdown was excellent.
Luke Freeman, Cal Forward
This is a nod to the young players on the Cal squad. Freeman is another forward we were impressed with.
Sam Walsh, Sweeper/Flyhalf, Cal


Vocal on defense and skilled on offense, he got hurt on the second day but played superbly. Got some time in the place of the older Elliot Webb and filled those boots without trouble. Oh and nice shoes.
Guy Kasznik, Prop, Stanford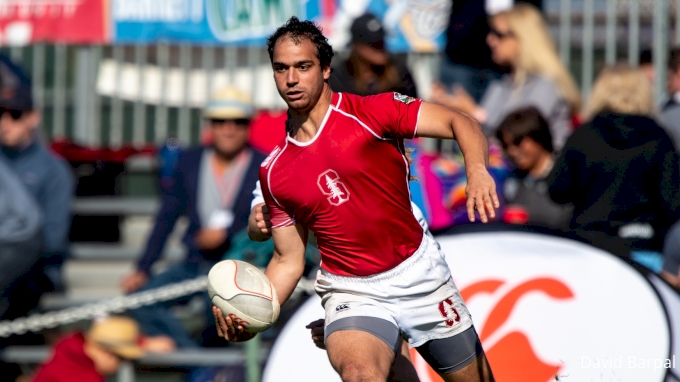 Stanford's success in getting to the Bowl Final was in part due to some veteran leadership, and power. Kasznik was an impressive player, on defense and in winning ball, as well as on attack. He has a ton of potential as a sevens forward.
Guys we thought were really good, too. Keanua Andrade, Cal; Shane Barry, UCLA; Cian Barry, UCLA, Lucas Bartzis, Arizona, one player from Sac State whose name we need to confirm; Owen O'Mahony, Santa Clara; Tanner Wraa, UC Davis, Bailer Stringer, Arizona State.