Create a free account to unlock this article!
Get Started
Already a subscriber? Log In
Cal won the West Coast 7s, pulling away from UCLA in the final, but also because the Bears survived a dramatic finish in the semis.
In a well-played tournament from top to bottom, Cal was the class of the competition, but at least three teams will come out of this event thinking they have what it takes to go all the way.
The most exciting game of the tournament may well have been the semi between Cal and Arizona. If not for some brilliant cover defense - sideline to sideline - from Troy Lockyear, Cal might have lost that game. Matt Rogers was elusive and with some help from Kyle Fulton scored two tries in the first half for the Wildcats. Cal matched Arizona thanks to some solid teamwork and a lovely back-and-forth between Christian Dyer and Keanu Andrade.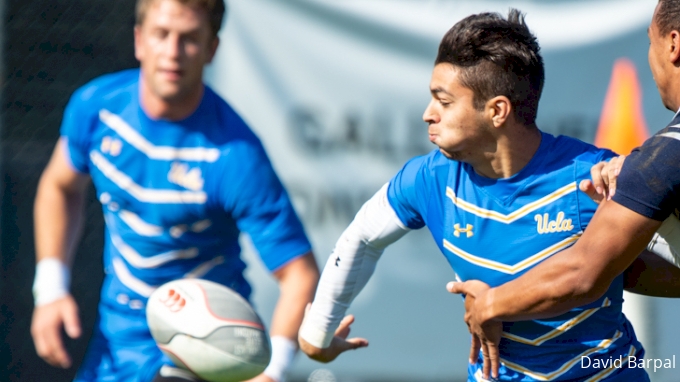 tied 10-10 at the break, the teams bashed into each other and tested every potential opening. Arizona took the lead and had a shot to ice the game with a free kick five meters from the Cal tryline. But some impatience and an execution error turned the ball over and Cal worked its way all the way down the field to take the lead 17-15.
Arizona had another shot to win it, but couldn't get through, and Cal held on.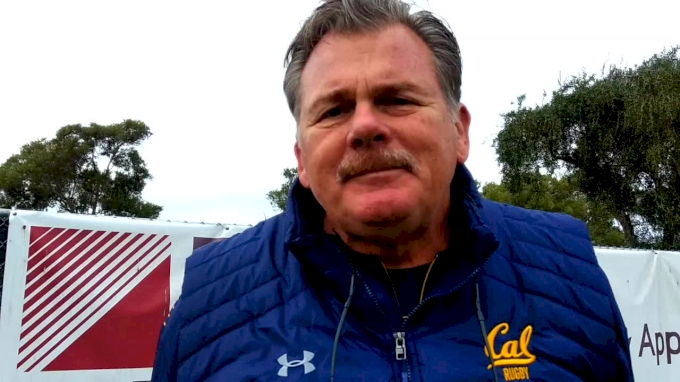 Create a free account to unlock this video!
Get Started
Already a subscriber? Log In
UCLA was really strong in beating Cal Poly, with Patrick Regan and, in this game especially, Shane Barry, playing well. The final was more competitive than the 19-5 score might suggest. It was within a try for most of the game, and only a late score from Zac Tavenner gave the Bears some breathing room.
"We work as a team and when we're under pressure we go back to our ..."
Plate UC Davis
Playing with a small squad and with their coach unable to be with the team, the Aggies gutted it out and beat Utah in overtime to win 17-12.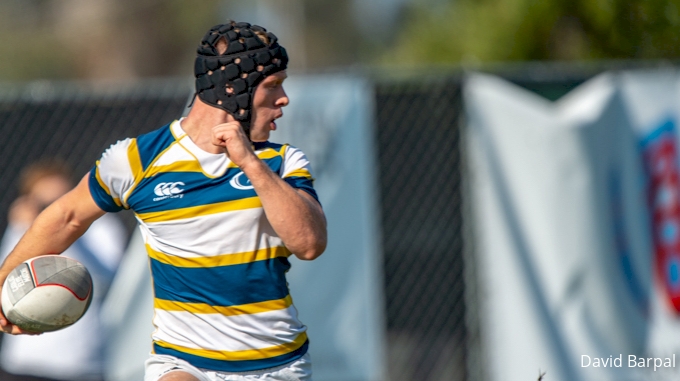 "I couldn't be prouder of this program," said Davis player Ian Slack. "With the young guys, like Tanner Wraa who is like in his second tournament ever, and Kevin Brookshire as well, they put in an amazing performance."
"We gutted it out," added Dominic Burke. "We had some injuries and our coach, Andy Malpass, is in the hospital right now, but I was really proud of how we fought back."
Bowl Santa Clara
After an iffy Saturday, Santa Clara rebounded to win three on the trot on Sunday, playing much better team rugby and solidifying their defense.
"It was nice to come and just have a will to work," said Owen O'Mahony. "We talked about how we didn't start well Saturday but we played well against UCLA, and we had momentum. We needed to ride that momentum."
Shield CCAC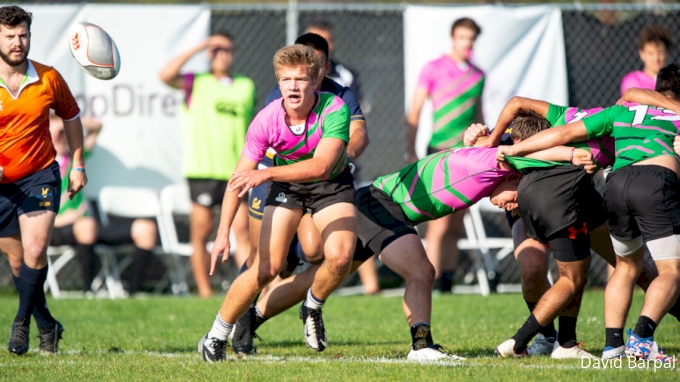 Cuesta College in San Luis Obipso has some rugby players on campus but not an official rugby team, so this group, Central Coast Athletic Club, made up mostly of Cuesta College players and coached by West Coast 7s Tournament Director Andy Doukas, played some entertaining rugby.
The benefit came at the end of Sunday as CCAC won the Shield consolation bracket.
Order of finish:
1. Cal
2. UCLA
3. Arizona
4. Cal Poly
5. UC Davis
6. Utah
7. USC and Cal Maritime
9. Santa Clara
10. Stanford
11. Sacramento State and Arizona State
13. CCAC
14. UC Santa Cruz
15. UN Reno and U. San Diego