2018 West Coast 7s
Watch Guide: Two Major 7s Titles On The Line
Watch Guide: Two Major 7s Titles On The Line
What's on FloRugby LIVE this weekend? Women's World Series AND the West Coast collegiate 7s.
Oct 19, 2018
by Alex Goff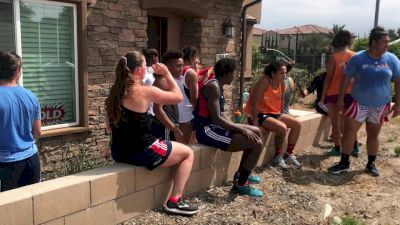 It's that time of year already? Yes, sevens time is back upon us, as the Women's World Series kicks off in Glendale, CO, and the West Coast 7s gets serious in San Francisco.
FloRugby is live at both.
HSBC Women's Sevens World Series In The USA
Who Gets To Storm Tokyo?
It's meaningfulness of Godzilla proportions, as the 2018-19 HSBC Women's Sevens World Series kicks off. The top four teams at the end of the season get an automatic spot at the 2020 Olympic Games in Tokyo. And with only six tournaments on the WSWS schedule, getting a strong start means everything.
All Afternoon
The games kick off at 11:30 Central Time, and run through the evening. Canada takes on Fiji in the opener, and the USA meets England at 11:52.
Full HSBC USA Women's Sevens Schedule.
The #RWC7s went down in San Francisco and @adsarmstrong, @goffrugbyreport, and @_WillisTheKid were onsite and rollin'.

Here are their experiences, judgments, and more! #MissPasshttps://t.co/GJ5AMK9kcb

— FloRugby (@FloRugby) July 25, 2018
The World Is Not Enough
New Zealand won the Rugby World Cup 7s in San Francisco over France, and that's pretty nice. "When you wear that black jersey, you are always going to have super powers and get up for whatever game because, whenever we play teams, they will stand up against you," said Black Ferns captain Sarah Goss. "To play at AT&T Park, one of the most famous baseball stadiums in the world, is an opportunity I might not ever get again so I am just going to suck it all in. I can't wait to take the World Cup back home and show it to the girls who trained with us but unfortunately weren't here, because they are part of this success."
OK, that's very good, but New Zealand didn't win the 2017-18 World Series, Australia did. New Zealand won three tournaments, Australia two, but the Black Ferns lost in the quarterfinals of Dubai in addition to finishing second another time. Australia finished second twice and third once - and won the whole thing by two points.
So, yes, there's baggage.
New Faces
New coach, new players, new tactics, new attitude. The USA team has a new coach in Chris Brown, a new bunch of players, and some veterans who have re-energized their approach. (All talk is how Lauren Doyle has become a strong leader this fall).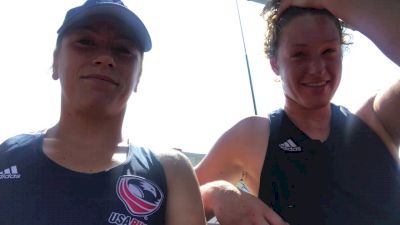 But this weekend, with China, England (!), and New Zealand (!!) on the slate, it won't be a soft welcome mat for Brown.
West Coast 7s
Looking Forward To A Championship
Cal, UCLA, and Arizona all would like to be a major champion in college sevens. And while there are two such end-of-spring events - USA Rugby's College 7s Championships as well as the CRC - any of those teams could play in both if they wanted to, and, more importantly, the journey starts here at Treasure Island.
Piecing together the unique tactical and emotional chemistry of a sevens team is difficult. These national contenders have a unique opportunity to play in a rigorous two-day event and see where the chips fall.
Anyone Has A Shot
Upsets, surprises, dark horses. They're all here. Utah, despite being a former CRC champion, is a team no one really knows a lot about, and we could be talking a lot about these guys by the end of the weekend. Cal Poly was a team to worry about packed full of newbs last year. They are more experienced and more ready now.
USC is climbing the ladder, Arizona State is still on the comeback and Sacramento State has tone of potential. Here's where you see some star players start to shine.
Student Athletes
Cal is a varsity program, but you still have to meet academic standards to get in. Some other programs have some forms of coaching pay or assistance for players. But, for the most part, these are regular students, working hard to get an education at some pretty rigorous schools (UC Davis is no joke, Stanford - we here you've got to be a good student to go there - Cal Maritime? You try it).
These are kids who worry about mid-terms and tuition and putting together a career, and compete proudly in their school colors because they love to compete, and they're proud Bears, Mustangs, Aggies, Banana Slugs, Wolves, Wildcats, Utes, Cardinals, Bruins, Hornets, Trojans, Keelhaulers, Tritons, Sun Devils, and Broncos.