2018 HSBC Women's 7s Colorado
Captains Gather In Glendale For Huge World Series Opener
Captains Gather In Glendale For Huge World Series Opener
The 12 captains of women's national sevens teams gathered prior to the big tournament.
Oct 18, 2018
by Alex Goff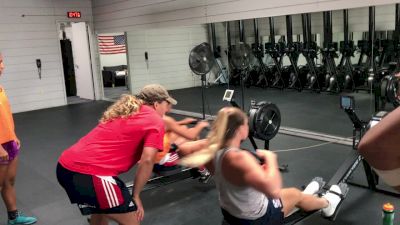 Twelve captains gathered at Infinity Park ahead of the new HSBC World Rugby Women's Sevens Series opening round which takes place this weekend (20-21 October) in the heart of Glendale, Colorado's rugby epicenter and premier setting for rugby in the USA.

With the addition of the HSBC USA Women's Sevens, the women's series increases to six rounds this season, providing more high-quality playing opportunities for participating teams.

The 2019 series has added incentive for the 11 core teams who are competing for not only the series title but also a place at Tokyo 2020 as the series acts as the principal route for Olympic qualification.

Defending series champions Australia will face Russia, Spain and invitational side Mexico in Pool A and are looking for a strong start to the series.

"It's extremely important to start this first leg strong, with Olympic qualification it's really important that we make that top four to qualify for those Olympics," said Australia co-captain Sharni Williams.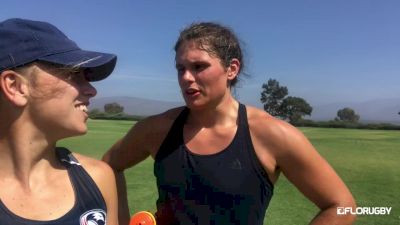 "The game has grown leaps and bounds and the skill level has stepped up, it's really an unknown for sevens. Especially coming into this first leg of the world series, it's really about what have people been doing in the off-season. It's about just seeing what they [teams] showcase on the first day and then we will reassess."
Hosts the USA Eagles are in Pool B alongside Rugby World Cup Sevens 2018 winners New Zealand, England and returning core team China.
USA co-captain Lauren Doyle is looking forward to getting the series underway in front of a home crowd. "We are so excited, we had the World Cup and now we get to roll right into a new season on home soil. Family and friends are here and it's pumping us up, so I think it's going to be a great start to the season.
"Home support, you can't really describe it, it's a feeling you get deep inside and it warms your heart, you are ready to play and you just want to show your home crowd what you have been doing."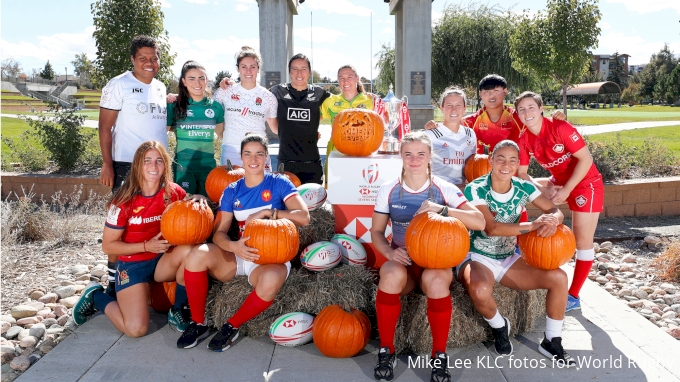 With Olympic qualification on the line for teams this season Doyle added: "We just have to focus on each tournament, one at a time and you can't really put too much pressure, if you do the small things, then it's going to lead to the bigger picture."
China captain Yan Meiling expressed her team's excitement at being back on the world series. "We are excited to have the opportunity to play as a core team, we worked really hard to qualify so we are looking forward to the experience. We are excited to play all of the elite teams that are part of the series and learn from them. Every opportunity we get to play at this level makes us better."

France and Canada, who finished third and fourth respectively in the 2018 series, take their place in Pool C alongside Fiji and Ireland.
The action gets underway at 10:30 local time on Saturday (GMT-6) with Canada taking on Fiji.