Watson Filikitonga tried as hard as he could not to play rugby, but it got him anyway.
"I was the black sheep of the family," he told FloRugby. "Rugby was all around me with my family in California, and with my brother [capped Eagle Lemoto] playing, I decided I would be the one who didn't play. I was really into football."
But, ultimately, he's on a rugby team, and in fact the Iona College center is FloRugby's Men's College Player Of The Week.
"It's in my blood," said Filikitonga. "When my brother moved back to California he said 'come on, give it a shot.' We went down to San Francisco Golden Gate and the first time I touched the ball I fell in love. It was just so natural."
After all that resistance, Folikitonga became a convert. He spent the summer at the Spearhead Academy in Minnesota (where Moto had trained), working on his skills and his fitness, and that's when the college opportunity raised its head.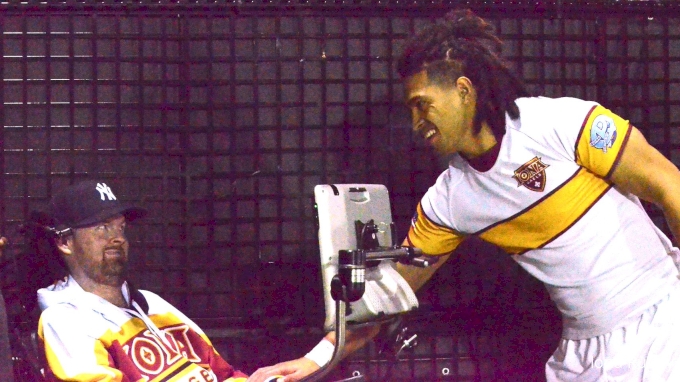 Filikitonga was all set to go study at the University of Hawaii when Rob Holder, who heads up Spearhead, came up with another option. His good friend, Bruce McLane, was head coach at Iona College, and maybe that was a fit.
"It came together pretty quick, and it's amazing how one year can change your life," Filikitonga said. "I am excited t play and excited for the team. We don't have the biggest guys on the team, but everyone has the biggest heart. We've built a strong camaraderie and we're working as a team now."
After getting hurt at the beginning of the season, Filikitonga worked his way back and in a 50-18 defeat of AIC last week, he scored four tries.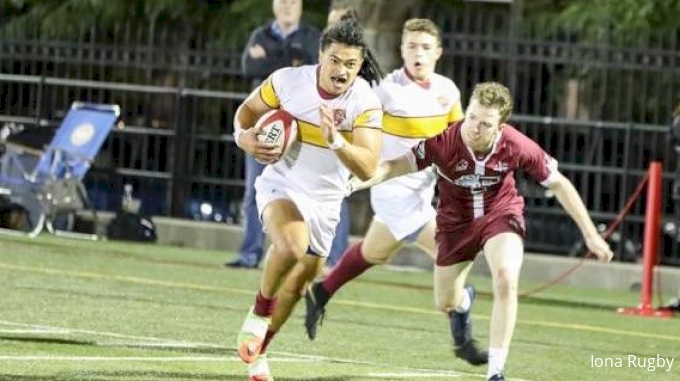 "He's a great guy," said McLane. "He's got a great attitude, and he's a great teammate."
And he has tons of potential. Filikitonga said himself he is still learning.
"I need to work on hitting the lines faster, going full throttle instead of pacing myself," he said "I am also working on my defense and wrapping up and making sure of tackles. I never played defense in football, so that's been new to me. But I live with or next two guys like Mike Scarcells, Santi Mascolo, and Cullen Buckey, and they have helped me a lot. It's been a transition, but so far so good."
It's Homecoming at Iona this weekend, and the Gaels host Penn State in a non-conference match. But it's a meaningful one as Penn State is the Rugby East leader, and Iona is undefeated and holding onto a Top 20 spot in USA Rugby's rankings.
Every game has been a homecoming of sorts for Watson Filikitonga, too.