USC captain and four-year starter Michael Cesar leads an experienced group into the West Coast 7s this weekend, where the Trojans are hoping to shake things up.
The UK-born hooker has been a revelation since he first stepped onto campus. Cesar's compact body, agility, and speed make him a scoring threat from anywhere on the field, and his calm demeanor and experience make him a natural leader for the Trojans.
Director of Rugby Dominic Riebli has some other experienced heads to rely on. Senior scrumhalf Kurt McNally (Jarkarta, Indonesia) combines with junior flyhalf Andrew Daughenbaugh (Jesuit Sacramento) to form a potent duo.
McNally is elusive and has the vision to set up tries, and Daughenbaugh was the recipient of several of those assists at the West Coast 7s – SLO October 6, where the Trojans won the Bowl and pushed one of the Cal teams 24-19.
Cesar's scrum partner - senior prop Rohan Martin (Bellarmine Prep, San Jose, CA) and sophomore Oscar Bashaw (Burlingame HS, also in California) do the hard work that allows the playmakers the space and time to operate. Martin added some muscle over the summer and it has paid dividends in terms of his endurance and physicality.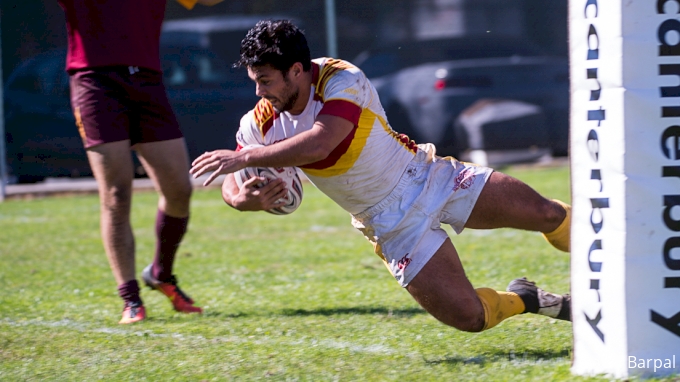 "This is the most complete team we've had in terms of players who fit their roles on the field," said Riebli. "For the most part, the guys understand what to do and when to do it. If another strike-player arises this weekend, we could surprise some people. The results didn't go our way in San Luis Obispo but we were in every match. We constantly talk about how 7s success comes down to one or two plays. If we win those plays, we'll end up on the right side of the result."