2018 HSBC Women's 7s Colorado
Chris Brown Named WNT 7s Head Coach
Chris Brown Named WNT 7s Head Coach
USA Women's 7s "interim" head coach Chris Brown is now permanent.
Oct 15, 2018
by Alex Goff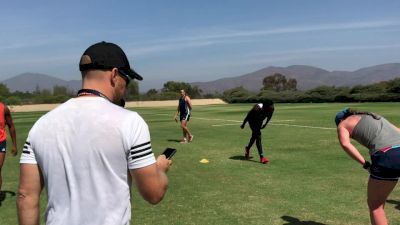 USA Rugby has removed the "interim" from Chris Brown's title as USA Women's 7s interim head coach.
Brown, who took over on a temporary basis from Richie Walker when Walker resigned, is now officially the full-time head coach.
Long described as a strength and conditioning coach, Brown has in fact been a rugby coach steeped in tactical understanding, as well. In fact, in a recorded interview with FloRugby (above or here), he said that many teams integrate rugby knowledge with strength and conditioning.
"It is usually an integrated role," he said.
Certainly Brown has received a lot of behind-the-scenes credit for the success of the USA men's 7s team. Now he is switching to coaching women — a position he says isn't much different from being at home.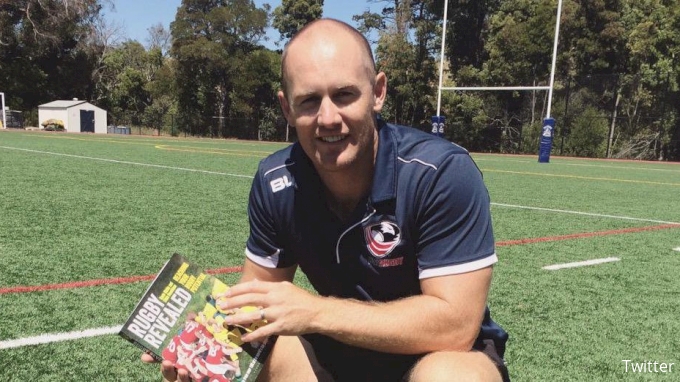 "I am expecting another daughter so we've got three at home and 24 girls in camp," he said. "I am not approaching it in a different manner, other than, 'How would I want my daughter to be educated or guided or disciplined?' I've tried to be more conscious of that."
Brown now has to look ahead to the Women's World Series event in Glendale, CO — live on FloRugby — where the USA has an enormously tough pool in China, England, and World Cup champion New Zealand.
He can also think a bit more long-term. Brown had wanted all along to be the permanent replacement to Walker, and applied the moment the position became available. At the same time, he was the logical choice to step in the guide the squad while a decision was being made, and that allowed him to show that he had a rapport with the players.
"Seeing how we work together was the final tick of the box," said Brown, who added that the decision on the coaching situation was more meaningful for the players. "Probably more when they're at home and thinking about things. They're thinking, 'We're being told this could continue,' but the players, who aren't part of the decision process, it's probably more comforting for them to know that there's a coach in place who will see them through to the next Olympics."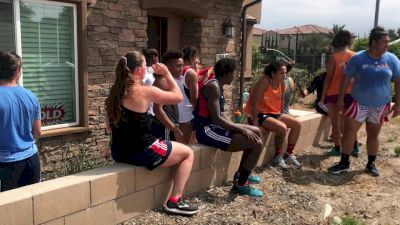 On the field, a lot of work has already been done. Everyone can just relax a little bit more because Brown doesn't have that "interim" tag.
"We've really honed in on ourselves these last few months — a few things on either side of the ball and some cultural stuff," Brown explained. "Ultimately, the main thing we can change and develop is ourselves. But we're always aware of what the opposition is doing."
But, having said that, China is big — and physical. New Zealand is the best in the world, but beatable. England is a team, Brown said, that his team can beat.
"New Zealand is a class act," Brown said. "They have a great culture that has flooded down from the top. For me, we want to take on those best teams and we all look at strategies and ways we can eliminate their strengths."
Expect Brown's team to look different from the team under Walker. The team has varied types of players, so they will attack in different ways.
"We will continually be working on getting to a point where they are reading the information in .front of them and identifying the best channel to attack," Brown said. "We should be able to attack anywhere on the park because we do have size and physicality."