2018 Americas Pacific Challenge
USA Selects Named For APC Opener
USA Selects Named For APC Opener
The USA Selects lineup is set for the APC Round 1.
Oct 5, 2018
by Alex Goff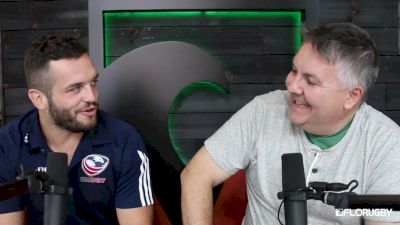 MONTEVIDEO, URU.- Men's Selects' Head Coach Scott Lawrence has named his matchday 23 to face Tonga A this Saturday at 12:30 PM ET, 11:30 AM CT in the opening match of the Americas Pacific Challenge (APC) 2018, LIVE on FloRugby.
The full team will consist of 11 capped Men's Eagles, 10 returners from the 2017 tournament, three 2018 First Team Men's Collegiate All-Americans and three recent collegiate or professional rugby champions.
Watch the APC LIVE on FloRugby
The developmental tournament will feature six teams all gunning heavily to expose new waves of players to international competition ahead of Rugby World Cup Japan 2019. With less than one year until the World Cup and just weeks from final selections for the November Internationals, athletes from all sides will be heavily focused on delivering standout performances.
"We've had a focused few days together and it's been encouraging to see the men self-organize. We know tomorrow's match with Tonga A will be well-contested and are looking forward to putting the week's hard work into action," said Head Coach Scott Lawrence.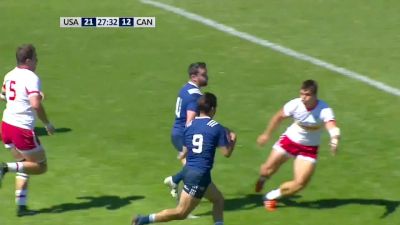 Leading the team as Captain is San Diego Legion's Conor Kearns who will make his first-ever appearance with the Men's Selects. Kearns is no stranger to the USA Rugby pathway having earned All-American honors at both the Junior and Collegiate levels in 2013 and 2016, respectively. His experience competing at the professional level with Major League Rugby coupled with his international appearances from previous All-American tours will undoubtedly be a benefit to the entire playing group.
Kearns is joined by 2018 Collegiate All-Americans Chance Wenglewski, Alex Maughan and Mitch Wilson. Maughan and Wilson both own 2018 D1A National Championships with Life University and played in the 2017 tournament.
Capped Eagle Psalm Wooching will feature on Saturday after last joining the Men's National Team for the Americas Rugby Championship 2018. Wooching's APC appearance is a valuable stepping stone for his return to the senior international stage, having spent the last several months recovering from injury.
Men's Eagle Angus MacLellan also joins the Selects after Olive Kilifi was held out of consideration due to injury. MacLellan appeared at both the 2016 and 2017 iterations of the APC.
The Men's Selects finished last year's tournament in second-place while Tonga A came in third. After Saturday, the Selects will face Uruguay XV on Oct. 10 before closing out the Americas Pacific Challenge 2018 with reigning champion Argentina XV on Oct. 14. All three games will kick off at 12:30 PM ET and be streamed LIVE on FloRugby.
| | | |
| --- | --- | --- |
| Men's Selects Starting Roster | | |
| Player Name | Position | Current Club |
| 1. Chance Wenglewski | Prop | Lindenwood University |
| 2. Alex Maughan | Hooker | Life University |
| 3. John Hayden | Prop | Unattached |
| 4. Nate Brakeley | Lock | NYAC / Rugby United New York |
| 5. Taylor Krumrei | Lock | Seattle Seawolves |
| 6. Psalm Wooching | Flanker | Unattached |
| 7. Hanco Germishuys | Flanker | Austin Elite |
| 8. Brendan Daly | No. 8 | San Francisco Golden Gate |
| 9. Nick Boyer | Scrumhalf | San Diego Legion |
| 10. Conor Kearns (C) | Flyhalf | San Diego Legion |
| 11. Mika Kruse | Wing | Glendale Raptors |
| 12. Anthony Salaber | Center | San Diego Legion |
| 13. Dylan Audsley | Center | San Diego Legion |
| 14. Tim Maupin | Wing | NOLA Gold |
| 15. Mitch Wilson | Fullback | Life University |
| Men's Selects Reserves | | |
| Player | Position | Current Club |
| 16. Pat O'Toole | Reserve | San Diego Legion |
| 17. Kelepi Fifita | Reserve | Glendale Raptors |
| 18. Angus MacLellan | Reserve | Utah Warriors |
| 19. Matt Jensen | Reserve | Utah Warriors |
| 20. Vili Toluta'u | Reserve | Seattle Seawolves |
| 21. Devereaux Ferris | Reserve | Life West Gladiators |
| 22. JP Eloff | Reserve | NOLA Gold |
| 23. Ryan Matyas | Reserve | San Diego Legion |
| | | |
| | | |
| USA Men's Selects Staff | | |
| Head Coach | Scott Lawrence | | |
| Assistant Coach | David Williams | | |
| Assistant Coach | Scott Murray | | |
| Strength & Conditioning Coach | Huw Bevan | | |
| Performance Analyst | Jimmy Harrison | | |
| Team Doctor | Marc Kowalsky | | |
| Head Athletic Trainer | Kevin Ng | | |
| Assistant Athletic Trainer | Santiago Aguirre | | |
| Team Manager & Operations | Kevin McCorry II | | |