MLR Adds Boston, Atlanta, While Houston Makes A Hire
MLR Adds Boston, Atlanta, While Houston Makes A Hire
Major League Rugby is building as Boston and Atlanta will join in 2020.
Sep 21, 2018
by Alex Goff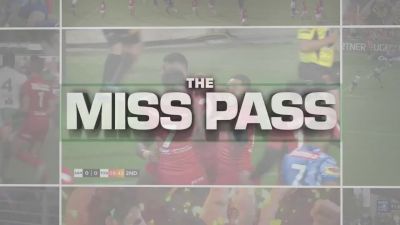 SALT LAKE CITY – Major League Rugby announced today the acceptance of two new member teams based in Atlanta and Boston,while last year's last-place Houston SaberCats have announced a key hire.
Houston Partnership Lands Emerick
The Houston SaberCats have announced that they have hired former Eagle Paul Emerick as a skills coach. Emerick is moving from Colorado to Houston to take that position, and also serve as the head coach for the new West Houston D1 club that is starting play this season (a little ahead of schedule).
The hiring is an interesting joint venture between the two clubs.
Emerick, said SaberCats head coach Justin Fitzpatrick, has "had a storied playing career in a number of different environments, which is going to enable him to draw from different experiences...I think he's going to be a great addition to the Lions' program."
Meanwhile, the Boston and Atlanta teams are slated to join for the 2020 season.
Atlanta Builds On Life Power
Atlanta's team joins recently successful teams from Major League Soccer and Lacrosse in a city known for its love of sports, and rugby specifically. Nearby Life University in Marietta boasts one of the country's top college rugby programs and produced many current MLR players.
Boston Touts History
The new team in Boston will build on the city's rich sports legacy and deep rugby history. The first rugby match played in the US was played in Boston between McGill and Harvard in 1875. Today, the New England region is home to the highest number of rugby clubs per capita with over 230 programs, including Mystic River Rugby Club, winners of two of the last three USA Rugby National D1 Club Championships.
MLR To 8 In 2019, 10 Or More After That
"We are excited to expand the league to Atlanta and Boston, giving millions of rugby fans a front row seat to the action of the game on a professional level," said Dean Howes, Commissioner of MLR. "Rugby is the fastest growing sport in America, and with these additions will now be represented in 11 major media markets across the US."
Boston and Atlanta will join Rugby United New York, who begin league play in 2019, and solidify the league's presence throughout the East Coast's largest media markets.
Beyond bringing professional rugby to more fans, MLR's mission of spreading the values and community of the game will also be realized through this expansion. Current MLR teams are engaged in community development activities including youth camps and partnerships with local collegiate and high school programs, and the same types of programs can be expected in the future from both Atlanta and Boston.
MLR hosted its first season in 2018 with seven teams from Austin, Houston, Glendale, New Orleans, San Diego, Seattle, and Salt Lake City, and will soon be announcing its 2019 schedule.