The Canadian national team players are reportedly looking to unionize after a shift in organization re-merged the men's sevens and 15s teams.
The merge, which appears to be part of a cost-saving measure as the 15s program prepares for the World Cup qualification repechage tournament in Monaco in November, angered sevens players as they saw resources and funds diverted to the 15s effort.
Players have spoken out.
How are decisions of what is needed in high performance sport made by people who never themselves played the sport in the professional era? Do they know what it takes to compete on the world stage? What it takes to be competitive in 15s and 7s? Were any players asked?

— John Moonlight (@jmoonlight12) September 8, 2018
Sevens players boycotted training, and now top sevens players have applied to the British Columbia Labour Relations Board for union certification.
It's not about 7s vs 15s. It's about the future, and there being a men's 7s team in it. pic.twitter.com/H5mywFVCa6

— Nate Hirayama (@NHirayama10) September 7, 2018
Rugby Canada announced last momth that it will centralize the men's programs.
"Rugby Canada's board of directors has clearly stated that our Men's Fifteens program is the priority program for the union. In the environment in which we live, key core funding for our entire union is driven by our Men's Fifteens performance," said Tim Powers, Chair of Rugby Canada's Board of Directors. "Central contracting of our male players is necessary and natural."
"This is a critically important evolution that is necessary to build depth in our national talent pool, and meet our objectives as a leading Rugby Nation," added Allen Vansen, CEO. "Qualification for the 2019 Men's Rugby World Cup is of paramount importance for all of Rugby Canada's operations & Canadian Rugby in general."
It's about these kids having a dream and the opportunity to play in front of 40,000 at BC Place. It's about growing together, not apart. pic.twitter.com/FNOtp3hPMk

— Harry Jones (@jonesharry3) September 8, 2018
But sevens players might rightly point to the fact that when the team failed to qualify for the 2016 Olympics, it had its funding cut. Now, with the 15s team in danger of not making the 15s Rugby World Cup, it's the sevens program that is feeling the pinch again.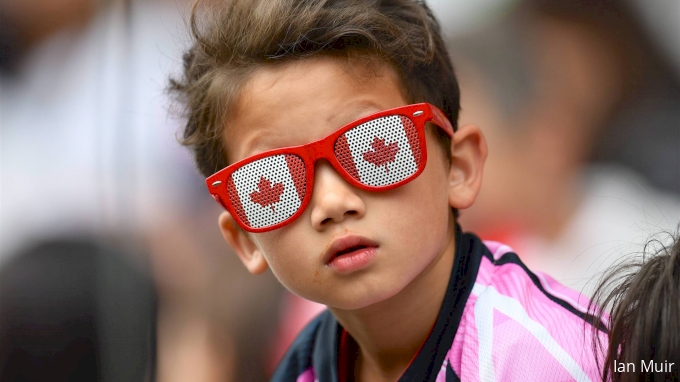 Players are reportedly seeing their appearance fee for a sevens tournament cut by 90%.
When players started boycotting the 15s assembly, Vansen told the press he wasn't concerned. that sparks off a twitter discussion between longtime Canadian sevens star Nate Hirayama, and Vansen:
Saying "I'm not concerned at all" is insulting/worrisome, especially coming from the top. I can say with confidence that most people in Canada with any sort of real investment in rugby are concerned about the way things are going in this country from an organizational standpoint.

— Nate Hirayama (@NHirayama10) September 7, 2018
Nate, with all due respect, you know I am concerned! Very concerned! That was a response to a media question taken out of context. These are very tough decisions. This is not easy. Change never is. ALWAYS open to hearing directly from our players directly, not through media.

— Allen Vansen (@AllenVansen) September 7, 2018
Other players and fans chimed in:
The fact that Nate feels the need to convey his concerns through social media says a lot about the current situation. Anyone who actually knows Nate knows he chooses his words carefully. Maybe he feels his concerns have fallen on deaf ears,Allen.

— Chauncey O'Toole (@ChaunceyOToole) September 8, 2018
I fully agree with you and the boycott. As a father of 3 boys all playing rugby at all the lower age groups up to u17-18 at club and elite levels of 15's & 7's it's hard to believe that Rugby Canada would merge the two even though they are different games and skill levels

— mark boxwell (@boxwell_mark) September 7, 2018
Some sevens players are now back in 15s camp with the plan to help the 15s team qualify for the 2019 Rugby World Cup. Meanwhile, plans go ahead for unionization while Vansen says the players aren't actually employees, but amateurs who receive government stipends, and therefore can't unionize.
I wonder how concerned the sponsors are? I am and I'm just a fan (and coach, player, father of players). I sure would be even more worried if I was a sponsor set to lose high profile faces of Canadian rugby. @RugbyCanada should be concerned if the sponsors are.

— Gunn Woodworks (@gunnwoodworks) September 8, 2018