D1A games got a little more heated this week, so that division is better represented among this week's D1 college standouts:
Andrew
Bladado, Ohio State
Maybe not the Buckeyes' finest hour, but a win is a win and Baldado has emerged as a go-to performer for OSU. He scored a try in a 31-24 victory.
Jake
Grossnickle, Purdue
Purdue's scare of Ohio State is a nice indication that the Boilermakers might be on the rise. Several players had strong performances in that game but Grossnickle, playing openside flanker, was a tireless presence all over the field. He played a full 80 minutes of top-flight defense and hitting rucks, putting the Buckeyes under pressure all day.
Kyle
Ciquera

, St. Bonaventure

The All-American prop forward played like it in a contentious 28-10 loss to West Point. The result wasn't a victory, but Bonnies played Army tough, and Ciquera put the Black Knights under all sorts of pressure, working the scrum and (as pictured by Ron Raff) making some big carries.

And he rocks the sideburns.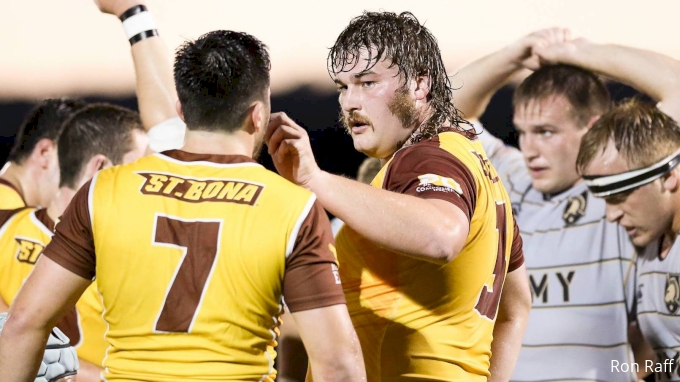 Nolan Green, Army
In a very convincing win over SUNY at Buffalo, Green ran in four tries for the Black Knights.
Matt Williams, Temple
The Owls' captain kept the entire team on track and led from the front in a superb win over West Virginia. Temple had no preseason games but Williams kept the team composed despite little preparation.
Tommy
Clark, AIC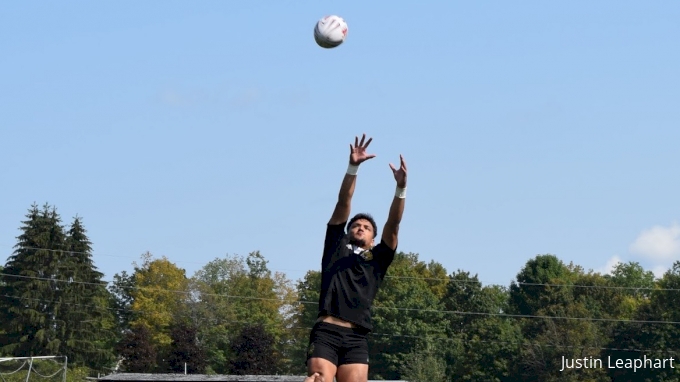 A week after his second row partner was recognized for his ability to score in the open field, Clark gets the nod for his work in the set piece — especially his reliability in the lineouts.
Jean Eric van der
Elst, Syracuse
The Hammerheads got some attacking special from van der Elst, who set up a try in the first half with a scything run and then scored two of his own as Syracuse downed SUNY Oswego.
Dylan Craven, Tennessee
In D1AA action, Tennessee rolled over Middle Tennessee State in a rather rude welcoming for MTSU to the SCRC. And chief in the welcoming committee was hard-charging No. 8 Craven, who scored three tries for the Vols.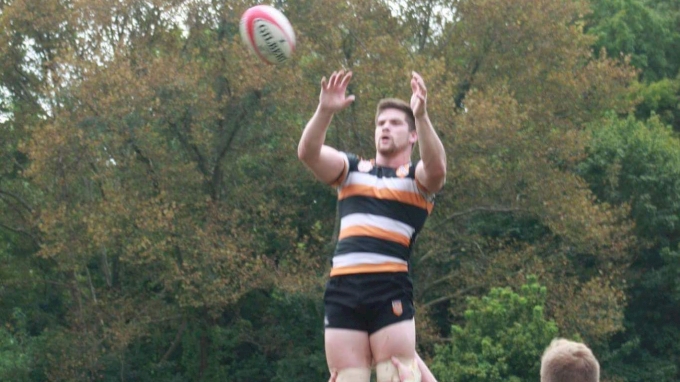 Andrew
Malick, Navy
Malick ran over a key try and also kicked two penalties and two conversions for the US Naval Academy as the Midshipmen held off Iona 25-7.
Aliijhen Rosado

, Minnesota

The Gophers took down Michigan 20-15 Saturday, and Rosado was the hero, scoring a try with four minutes to go, breaking a 15-15 tie.