First impressions are always important, and he are some D1A and D1AA players who made strong showings.
D1AA
Tinashe Muchena, Lindenwood-Belleville
The Lynx No. 8 and captain could bring the goods as a player — everyone expected that — but it has been his leadership that helped propel Lindenwood-Belleville to a win and a close loss against strong D1A opposition, and put the team on track for an at-large playoff bid.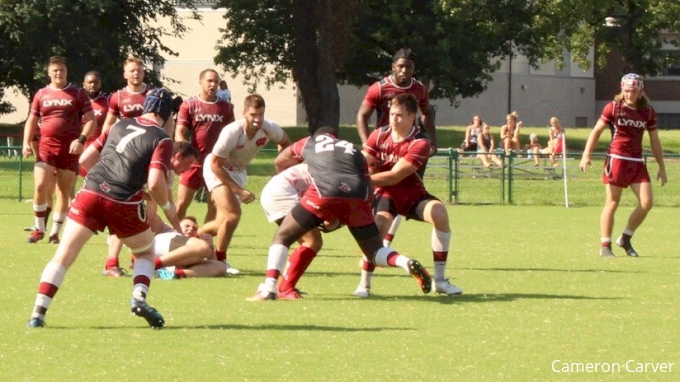 Logan Butler, Kentucky
The experienced flanker was a defensive force as the Wildcats defeated Louisville 41-3 over the weekend.
Greyson Lalond and Manny Bravo, Western Michigan
WMU beat Ohio 51-10 in Mid-American Conference league play, with Lalond taking home play-of-the-game honors with a huge game at center, and Bravo the best of the forwards as the hooker for the Moosemen.
Bick Ballas, St. Joseph's
In an impressive win over D1A Delaware (42-14), the Hawks got some key plays throughout the backs and forwards, but for us the honors go to prop forward Ballas, who set the tone throughout the day.
Wyatt Priddy, Mary Washington
UMW's 66-7 defeat of Salisbury showed the rest of the country that the Mothers intend to remain atop the D1AA heap. Priddy was a big part of that. A powerful prop, Priddy also has the athleticism and experience to get around the field and he was like an extra flanker in loose play, causing Salisbury all sorts of problems.
D1A
Bailey Abercrombie, West Point
Army held off Dartmouth 32-25 and one wonders if it would have been that way had Abercrombie, playing No. 8 for the Black Knights, notched two second-half tries that kept the Big Green at bay.
Malik Walker, AIC
American International doubled-up Yale over the weekend and no one had an answer for Malik Walker. The second row forward burst through the Yale interior defense for three long-range tries to lead the Yellow Jackets to victory.
Jack Bradfield, Notre Dame College
Bradfield has transferred from Arizona to NDC and it seems like a good fit, as the former HS All American scored four tries and converted four (28 points in total) in the Falcons' 65-0 victory over University at Buffalo.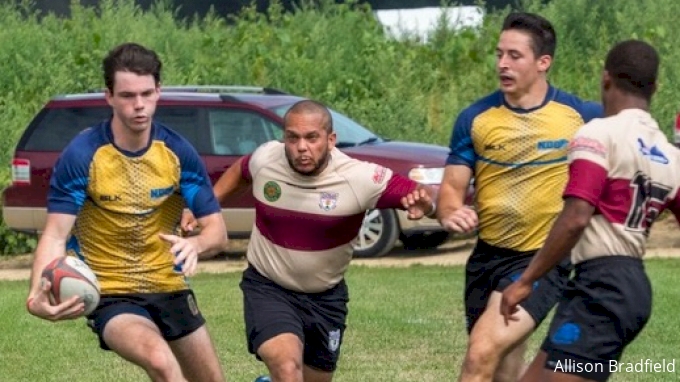 James Nyamarebvu, Arkansas State
Nyamarebvu scored a try, kept the scoreboard ticking over, and directed the attack nicely as the Red Wolves defeated Alabama in the season opener.