Create a free account to unlock this article!
Get Started
Already a subscriber? Log In
The RugbyTown 7s kicks off Friday in Glendale, CO with 20 men's teams.
As usual, there's a competition within a competition here, with Pool A being U.S. military only.
With the US Army, Navy, Air Force, Marines, and Coast Guard in one pool, the winner of this part of the event will be Armed Forces Champion.
Army has been the strongest of the group over the last few years, bolstered by the World-Class Athlete Program.
The USA Rugby Men's Collegiate All-Americans headline a tough Pool B that includes Bermuda, Denver 7s, Sacramento Eagles, and the Washington Athletic Club. Several of the All-Americans were on the Bulldog squad that won Club 7s Nationals two weeks ago LIVE on FloRugby. Among them, Jihad Kahabir, Aaron Matthews, Cristian Rodriguez, Nick Feakes, Marcus Tupuola, and try machine Harvey Wheeler.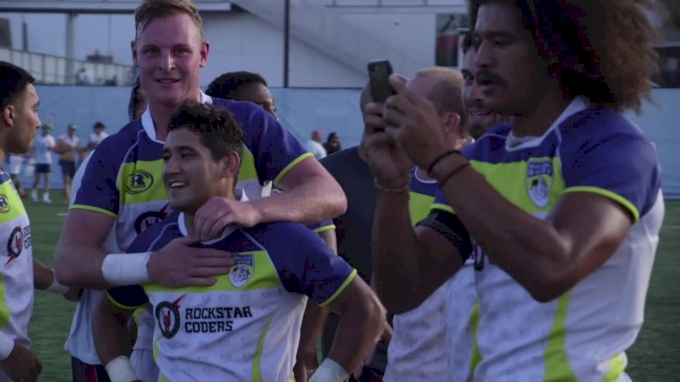 Create a free account to unlock this video!
Get Started
Already a subscriber? Log In
Wheeler is enjoying an astounding spring and summer, in which he scored three tries in the D1A final, helped Bulldog to a national 7s title, and scored three tries for the All-Americans against Glendale just last week.
Also on that All-American team is Kutztown speedster Dmontae Noble, Life University power man Justin Johnson, Lindenwood's Deion Mikesell (who also scored against Glendale last week), Cal captain and No. 8 Thomas Robles, Arizona captain Kyle Rogers, Arkansas State's most dangerous runner, Zach Young, and LSU playmaker Cameron Troxler. The player to watch may be the relatively unknown Naval Academy player Philip Dalke.
This is a stacked All-American team.
Pool C includes the Dark 'n Stormy Misfits, a touring side put together after a camp of 24 players, and up against a tough group including Tiger Rugby, Royal Armoured Corp., SoCal Griffins, and Lomaivati, a club out of Fiji that is touting this squad as a USA arm.
Pool D is just as tough. The British Army could well take this one, but the USA Falcons should have something to say about that. The Falcons include some USA and collegiate standouts — everyone from CK McClatchy higher schooler Inoke Waqavesi to 7s Eagle Chris Mattina (pictured), to Saint Mary's star Vili Helu.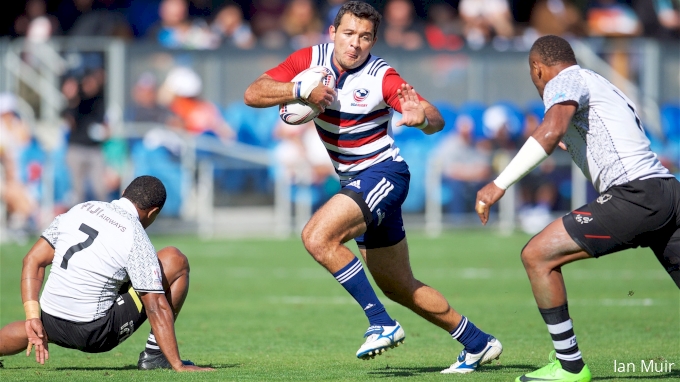 It's a very young team, for sure, but one fairly experienced in 7s.
They should watch out for the Ramblin' Jesters, a professional touring side out of the U.K. which has been a contender before. NA Tsunami Sport Barbarians and Cayman Islands could both surprise.
This is not an easy tournament to play in. Teams go through pool play on Friday and Saturday, and then enter a grueling playoff format that culminates in a championship game on Sunday afternoon.