Create a free account to unlock this article!
Get Started
Already a subscriber? Log In
A pool featuring two real favorites, a former finalist, and a complete wild card says that Pool D is the toughest, meanest, most daunting pool of the Men's Club 7s Championships.
The last match on day one will see Dallas and Old Blue square off, but knowing the strengths of these two squads it could very well be the last match on day two.
Watch The USA Rugby Club 7s Nationals LIVE on FloRugby
Club 7s Nationals organizers put Dallas and Old Blue in the same pool, and for that we thank them.
New York Old Blue
Old Blue handled a typically strong Northeast region and made it look easy. Old Blue provided the most highlight plays of any other team on the road to nationals.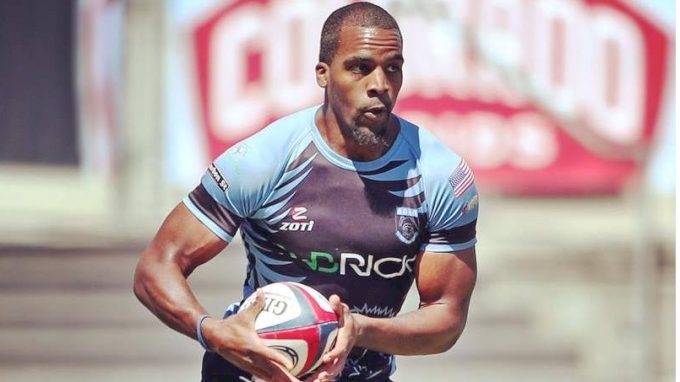 Connor Wallace-Sims will likely put together a montage this weekend showing the world how to cut and kick with both feet. While Paris Hollis will be a thunderous straight-line runner keeping viewers wondering how his jersey doesn't tear at the seams.
Nationals is being played on Old Blue grounds, at the Baker Athletic Complex at Columbia University. The Old Blue faithful will be loud and they will need it to get past Dallas.
Dallas Reds
The Reds won the Eastern Open in July, beating the best teams on the East coast to earn themselves an automatic spot in the national tournament. From there they coasted. They experimented with new lineups and rested some of their older players, while New Orleans and the Austin Huns battled it out for the second seed in the Red River region.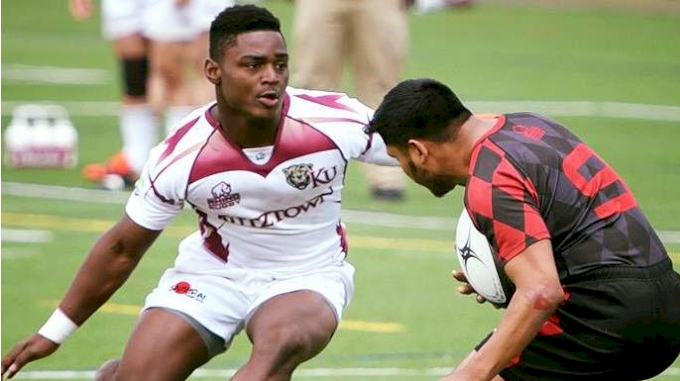 The lineup they settled on includes one of the most dangerous steppers in not just men's rugby but maybe the entire country. Dmontae Noble out of Kutztown University has made a living breaking ankles and making defenders look foolish. At only 5-foot-8 he is not physically imposing, but be on the lookout for overaggressive wings at nationals because they will end up on a FloRugby highlight. Who's it gonna be?
Kansas City Blues
Kansas City is the third seed out of the always tough Frontier region. Don't expect them to escape pool C, the Blues haven't been to nationals since 2016. Kansas City lost their starting center, Ani Mteto, to the Collegiate All-American Selection Camp. It will be tough for the Blues to replace Mteto's two-way impact.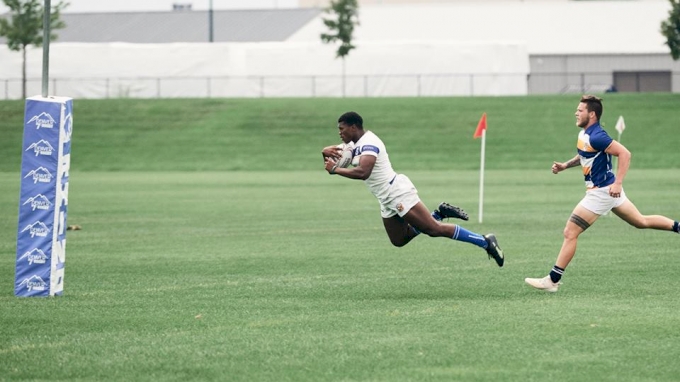 Mteto helped lead Iowa Central Community College to an NSCRO Championship and will help a scary Lindenwood 7s team next year. Unfortunately, he will not help the Blues in the Pool of Death this weekend.
Cleveland Rugby Academy
Beware the beginner. This is Cleveland's first year as a program and now their first appearance at Nationals. Cleveland was the only team in the Midwest that could hang with Metropolis, even beating them a couple weeks ago.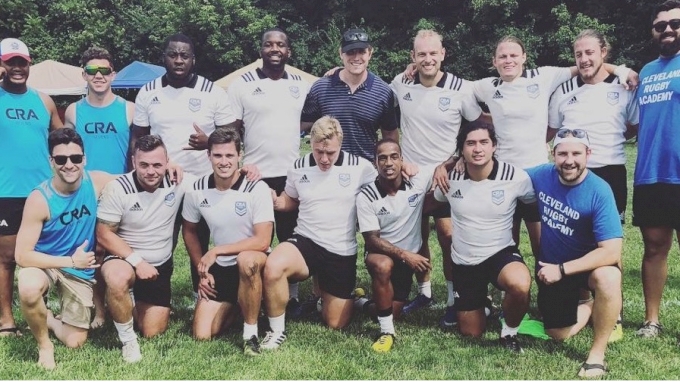 If Cleveland can put together a win over a nationals favorite like that, maybe they can hang with the big dogs in the Pool of Death. Fortunately, as a first-year team, the opposition knows nothing about them.
FloRugby Pick: Old Blue to win the Pool of Death, but Dallas to make it to the Quarter-finals too