83 Players Announced For Collegiate All-American Selection Camp
83 Players Announced For Collegiate All-American Selection Camp
USA Rugby Announce 83 college players to compete for a week at the 2018 Collegiate All-American Camp
Aug 6, 2018
by Austin Willis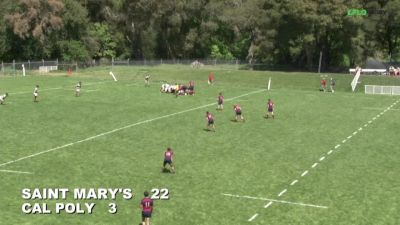 Glendale, CO. - USA Rugby has annonced the names of 83 of the nation's top student-athletes who have been chosen to participate in the upcoming Men's Collegiate All-American (MCAA) Selection Camp.
Taking place August 9-17 at Infinity Park -- home of the Glendale Raptors of Major League Rugby -- the first four days will include a mixture of training and trial games; after which 30 athletes will stay on to work directly with the Men's Collegiate All-American staff.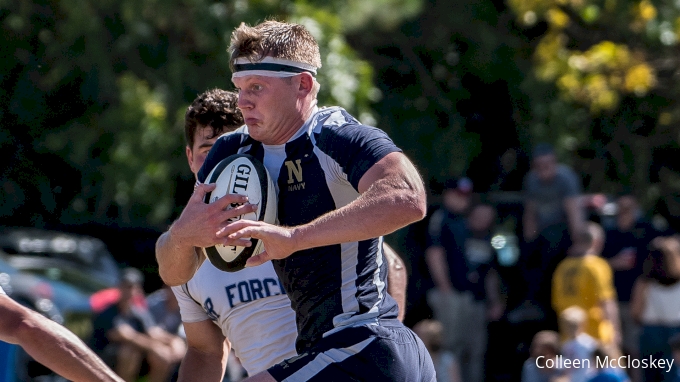 The camp will conclude with a match against the Glendale Raptors on August 17; after which USA Rugby will name the 1st, 2nd and 3rd Team All-Americans. 1st Team All-Americans will be announced LIVE on facebook.com/usarugby.
"Our coaching staff is thrilled to have the opportunity to work with the top collegiate players in the country," said James Willocks, Head Coach of the Men's Collegiate All-Americans. "It is always a challenge to identify the top players with the college game being so expansive. We believe that we have selected a wide squad of players available, with representation across most conferences, divisions and programs throughout the country."
Of all the players invited, the 83 available to attend span a variety of different conferences. D1A programs hold the strongest representation with 60 candidates that include the Mid South (24), Rugby East (8), PAC (8) and five independent institutions in the mix. Eight athletes come from D1AA programs with D2 (7) and NSCRO (6) rounding out the bunch. All athletes will be considered for All-American honors.
The selection camp will be covered across USA Rugby's digital and social media platforms with admission to see the Men's Collegiate All-Americans face the Glendale Raptors at Infinity Park free to the public.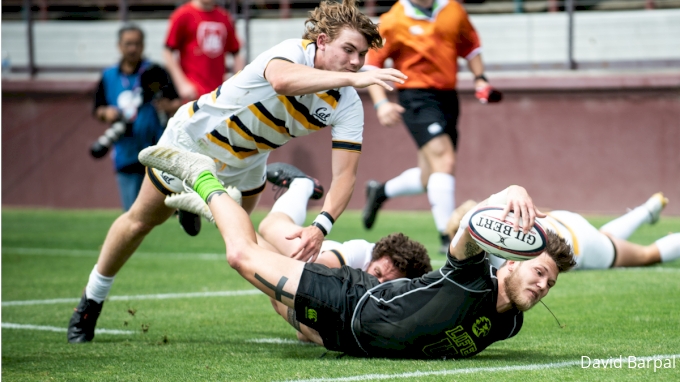 Being named an All American remains an honor players want to achieve, and the program remains part of the USA National Team player identification plan. By being named below, the players in the camp list have already been recognized as among the best.
2018 MEN'S COLLEGIATE ALL-AMERICAN SELECTION CAMP ROSTER
| Name | Position | School |
| --- | --- | --- |
| Adamcheck, Anthony | Prop | Penn State University |
| Adams, Brennon | Wing | Clemson University |
| Adeoye, Aitalokahi | Fullback | San Jose State University |
| Alvarez, Pedro | Flanker | Arkansas State University |
| Berrisford, Jamie | Lock | Life University |
| Bradley Jr, Roy | Lock | Furman University |
| Buckley, Connor | Scrumhalf | Iona College |
| Casey, Jack | Flyhalf | University of Arkansas |
| Cheslek, Thomas | Flanker | Davenport University |
| Ciquera, Kyle | Prop | St. Bonaventure University |
| Cooke, Stevie | Prop | Virginia Military Institute |
| Crass, Tyler | Center | University of Wisconsin, Madison |
| Cutrone, Joseph | Prop | Sacred Heart University |
| Dabulas, Mike | Flyhalf | Penn State University |
| Davis, Samuel | Flanker | United States Naval Academy |
| Day, Jackson | Prop | Western Michigan University |
| De Waal, Michael | Flanker | Lindenwood University |
| Demers, Jamie | Lock | University of Michigan |
| Eife, Michael | Wing | Penn State University |
| Ellis, Luke | Fullback | West Virginia University |
| Engelhart, Oliver | Scrumhalf | Dartmouth College |
| Feakes, Nicholas | Flyhalf/Fullback | Lindenwood University |
| Gerbino, Christopher | Flanker | Santa Clara University |
| Harmon, Matthew | Prop | Life University |
| Harris, George | Lock | Saint Joseph's University |
| Hunkin-Clark, Tommy | Lock | American International College |
| Koroi, Maciu | No. 8 | Life University |
| Krueger, Spencer | Prop | Ohio State University |
| Layne, Jonathan | Lock | Brigham Young University |
| Lebon, Gardy | Scrumhalf | United States Naval Academy |
| Maree, Tabo | Flanker | Arkansas State University |
| Marshall, Deven | Lock | Central Washington University |
| Mascolo, Santiago | No. 8 | Iona College |
| Masters, Harry | Scrumhalf | University of Mary Washington |
| Matarazzo, Michael | Lock | University of Notre Dame |
| Matthews, Aaron | Center/ Fullback | Saint Mary's College of California |
| Maughan, Cullen | Prop | Life University |
| May, Malcolm | Lock | Penn State University |
| McCrimmon, Thomas | Prop | University of North Carolina, Wilmington |
| McNerney, Connor | No 8 | United States Naval Academy |
| Meagher, Patrick | Hooker | Arkansas State University |
| Mendes, Yanick | Lock | University of California, Los Angeles (UCLA) |
| Meyer, Caleb | Prop | University of Utah |
| Mikesell, Deion | Wing | Lindenwood University |
| Miller, Jack | Flyhalf | University of Colorado |
| Moala, Simione | Center | Washington and Lee University |
| Morris III, Stewart | Center | Baylor University |
| Mteto, Anelisa | Center/ Wing | Iowa Central Community College |
| Muntanga, Brian | Hooker | Life University |
| Niumataiwalu, Noah | Flyhalf | Saint Joseph's University |
| Phelan, George | Fullback | Life University |
| Powell, Ryheem | Prop | Susquehanna University |
| Pupunu, Kelsin | Fullback | University of Utah |
| Rees, Ryan | Scrumhalf | Life University |
| Robinson, Connor | Prop | Boston College |
| Rogers, Kyle | Fullback | University of Arizona |
| Rogers, Matthew | Scrumhalf | University of Arizona |
| Russell, Ryan | Hooker | University of Kansas |
| Saccomanno, Paul | Wing | San Francisco State University |
| Scarcella, Michael | Center | Iona College |
| Stanley, Jourden | Wing | Angelo State University |
| Sullivan, Kevin | Prop | University of California, Berkeley |
| Teles, Bronson | Lock | University of Arizona |
| Trankle, Thomas | Lock | Furman University |
| Trotter, Kevin | Fullback | Penn State University |
| Tumusiime, Michael M | Flyhalf | California Maritime Academy |
| Tupuola, Marcus | Fullback/ Wing | Notre Dame College |
| Van Lanen, Levi | Center | University of Wisconsin, Whitewater |
| Van Schalkwyk, Duncan | Flyhalf | Life University |
| Wallace, Thomas | Wing | Saint Mary's College of California |
| Weeks, Dante | Wing | University of Arizona |
| Wenglewski, Chance | Prop | Lindenwood University |
| Wepner, Franklin | Scrumhalf | Appalachian State University |
| Westall, North | Hooker | St. Bonaventure University |
| Wheeler, Harley | Wing | Life University |
| White, Wesley | No. 8 | Lindenwood University |
| Whiting, Calvin | Center | Brigham Young University (BYU) |
| Wilcox, Tosh | Flanker | Brigham Young University (BYU) |
| Williams, Darell | Wing | San Francisco Community College |
| Wilson, Mitchell | Center | Life University |
| Yacoubian, Sean | Scrumhalf | Saint Mary's College of California |
| Young, Zachary | Center | Arkansas State University |
| Zhitnik, Maxim | Center | Fordham University |
2018 MEN'S COLLEGIATE ALL-AMERICAN STAFF
Head Coach | James Willocks
Assistant Coach | Tui Osborne
Assistant Coach | Blake Bradford
Strength & Conditioning Coach | Tom Kindley
Performance Analyst | James Harrison
Team Manager | Kevin McCorry
2018 MEN'S COLLEGIATE ALL-AMERICAN SELECTION CAMP SCHEDULE
Thursday, August 9th
Candidates Assemble
Sunday, August 12th
Trial Game #1 | 10 AM MT
Infinity Park, Glendale, CO
Admission is FREE
Trial Game #2 | 11:30 AM MT
Infinity Park, Glendale, CO
Admission is FREE
Monday, August 13th
Program filtered to 30 players
Friday, August 17th
Men's Collegiate All-Americans vs Glendale Raptors | 7 PM MT
Infinity Park, Glendale, CO
Admission is FREE
Announcement of 1st Team All-Americans
Facebook LIVE | Time TBD