2018 North American Invitational 7s
7 Best Players From NAI 7s Day One
7 Best Players From NAI 7s Day One
The seven best players from day one of the 2018 NAI 7s. Dawson Fatoric, Alex Chura, Dominic Tianga, John Grande, Kiara Peary
Aug 4, 2018
by Austin Willis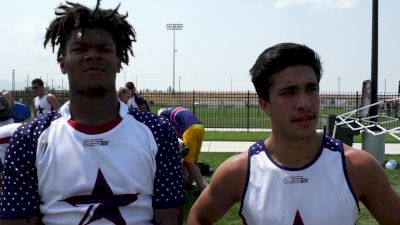 The North American Invitational 7s tournament is loaded with talent at every level of competition, but these seven players had an exemplary day one.
Dawson Fatoric - Upright Rugby Rogues (Mens U20s)
The two Canadian squads had playmakers all over the field, but none more impressive than Fatoric on day one. His vision was put on full display in Upright's final match against the Misfits of Canada, where Fatoric was able to spot the gaps in the Misfit defense and steer his team around an aggressive defensive line.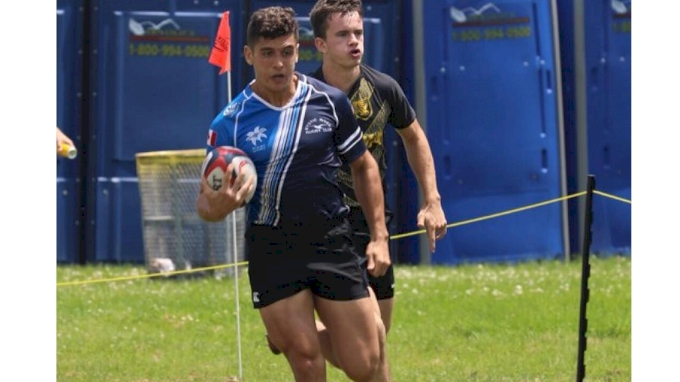 Dawson Fatoric also had one of the tries of the tournament with an incredible offload on the final play in Upright's blowout win over the Arizona Bobcats. Several times on day one, Fatoric was subbed out for a few minutes before being put back in. The Upright coaches clearly recognize his playmaking ability.
Nohea Uluave - Kuhuku HS (Girls U18 Open)
The Hawaiian HS team stood toe-to-toe with Atlantis and Uluave is part of a hard-hitting Kuhuku team that not only hung with Altantis, but defeated a very tough United team in its own backyard.
Alex Chura - Stars Rugby (Mens U20s)
The St. Bonaventure commit is coming off a fifteens tour with USA South at the 2018 Rugby Americas North in Mexico City. Chura was an expert in cutting down opposing line breaks at fullback in fifteens and he has done the same in Salt Lake City as a sweeper for Stars.
His two tries in the Stars' first match both came off tackle-turnover plays. His speed is decent but his goose step is dangerous. If NAI puts together an all-defensive team he would have to be the top sweeper.
Dominic Tianga - EIRA (Boys U18 Elite)
The big man often comes off the bench but that didn't make him any less impactful. Tianga props for EIRA but often finds himself on the edge. Opposing wings take one look at his beefy build and think they can beat him around the edge, but none were successful on day one.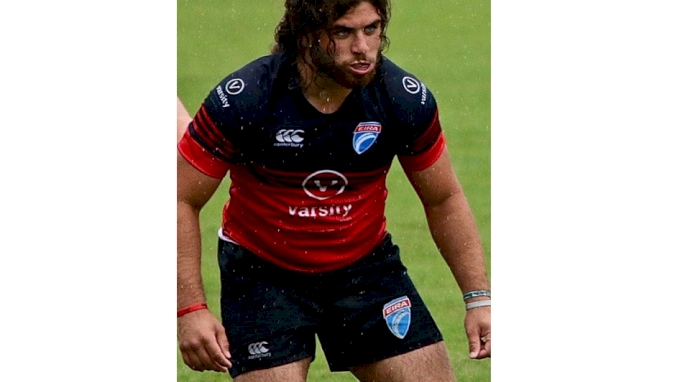 Tianga scored the match-tying try in EIRA's first match of the day after coming all the way back from 21-7 down. Tianga scored two tries against USA South, both on really smart defensive plays. EIRA is undefeated going into day two and they can give many thanks to their big man. Another all-defensive team candidate after day one.
John Grande - Upright Rogues (Boys U18 Elite)
The Upright Rogues will be second in a deep Pool B in the U18 Elite division, give credit to the athleticism of John Grande. The NAI director Mike Cressler said several players would be tracked on GPS to measure their work rate, well Mike… strap up John Grande because he is all over the field.
He has deceptive speed for his build and can step off both feet. Watch out for the work rate of John Grande in the knockout rounds.
The South Bay Spartans (Girls Elite U18)
OK, this is a bit of a cheat, because it's not one player, but the Spartans have been an avalanche of power and sits 3-0.
Here's why.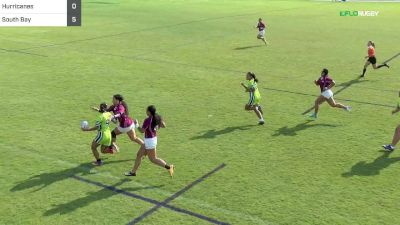 Kira Peary - Celtic Barbarians (Girls U16)
The captain for the Celtic Barbarians girls squad has more technical skill than most of the competition. Her passing ability with both hands is beyond her years. She can step off both feet, a talent even some professional players can't pull off.
The Barbarians are undefeated and the overwhelming favorite to win the U16 bracket. At only 16 years old Peary could start on any girls elite team in this tournament. Do not be surprised if Peary plays on a collegiate and potentially international roster in the next 4-6 years.