If you're playing in the grass-lined bowl on day three of the Can-Am, it means you're in the final.
On the Saranac Lake in Lake Placid, New York 100+ teams will faceoff in the biggest rugby tournament in North America. The Can-Am tournament is held over three days, which can be difficult for aging ruggers.
WATCH the Can-Am Finals Day LIVE on FloRugby
Lance Rea, the captain of Long Island Rugby Club, has played in the Can-Ams for nearly 30 years. "The last 5-10, shoot..15 years the goal has been to win the attrition battle, recover each day, and just try to make it to day three," said Rea.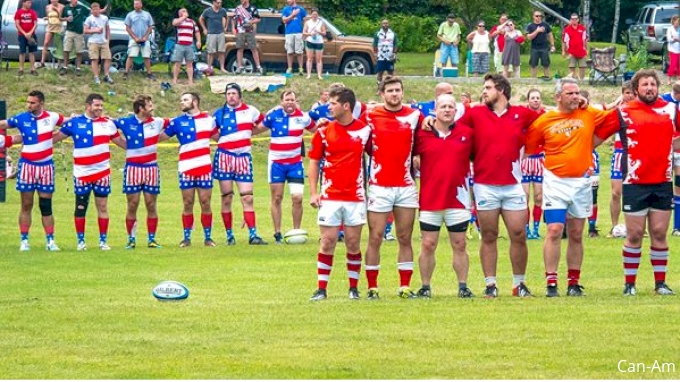 Besides the club competition, the men's division is split into age groups: over 35, over 45, and even over 55. Some teams are out to win, some just trying to survive. "You make it to the final day and you've played 4-5 matches, you feel like you've made it," Rea joked. "It's one of those tournaments where any team can win."
Don't get it twisted, this tournament isn't just a bunch of old guys bouncing off each other. The men's division is always competitive and the teams combine older experienced players with guys fresh out of college rugby.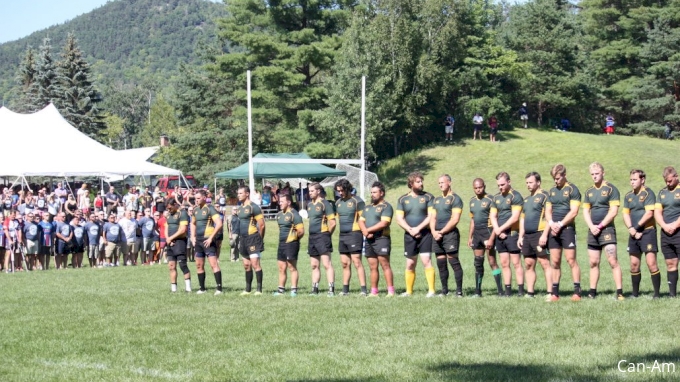 "This tournament used to be a bloody mess with guys getting their yearly chance to beat up on somebody," said Rea, laughing. "Now you've got some really talented rugby being played, but an elbow or two can shake the college guys off their game."
Teams that make it to the final day will have the opportunity to play in a natural grass bowl with fans lounging 360 degrees. "It's awesome to have the finals back in the bowl," said Rea. "If you're playing in the bowl on Sunday it means you're in a final." Rea recalls winning the Can-Am with Long Island and the sky opening up over the bowl and dumping rain on the team as they celebrated.