Talent-Laden Kennesaw State Prepares for Move To SCRC
Talent-Laden Kennesaw State Prepares for Move To SCRC
Years of recruiting from the Lassiter/Phoenix Rivalry has produced a stacked KSU team ready for the SCRC
Jul 13, 2018
by Austin Willis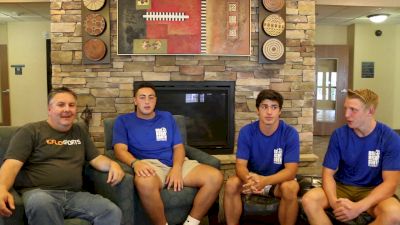 The Kennesaw State Owls have put together an impressive roster full of the best players from the Georgia HS rivals Lassiter and Phoenix, and looks primed to be a breakout team in the Southeastern Rugby Conference (SCRC).
This fall, KSU will be the first team outside of SEC country to enter the SCRC. The Owls will face the University of South Carolina, Georgia, Florida, Tennessee, Mississippi State, Ole Miss, Vanderbilt, Alabama, and 2017 SCRC Champion Kentucky.
Recruiting Pipeline
Lassiter was the first high school rugby club in Georgia, established in the early 2000s. Over the years local Georgia youth rugby coaches organized the league and playoff structure allowing players to get as much rugby under their belt as possible.
Phoenix Rugby Club in Alpharetta grew into a powerhouse under founder Jim Turner and coaches Clinton Criddick and Niall Fenton. For years the two club giants went back and forth for State Championship bragging rights and in the last three years, it was Alpharetta that sent their top side to the High School Club National Championships.
KSU's newest transfer, Campbell Robinson said, "It was an honor to play in that rivalry because it's the best rugby Georgia had to offer, so the winner of that game is king of the state."
There are eight current Owls from the Lassiter/Phoenix rivalry preparing for the 2018 season. Kennesaw State University Men's Rugby is led by coach Randy Joseph, the former Lassiter head coach.
"These guys have been around each other for a long time with Lassiter and Phoenix, Georgia All-Stars and USA South," Joseph said. "Being from the same area and playing together and against each other for a long time help us develop quicker than most teams."
The Rivalry Remains
At KSU the Lassiter/Phoenix players put the bitterness of the rivalry aside, but the trash talk never ceases. "We always bring it up, we're always crackin' on each other," Bagby jokes.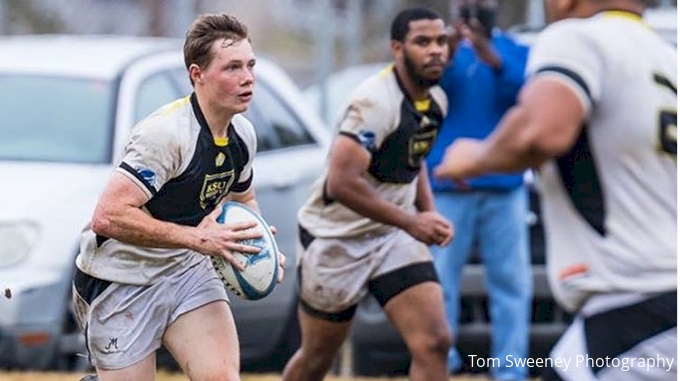 KSU's 2017 MVP Chris Bagby won two state championships with Alpharetta, both over Lassiter and his new head coach, Joseph. "It's been great under coach RJ, at first I thought 'oh no, not my rival head coach' but he doesn't treat me any differently than the Lassiter guys," Bagby said. Bagby was named team MVP when only a sophomore, and was selected to the SIRC all-conference sevens team in 2017. At outside center at KSU Bagby said he expects to face bigger, stronger centers in the SCRC.
Muhammad Abdullah propped for Lassiter in the same state championship and hasn't forgotten the win over Phoenix in 2016.
"I'll never let Bagby hear the end of it when it comes to the State Championship, he blames the weather," Abdullah said, referring to this.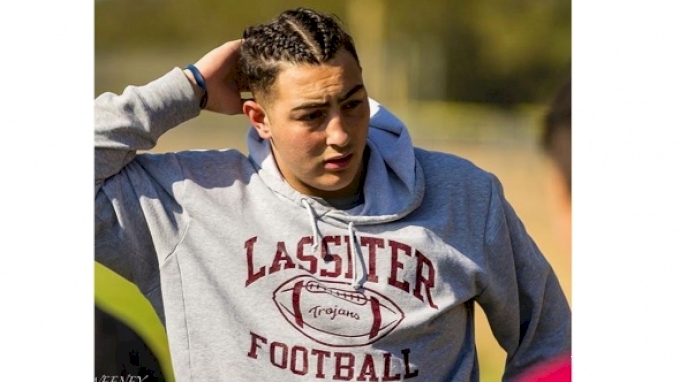 Abdullah won the 2016 & 2017 Rugby Americas North Championships over Mexico with the USA South U19s. The prop was selected to the USA U19 All-Americans but sustained a knee injury that kept him out of the competition against Canada. Abdullah was recruited to several collegiate programs but settled on KSU where he will play under Joseph.
Transfers Back Home
Shea O'Hanlon won a state championship with Lassiter over Phoenix in 2016. O'Hanlon received a scholarship to D1A powerhouse Arkansas State University and played there his freshman season before deciding to transfer to KSU.
"I did not find the huge program so far from home to be the best fit for me," said O'Hanlon, who is now the flyhalf for KSU, 475 miles closer to home. In 2017, O'Hanlon was selected to the SIRC all-conference sevens team, and captained the USA South team to a Rugby Americas North Championship win over Mexico.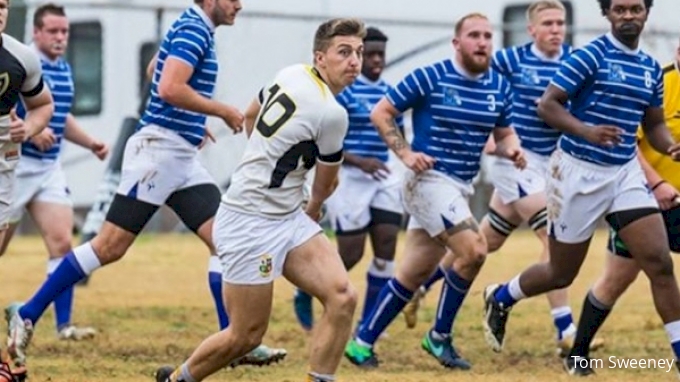 Campbell Robinson locked for Alpharetta for one season and never won a state championship. But he did receive a scholarship to Arkansas State and started his entire freshman season for the Red Wolves in thge Varsity Cup final against Cal. In 2017 Robinson was selected to the USA U19s All-American squad and defeated Canada at the United States Olympic Training Center in Chula Vista. That summer he played under coach Randy Joseph with USA South and helped defeat Mexico.
For his sophomore season, Robinson decided to transfer to KSU. "I enjoyed all my time at A-State and grew a lot as a player and a person but I didn't see a future there," Robinson said. "Atlanta has a lot to offer outside of rugby and KSU is a growing program with amazing facilities and great support both financially and in the community."
They Keep Coming
The pipeline has not dried up in the slightest, as fresh Phoenix and Lassiter talent continue to choose KSU.
Georgia All-Star, USA South Panther, and state champion hooker Julian Pressley chose the in-state Owls over other out-of-state collegiate programs. While Ethan Johns from Lassiter high school will join Pressley in the front row. According to coach Joseph "John's is the new prototype prop, he's got a well-built powerful frame but won't be one of those fat props of the old days."
The Owls look to continue to pull from the high school rivalry that breeds collegiate talent. "I have my eyes on some guys I'll be recruiting from Phoenix for the future," Bagby said.
SCRC Country
The Owls will be the first team let into the SCRC that doesn't come from SEC Country. KSU will play a four-match league schedule against Auburn, Alabama, Kentucky, and Georgia in the west division. "We'll play an additional few out-of-league matches, and playoffs on top of that," said Joseph. "We wanted to make the move for proximity and consistent competition. We had two many forfeitures last year because a team wouldn't have enough guy, this year the farthest we'll travel is two-and-a-half hours and play a team with a full side, or even two."
University Support
Kennesaw State University's Fifth Third Bank Stadium has hosted multiple international rugby events, recently the USA vs Georgia match in June of 2017. That kind of association with the game can help the men's college program.
"The school definitely jumped on board with these high profile games, and the students get into it," Bagby said.
Having international level rugby on campus has helped educate the student body.
"We had about 80-90 students out to our last game and they definitely know what's going on," O'Hanlon said. "We get new guys coming out to practice that just watch the games and want to be a part of the whole thing."