2018 Wales vs South Africa
How Has Wales Turned The Tables On Boks?
How Has Wales Turned The Tables On Boks?
A look at the recent history of Wales vs. South Africa.
May 30, 2018
by Alex Goff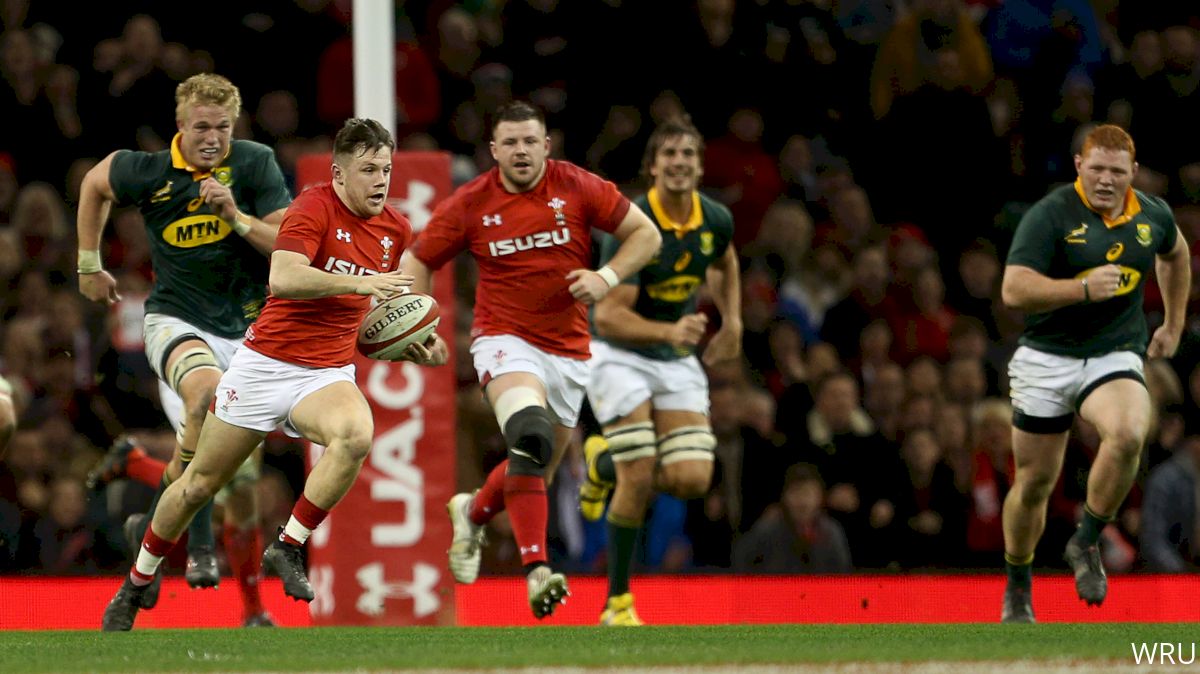 Up until 1999, Wales had never beaten South Africa, but a sterling defensive effort by the Welsh produced a famous victory on June 26, 1999.
That result was supposed to harbinger a new dawn for Welsh rugby just before the country hosted the Rugby World Cup that fall. As it was, Wales didn't have the greatest RWC and South Africa made the semis.
It wasn't until 2014 that Wales recorded another victory against the powerful Springboks, winning a tryless game 12-6 in Cardiff. Since then, Wales has had the better of the series, beating South Africa 27-13 in November 2016 and 24-22 last December.
However, two caveats: 1) All three of those Wales victories have been at Millennium Stadium in Cardiff, and 2) South Africa won the most important one, 23-19, in the 2015 Rugby World Cup quarterfinals.
Now, the two rugby powerhouses are set to meet once again this Saturday, but this time on American soil at RFK Stadium in Washington D.C.
Join PRO to watch South Africa vs. Wales live and on demand.
So why has Wales been so much better in recent years?
Revamped Competition
It took about 10 years for Wales to really get its professional competition sorted out. Early on there were too many high-level teams, and then there were too few. Now, with the Scarlets, Ospreys, Blues, and Dragons in the Pro14, playing against strong competition from Ireland, Italy, Scotland, and South Africa, the Welsh's players are battle hardened.
Power
South Africa used to pitch-up with enormously powerful players who were generally much bigger than the Welsh (with some exceptions). The pathway, and general body type, all led to South African victories. But Wales has caught up, thanks to technology and also expanding its player base. Today's Wales team can match South Africa muscle for muscle.
Skill
The greatest Welsh teams display superb skill, and the current crop of players are as exciting and skillful as any in recent memory. Wales won last December with a superior kicking game—both making the kicks and catching them—and using the boot to get past the South African defense.
But in addition, the offloads, the ability to catch the ball in traffic, and the ability to execute while getting hit, all spelled a Welsh victory.
What Now?
This is a complete unknown. South Africa could debut 13 players if the Springboks empty the bench. But don't discount them. Every single one of those new players will be wanting to knock a Welshman into July. If they do that enough, it could be like the 20th century all over again.
---
Live coverage of South Africa vs. Wales begins at 5 PM EDT on Saturday, June 2. Sign up for PRO to watch on FloRugby.