Chris Wyles ended his professional rugby career this past weekend after scoring two tries to help his Saracens team beat the Chiefs in the Aviva Premiership final, capping off a nearly 10-year run with the club.
But is his overseas pro career the greatest of any USA player? Let's take a look at 10 of the best Americans to compete on foreign soil.
---
10) Tom Billups
Among the very first USA players to become a professional, Billups joined fellow hooker and Ireland legend Keith Wood at Harlequins in 1997. The two created a friendship that helped Harlequins win games and earned Billups respect throughout British rugby.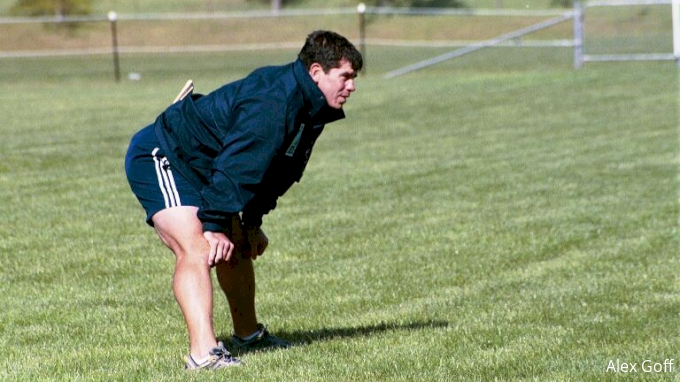 When Wood was sidelined with an injury, it was Billups who helped him with his rehab. Billups brought a college football intensity to the new world of professional rugby and dragged his unsuspecting teammates into the modern era.
9) AJ MacGinty
The Sale Sharks flyhalf has only been a pro for a few years, but he has made an enormous impact. It has been rare for a USA flyhalf to get regular playing time on a professional team in Europe, never mind become recognized as one of the best.
8) Paul Emerick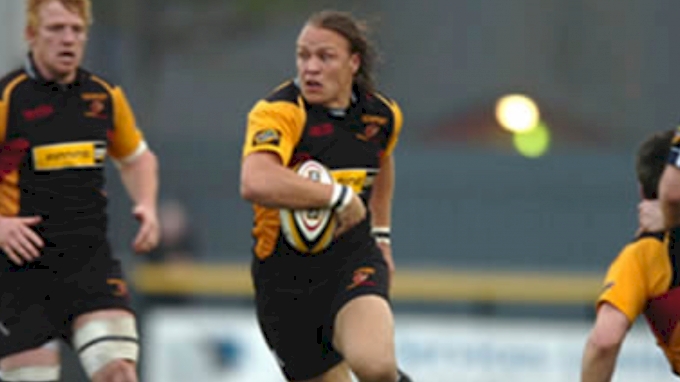 One of the first American backs to get regular time as a professional, Emerick played in Italy and Wales from 2004-2010 and was enormously popular wherever he called home. He epitomized the image of the American rugby player—physical, intense, and ready to pitch up anywhere.
7) Blaine Scully
A fan favorite at Leicester and now Cardiff, Scully is intelligent and articulate, plays hard, and has garnered respect as a leader and a student of the game. He's about as popular a USA player as there is currently.
6) Luke Gross
The 6-foot-9 lock from Indiana started as a pro in 1997, just as British rugby was entering the professional era, and continued to play through the 2006-07 season. Playing for Harlequins, Rovigo, Roma, Scarlets, Rotherham, Newcastle, and Doncaster, Gross spent a decade making the hard yards on the field and plenty of friends off it.
5) Dave Hodges
Playing for the Scarlets in the 2000s, Hodges was as uncompromising a player as any in Welsh rugby. He was involved with a players committee in helping reshape the Welsh pro game, an effort that has paid dividends in that country, and he was a workhorse.
In 2001-2002, he played over 40 games (we think it was 44) games during a 52-week period (including his duties for the USA). He was voted the fan's player of the year and the players' player of the year.
4) Todd Clever
Clever broke ground playing in New Zealand's provincial competition, the NPC, and then later becoming the first American to play in Super Rugby, the first to start in the league, and the first to score a try in it.
His popularity can't be overlooked. Distinctive (all that hair, you know) and always good for a quote, Clever's wild playing style was noticed by fans and helped increase the popularity of the USA team as a whole. In a variety of ways, he was a trailblazer.
3) Samu Manoa
Manoa was a virtual nobody when he signed with Northampton in 2011. Within a year he was possibly the most popular player in the Premiership. Big, light on his feet, scary and yet engaging, he was the first Polynesian-American to really make an impact in Europe. His American ways blew fans away, and no one played like him.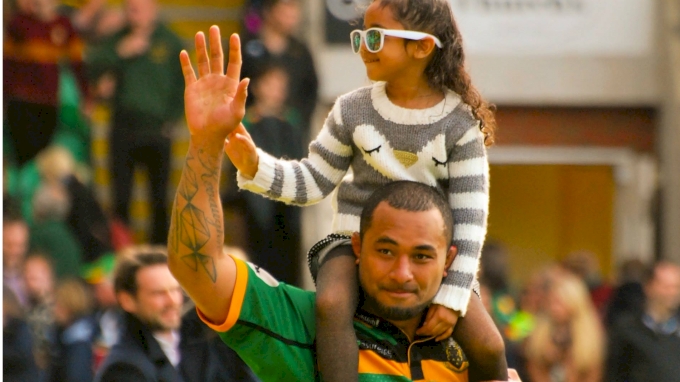 "I just do me," he'd say. OK, that's good. Manoa then signed a massive contract with Toulon, opening yet more doors for USA players.
2) Chris Wyles
Born in the USA and raised in England, Wyles found his rugby career kind of treading water when he joined the USA Sevens team in 2006. Within a year, he was a major star for that team and ultimately its captain. He then became the USA 15s team's starting fullback. In 2008 he signed a short-term contract with Saracens.
The rest is history. He never looked back. While many overseas-raised players would have taken their handful of caps and pursued the pro gig. Not Wyles. He kept coming back to play for the Eagles and mirrored his experience at Saracens—playing wherever he was asked and always being available.
The result was that Wyles was capped over 50 times for the USA (his 54 caps are the most of any back except Mike Petri) and finished third all-time in points for the Eagles. For Saracens, his short-term contract evolved into 10 years with the club, during which he appeared 252 times for the club, scored 74 tries, and broke records for tries scored in the Premiership semis and finals.
Saracens won four Premiership titles and two European Championships with Wyles.
1) Dan Lyle
America's first professional star, Lyle showed up at Bath and didn't know what to expect. Lyle helped revolutionize the No. 8 position, using his basketball and football experience to become the best open-field runner, best lineout force, and best restart-winner at his position in the world.
Lyle paved the way for Americans from 1996 and beyond to play professional rugby because he was excellent from day one and his team won, notably the 1998 European Championship.