It took extra time, but the Danville Oaks of California knocked off defending champion Royal Irish of Indiana to win the Boys HS Club National Championships Saturday at the Swope Soccer Village in Kansas City, MO.
Royal Irish had won the national title four out of the last six years and produced another top-notch performance through the weekend. The game was tied 15-15 at full time, but the Oaks flooded the try zone in the first few minutes of extra time to win 27-15.
The Irish got on the board first through the boot of David Hannon, who slotted an early penalty. The Oaks responded through Luke Freeman in the corner, taking a 5-3 lead. The Irish then squandered a prime attacking platform, a point-blank lineout, with a knock-on meters from pay dirt. The Oaks weathered the storm and reversed field before center Jason Severance punched in a try, giving Danville a 10-3 lead.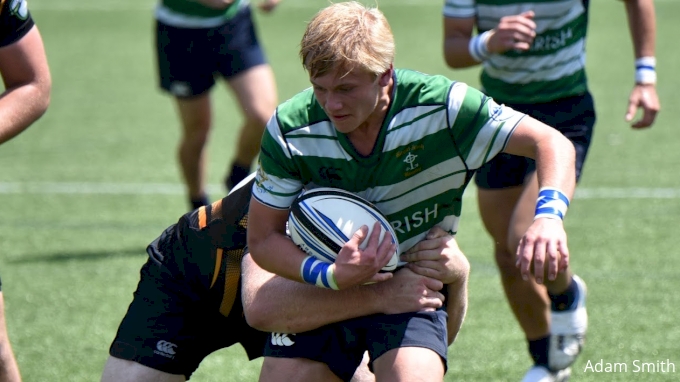 An uncharacteristic unforced error deep in the Irish end gave Danville another scoring opportunity with a scrum about 20 meters out. The Oaks spun the ball to Severance, who shot a gap between the Irish centers to secure a double. The Irish scored through center Jackson Sherby to pull it closer right before halftime, crossing over just after Danville was pinged for not releasing an Irish ball carrier in the tackle. Danville led 15-10 at the break.
Early in the second half, an over-the-shoulder Danville tackle led to an Irish score. Jack Kafka dotted it down in the left corner, giving Hannon a shot at goal he couldn't convert and leaving the game tied.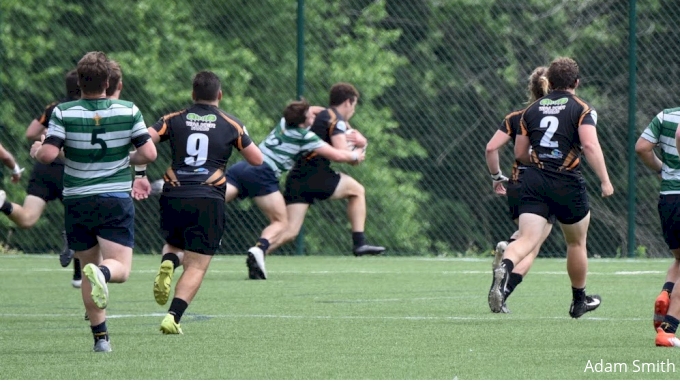 Danville nearly scored off an attacking lineout, but the Irish ripped the ball from the grasp of a Danville ball carrier meters from the goal line. The Irish reversed field with a long breakaway down the center of the field. The Oaks caught up but were penalized in the tackle area, giving the Irish a shot at goal. The would-be game winner was no good. They'd miss another difficult kick at the death, forcing extra time.
The defending champs went immediately on the attack, penetrating the Danville 22 before being tackled into touch. Cal Liebowitz made the gutsy call for a quick lineout deep in his own end and transitioned the ball to Freeman, who scorched 80 meters for the go-ahead. The conversion was good, giving Danville a 22-15 lead with about seven minutes left in extra time.
The Oaks immediately went on the attack again after the kickoff, and Freeman again tested the Irish defense. This time he switched with Jack Slimm, who dove over for the death knell score. The Irish couldn't muster a miracle comeback.
Danville 27
Tries: Freeman (2), Severance (2), Slimm
Cons: Arends

Irish 15
Tries: Sherby, Kafka
Cons: Hannon
Pens: Hannon