United States Naval Academy captain and No. 8 Connor McNerney has won the Rudy Scholz Award as the nation's top men's college rugby player.
McNerney was among team players nominated by a panel of coaches, college rugby leaders, and media members. Then the rugby public and college rugby coaches, in two separate polls, helped narrow that list down to five finalists.
The five finalists were:
Connor McNerney, SR, Navy
Jake Lachina, SR, Army
Nick Feakes, SR, Lindenwood
Vili Helu, SR, Saint Mary's
Kyle Rogers, SR, Arizona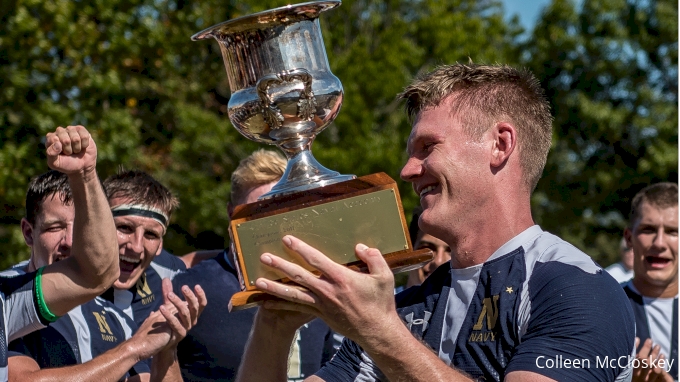 Out of these five outstanding players, the panel members were asked to pick their top three, in order, and those picks were assigned point values. McNerney won a close final tally in which four players received first-place votes.
(A quick note about conflict of interest: Coaches whose players were on the finalists' list were asked to submit a top four, with their first- and second-place selections both getting credit for a first-place vote. It's worth noting that had those coaches picked their player fifth, McNerney would still have won.)
The Rudy Scholz Award was started in the 2015-16 season and is sponsored by the Washington Athletic Club of Seattle. FloRugby Editor Alex Goff organizes the voting and works in conjunction with the WAC.
The award itself is presented to the winner at a gala event every June. The Scholz Award and Sorensen Award, given to the nation's top women's college player, will be presented Saturday, June 9. In 2015-16, Dylan Audsley of Saint Mary's won the award, and in 2016-17, Bryce Campbell of Indiana was the winner. Those two ended up starting as the USA's midfield during this year's America's Rugby Championship.
Rudy Scholz played rugby for Santa Clara and served his country in two world wars. He was also the starting scrumhalf for the USA when it won gold medals in the 1920 and 1924 Olympic Games. A decorated veteran and a successful attorney in private life, Scholz played his last game of rugby at the age of 83.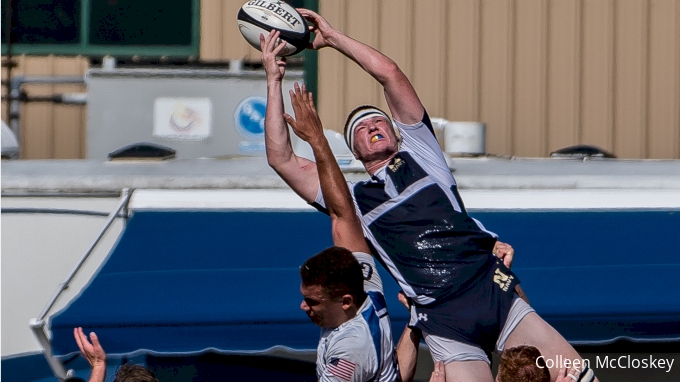 McNerney not only captained Navy to one of its best seasons in 2018—with the team's run ending in a near upset of Cal in the D1A quarterfinals in Berkeley, CA—but also compiled one of the best individual campaigns by a player in team history. Playing No. 8, McNerney was the team's chief ground-gainer, the go-to man in the lineout, and also the Midshipmen's goalkicker.
"Connor has shouldered the biggest upheaval in Navy Rugby in 27 years," said Navy head coach Gavin Hickie, referring in part to his own arrival as the new head coach. "Connor's ability to manage and lead impressed me from the moment I arrived at the Naval Academy. He has led Navy Rugby diligently on and off the pitch for the past 12 months. I can think of none more deserving of the 2018 Rudy Scholz Award then Navy Rugby captain Connor McNerney."
McNerney will graduate from the Naval Academy this spring but will remain with the institution for a few months because he is not due to enter Navy's Special Warfare training until the end of the year. He will remain eligible for All-American and All-Navy selections and will assist Hickie in coaching the Midshipmen this coming fall.