Life Runs Past Army In 2nd Half Surge
Life Runs Past Army In 2nd Half Surge
Life University beats Army in the D1A quarterfinals.
Apr 21, 2018
by Alex Goff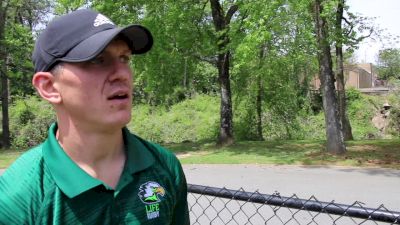 Life University game Army a taste of its own medicine and overcame a tight game to run out 44-10 winners over West Point in the D1A Quarterfinals.
Army looked to exert its superiority in tight, and to score from through the maul, but Life's maul defense was good - even if it produced a few penalties - and Life scored from a couple of mauls itself.
The teams were tied 7-7 early and Life held a slim 12-10 lead well into the first half. But a superb team try started by Mitch Wilson and finished off when Justin Johnson burst through a hole and set up Maciu Koroi, made it 17-10. Life had an interception called back, but that quick-strike ability showed itself in the second half, as Wilson sparked run-and-gun second half.
Hooker Brian Muntanga scored Life's first two tries, both on mauls, and both sandwiched around a yellow card for the hooker for collapsing an Army maul. Wing Austin White continued a breakout spring with two tries to make it 29-10 15 minutes into the second half. And then Life put the foot one the gas (as did White, who notched his hat trick later in the game).
The game itself was a massive physical battle. Life co-captain Alex Maughan said this was the most physical game he'd played in, and the collisions were thunderous.
"That first half was brutal," said Life head coach Colton Cariaga.
Army continued to try to power through the middle, with lock Mitch Sanderson playing big once more. But when Army tried to go wide, Life gave them little space to work with. Youngster Jayden Demmy made a few inroads in the Life line, but the Running Eagles didn't allow Army to build on that.
"Army us under pressure ... but the guys just came out firing in the second half," said Cariaga.
Life moves on to the semifinals, and will host Cal next week in Marietta, GA.
Life 44
Tries: Muntanga 2, Koroi, White 3, Johnson
Convs: Van Schalkwyk 2, Mairowitz
Pens: Mairowitz
Army 10
Tries: Williams
Convs: Kim
Pens: Kim