Third-ranked Cal visits No. 1 Saint Mary's in Moraga, CA, this weekend in a game that, officially, has no bearing on anything but pride. However, in actuality, it has just about every college rugby fan paying close attention.
Date: Saturday, April 7 | Time: 1 PM PDT | Site: St. Mary's Stadium (Moraga, CA)
These two teams have a rivalry going back decades and one that in recent years has heated up as SMC has enjoyed a dramatic improvement.
There is also a sense of shared personal history between these two programs—which are mere 13 miles from each other. Saint Mary's head coach Tim O'Brien is a former Cal player who got his coaching start alongside Bears head coach Jack Clark. O'Brien also coached Cal associate head coach Tim Billups and coached the old HS team of Bears assistant Mike MacDonald.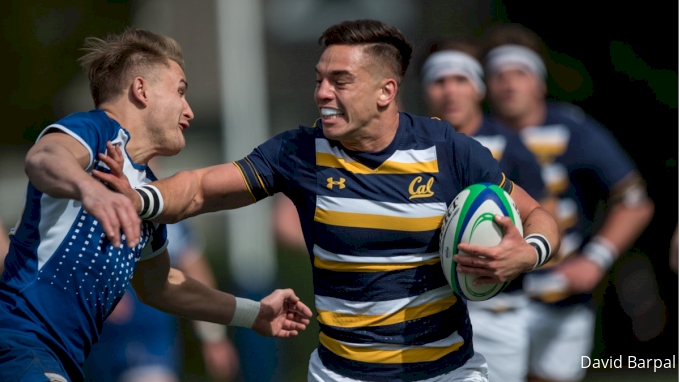 And the meaning runs deep. The game often decides who is ranked No. 1 in the country at the end of the day, and, this year, it also has a huge influence on the D1A playoffs.
The rankings and seedings will be directly affected by Saturday's Cal vs. Saint Mary's result. The Gaels are ranked No. 1 by D1A Rugby rankings voters, and Cal is No. 3. Should the Gaels win, that ranking will likely stay unchanged. Should the Bears win, Cal or Life might be elevated to the top spot—and that affects all of the other D1A playoff matchups.
"Cal is the standard and has been for a long time," O'Brien said. "We're walking into a buzz-saw against one of the Goliaths of college rugby."
Cal head coach Jack Clark, added, succinctly: "They are a fine team and we're looking forward to the challenge."
The Matchup
At other times, Clark has called Saint Mary's the best broken-field team in the nation. That may well be true, but the Gaels get their bread and butter from the set piece. Every year, the tight five is expected to control the scrum, and every year it does the job.
Cal's tight five is pretty good, too, and its front row is as strong as any in the country. Going into the season, Clark said he wasn't sure what he'd get out of his locks—the expected starter, Robert Paylor, suffered a catastrophic spinal injury in the Varsity Cup final last spring which sadly ended the promising second row's rugby career. But out of it all the Bears have put together a pretty useful pack and will be expected to challenge the SMC at every scrum and lineout.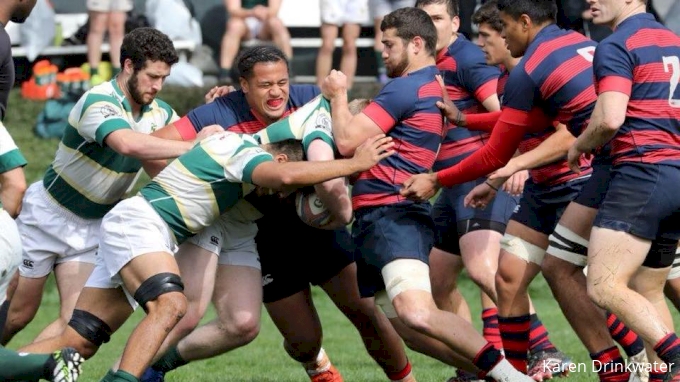 Saint Mary's plays a high-risk, high-reward defense and carries that style over to its the offense, as well. It's an approach that tears apart undisciplined teams, which Cal is certainly not. When the Bears have won big against the Gaels, they have often shown some flash of their own while also retaining their composure.
Preparation
Cal hasn't played a difficult game in almost a month. The last time the Bears were tested at all was a 50-41 defeat of Army on March 11.
Saint Mary's, meanwhile, has been tested heavily the last few weeks, with a tough game against Cal Poly followed by a physically demanding tour of Italy that might have primed the team for what is essentially a month of challenging matchups.
So does that mean Cal is rested and ready or that the Bears aren't tested enough? Does that mean Saint Mary's comes in hardened and prepared or kind of beat up?
History
Cal owns this series, having won 17 of the last 20 games. But in recent years that rivalry has tightened. In the last six years, the teams have split three and three. All of the games have been close, sometimes very close.
Last year went down to the wire: Saint Mary's won the game after an alert taking of the mark by Jack Carso which set up a movement that ended with Aaron Matthews scoring to win the game, 27-24, for the Gaels.
It's likely we'll see similar drama this year.
Players To Watch
Talented prop Damon Wiley is thought to be back from injury and ready to play for the Bears, and he joins Scholz Award nominee Kevin Sullivan in a superb front row for Cal.
Vili Helu is a Scholz Award nominee at No. 8 for Saint Mary's, and he is part of a wide-roaming back-row/second-row group that includes Alec Barton (who can play lock and flanker).
The Gaels' midfield of Mike McCarthy, Tevite Lopeti, and Liam Cotter (with Aaron Matthews able to play center but often at fullback) have been working well together. Cal's backline lives and dies with its halfback pairing. Injury and some shuffling have made for a few different combinations, but Keanu Andrade and Troy Lockyear seem to be the halfback hinge—and it's an excellent one.
Watch Saint Mary's take on Cal in Moraga, CA, LIVE on FloRugby at 1 PM PDT.