Army Edges Navy In Rivalry Match
Army Edges Navy In Rivalry Match
West Point defeated the Naval Academy 18-15 Saturday.
Mar 25, 2018
by Alex Goff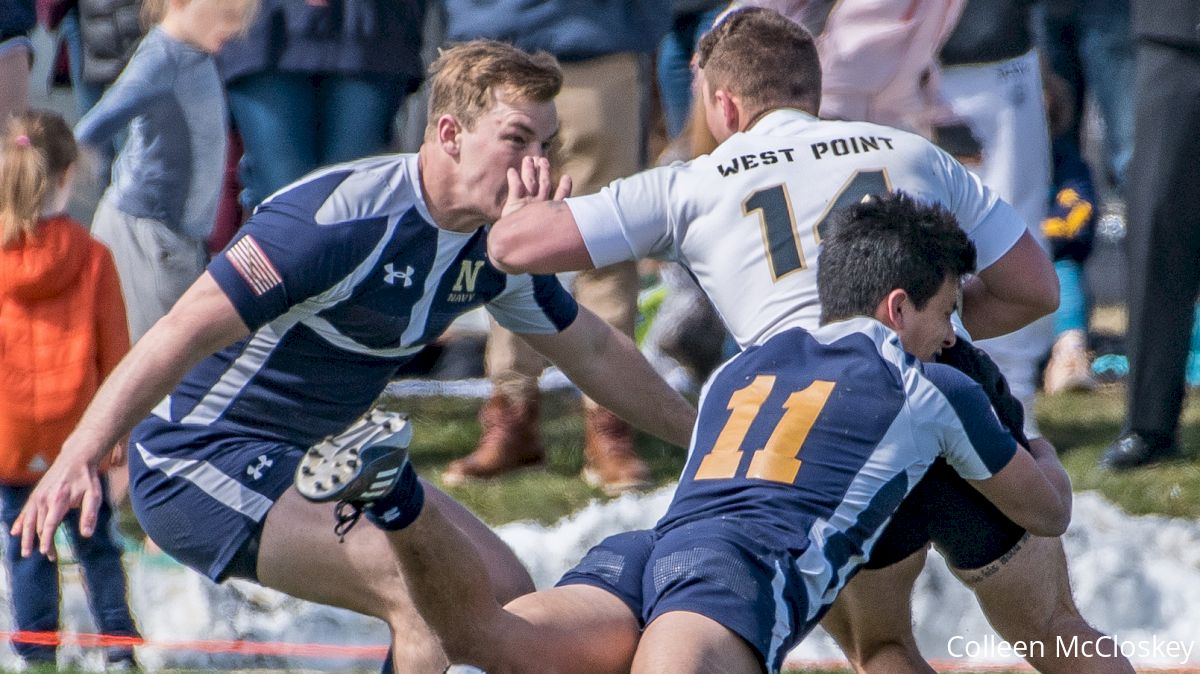 Army won its fourth straight meeting with Navy in a tight contest Saturday at Annapolis.
In a game that saw only three tries scored, the Black Knights and the Midshipmen switched leads six times.
Connor McNerney slotted an early penalty goal to put Navy up 3-0. But Army flyhalf Jon Kim answered with two separate penalty goals of his own to put his side up 6-3. Navy scored a try to retake the lead at 8-6.
The Boys go Marching into Battle! Beat Army! Kick off is now! #navyrugby pic.twitter.com/gTT3E4BnWv

— Navy Rugby (@USNAMensRugby) March 24, 2018
In the second half, center Jake Lachina's try nudged Army ahead - with Kim's conversion - 13-8. But Navy would reply with a try from Spencer Craig that McNerney converted, and that made it 15-13.
In the 69th minute, hooker Ryan Moshak scored to put Army ahead 18-15, and that's how it ended.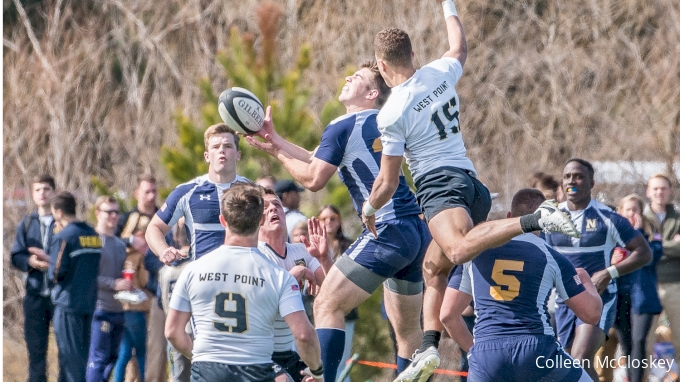 The game clinched the Commander-in-Chief trophy for Army, and was the fourth straight win for the Black Knights over the Midshipmen.
In addition, the result probably had ramifications in the rankings, as Navy went into the game ranked #6 by D1A rugby (and #7 by FloRugby), and Army #10 by D1A and by FloRugby. Certainly Army would be expected to get a boost.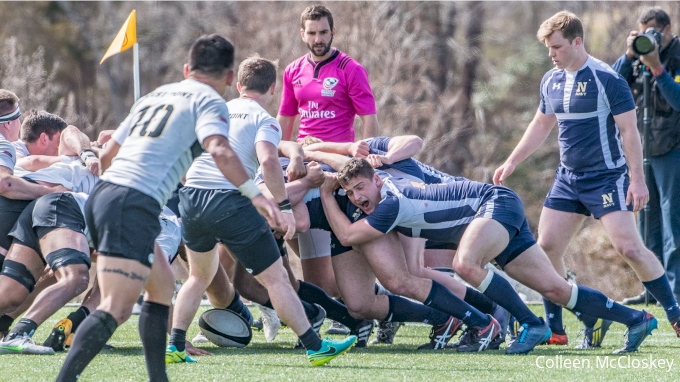 However, it's not as cut-and-dry as moving Army ahead of Navy. Both rankings have Navy ahead of Penn State because Navy beat Penn State in the fall. And Penn State is ranked ahead of Army because Penn State beat Army in the Rugby East fall season.
So moving Army ahead of Navy would mean ignoring that Penn State win over Army, or would mean ignoring that Navy win over Penn State.
| | | | | | | |
| --- | --- | --- | --- | --- | --- | --- |
| Commander-in-Chief Trophy Standings | W | L | T | PF | PA | PD |
| Army | 2 | 0 | 0 | 84 | 22 | 62 |
| Navy | 1 | 1 | 0 | 61 | 25 | 36 |
| Air Force | 0 | 2 | 0 | 14 | 112 | -98 |