Tuisamoa Hat Trick Paces OMBAC Over Dolphins
Tuisamoa Hat Trick Paces OMBAC Over Dolphins
Old Mission Beach Athletic Club defeated Santa Monica 41-3 in the Pacific Rugby Premiership.
Mar 18, 2018
by Alex Goff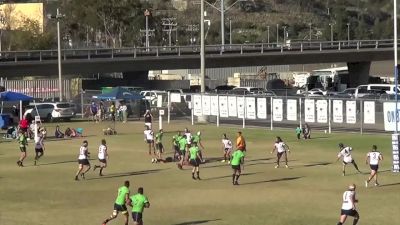 OMBAC soared to 5-0 in the Pacific Rugby Premiership with a very convincing 41-3 defeat of Santa Monica Saturday at the Little Q.
Paced by three tries from player-coach Tai Tuisamoa, and with 11 points from the boot of flyhalf Michael Dillon, OMBAC stretched its lead in the PRP to two games and eight standings points.
In addition, OMBAC hasn't allowed a try in over 120 minutes of rugby.
The game was 0-0 until the 10th minutes, when Dillon slotted a penalty. Soon after that prop Jacob Nelson powered over, and midway through the first half, fullback Ian Denham's try made it 15-0 for the San Diego club.
Dolphins flyhalf Shawn Lee got his sides only points of the day with a penalty, but No.8 Bryce Baker answered with a try, converted by Dillon. Then, as OMBAC has been doing all season, the San Diego team put the pressure on. Within a few minutes leading into halftime, Tuisamoa was over for two tries. That pretty much put the game away, and in a much slower second half, Tuisamoa touched down his third last in the day.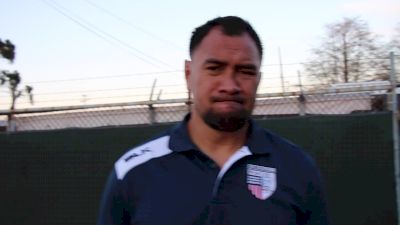 OMBAC leads the league at 5-0, leading all teams with 199 points scored (just under 40 per game), and the clubs 66 points allowed (just over 13 per game) 38% better than the next-best defense, Life West.
Tuisamoa took his try-scoring total to eight for the season, leading all players.
OMBAC 41
Tries: Nelson, Denham, Baker, Tuisamoa 3
Convs: Dillon 4
Pens: Dillon

Santa Monica
Pens: Lee