USA Rugby has confirmed that CEO Dan Payne will step down from his position following the Rugby World Cup Sevens in San Francisco in July.
Payne informed the USA Rugby Board of Directors of his decision in February. He is essentially choosing not to renew his contract.
"Knowing the time and travel this position requires and our union deserves, balanced against my responsibility and desire to be present for the formative years of my children's lives, this is the best decision," Payne said.
Dan Payne Reflects On His Time With USA Rugby: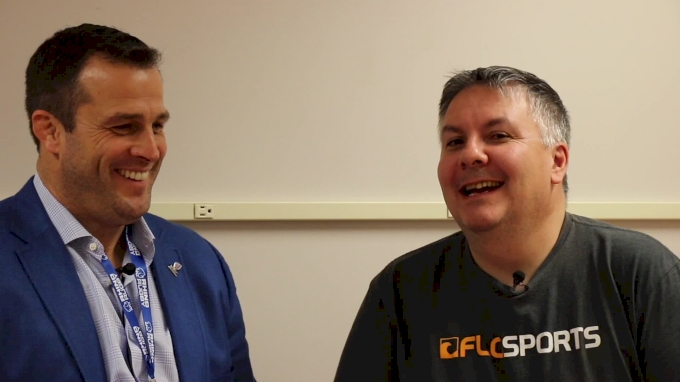 Payne's primary objective when first given the reins in the summer of 2016 quickly became one that necessitated a focus on stabilizing the financial performance at USA Rugby.
"In late August of 2016, one month after joining the organization, it became plainly obvious that 2016 was on a negative trajectory and that 2017 was going to be a challenging year from a financial perspective," Payne said in a statement.
"I'm happy to report the 2017 books for USA Rugby have been closed and we have achieved the financial goals set forth for the Union. In addition to managing the budget to plan, the organization was able to contribute to the contingency reserve and add value to the balance sheet."
From Eagle To CEO
Before serving as USA Rugby's top executive, the 45-year-old was the athletics director at Life University.
A former NCAA Division I All-American wrestler at Clarion University, Payne began his rugby playing career with Old Blue of New York before joining Old Mission Beach Athletic Club in San Diego, CA.
Payne went on to play flanker and No. 8 for the USA Rugby Eagles during the 2007 Rugby World Cup and later served as an assistant coach for the Eagles under Eddie O'Sullivan and as forwards coach under Mike Tolkin.
"First and foremost, on behalf of USA Rugby, I would like to thank Dan for his incredible dedication to this organization and its members," said Will Chang, chairman of the USA Rugby Board of Directors, "He came into the role during a transitional period and was able to stabilize the organization and its finances.
"USA Rugby is grateful for Dan's commitment over the last year and (a) half and very much looks forward to working closely with him in hosting a successful Rugby World Cup Sevens."
Search For A Replacement
With just over four months remaining on Payne's tenure, USA Rugby will immediately begin the search process for a successor with a comprehensive transition in mind. USA Rugby has partnered with the Global Sport Leadership Practice at RSR Partners to lead the assignment and recruit the next chief executive officer for USA Rugby.
All interested parties should submit their credentials for consideration to sportleadership@rsrpartners.com.
Payne concluded, "I'm not leaving rugby, just the current position I have had the honor of serving."
— A USA Rugby press release contributed to this report