Texas A&M controls its own destiny in the Red River after a fairly convincing 29-14 victory over LSU in Houston on Saturday.
The 25th-ranked Aggies improved to 6-1 in the conference with the result and the No. 24 Tigers dropped to 4-1 (the LSU defeated the A&M 17-10 two weeks ago in Baton Rouge, LA). But more importantly, thanks to the wonder of bonus points, the Aggies need only win their remaining game, March 24 against the Texas Longhorns, to secure first in the Red River South.
Texas A&M head coach James Lowrey said two factors helped the Aggies defeat LSU. The first was an effort to avoid getting tied up in a physical confrontation when it wasn't necessary.
"We resolved to play a lot smarter and play more as a team. We have the passion and skill, but we needed to focus all of that as a team," Lowrey told FloRugby.
Translation — pass more.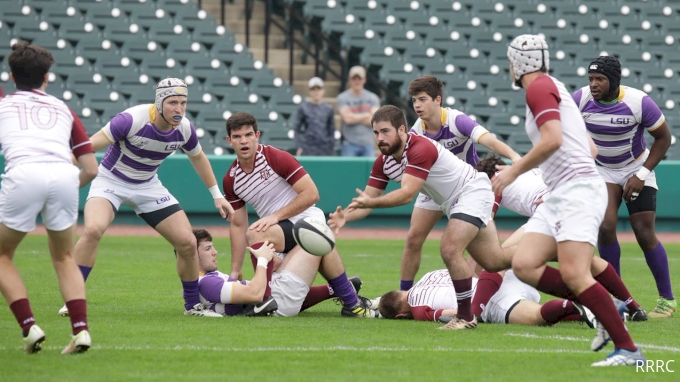 The second factor was that all-everything LSU loose forward Brennan Falcon picked up an injury before kickoff and couldn't play.
"I like where we're going," Lowrey said. "We're improving and the boys deserved the win. But Falcon didn't play for them, and that certainly made a difference."
Texas A&M center Braeden Hood was strong all day, while the No. 8-9 combination of George Lehmann and Justin Brown worked nicely together. Wing Taylor Whistler had a breakout game for the Aggies.
With only five RRRC games left to be played, it looks like the conference final will be Texas A&M against North division leader and No. 28-ranked Baylor. That isn't set in stone — the Aggies still have to deal with the 'Horns — but this weekend's result makes it all the more likely.